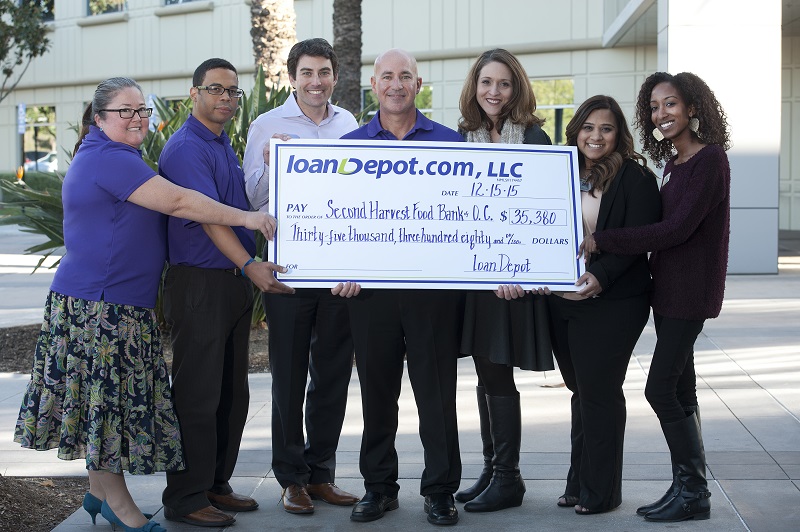 Helping our fellow Americans is what thousands of #TeamloanDepot associates do every day across the country as they help responsible borrowers fuel their dreams – and those of their families with our lending products. But #TeamloanDepot's support goes far beyond that, with our associates sharing their time and talents through community programs nationwide.
As we close this year, we are proud to announce #TeamloanDepot tripled its associate charitable giving in 2015 from 2014, further extending the hundreds of thousands of dollars in corporate giving loanDepot provides to charities nationwide.
Most recently, our associates focused on feeding those in need with teams in Arizona, California Massachusetts, Tennessee and Texas intent on outpacing previous years' food drives. In the end, loanDepot's California and Arizona offices collected more than 15,000 pounds of food for local food banks such as the Second Harvest Food Bank, North Texas Food Bank and St. Mary's Food Bank Alliance. That's ten times the amount collected in 2014!
Our Texas associates challenged themselves to raise thousands more for Feeding America, a national organization that works with food banks to distribute meals to families and children in need. With loanDepot's matching program, their efforts are doubled, better ensuring hungry children have a holiday meal.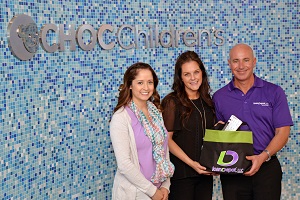 And, to make sure there are presents under the tree, all of our campuses participated in a Toys for Tots toy drive, with loanDepot generously matching every toy donated with a cash contribution. Our Mortgage Master team led the charge, donating $18,270 to purchase 1,681 toys. Our Arizona, California, Tennessee and Texas offices are still collecting, and projected to double last year's collection so there will be hundreds of toys for boys and girls in our communities.
But the holidays aren't the only time of year #TeamloanDepot gets into the giving spirit. In fact, the #TeamloanDepot family supports each other's individual charitable interests. This year alone, #TeamloanDepot associates helped support American Red Cross, American Foundation for Suicide Prevention, CHOC Children's Hospital, Children's Tumor Foundation, Juvenile Diabetes Research Foundation, National Multiple Sclerosis Society and Susan G. Komen to name just a few.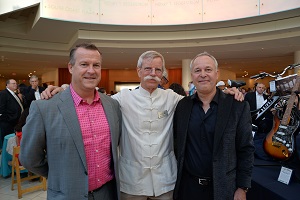 loanDepot also supports an array of national charities, including Junior Achievement by donating time and money to support and inspire youth and teens to succeed in a global economy. Most recently our #TeamloanDepot associates participated in a stock market challenge to raise funds for the JA Orange County chapter.
Our team is also dedicated to supporting Free Wheelchair Mission, a humanitarian nonprofit that provides wheelchairs to individuals with disabilities in developing nations. loanDepot also supports HomeAid in their efforts to provide housing for homeless families across the country.
Giving back to our communities is one of many ways #TeamloanDepot continues to support communities across the country. Next year, we look forward to challenging our charitable giving efforts of 2015 in hopes 2016 will bring health and happiness to millions more Americans.