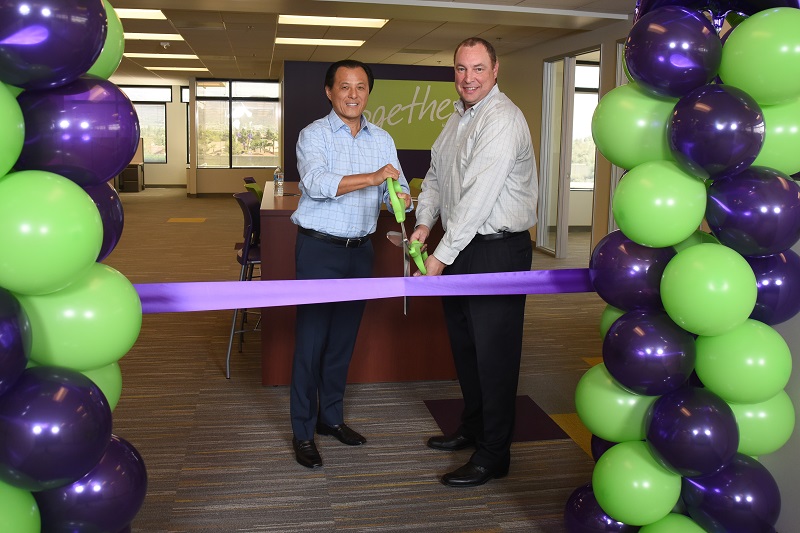 Becoming America's lender of choice has been an exciting journey filled with company milestones, personal and professional achievements, and, of course, expansive growth.
As part of our skyward trajectory, we're delighted to announce our most recent milestone: the doubling of our Scottsdale, AZ workforce and expansion of our presence at our Pima Northgate campus.
Chairman and CEO Anthony Hsieh joined Senior Vice President, Production, Bryan Owen, Executive Vice President, Production, Chad Smith, and #TeamloanDepot Scottsdale for a special ribbon-cutting commemorating the event.
In addition to a celebratory rally, Hsieh held one of his acclaimed CEO Connects to discuss the future of lending and his vision for loanDepot. Hsieh also bestowed a Pinnacle Award – loanDepot's top award recognizing merit, to #TeamloanDepot associate April Bain.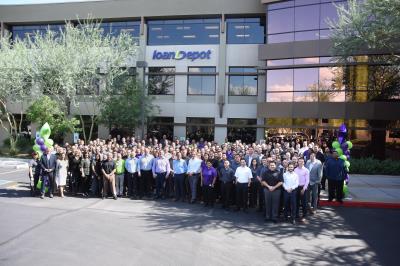 "The company is on a fantastic journey," says Hsieh. "We have put ourselves in the position to continue to lead the industry and, more important, have the privilege of redefining the lending space and helping shape how the entire nation perceives lenders."
The Arizona celebration comes on the heels of the addition of 10 #FinTech innovators, led by Tony Jenkins; Michael H. Wilson, the company's new SVP, Information Technology; and former Fannie Mae executive Dan Lader, who joins the company as Senior Vice President, Technology Portfolio Delivery. This exceptional talent acquisition strengthens our position as a leader in the next-gen lending marketplace.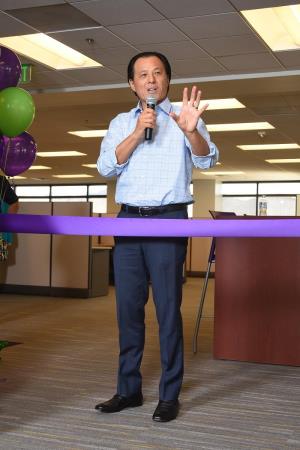 "With advancements in consumer, permission-based data availability and web application technology, more customized experiences and relevant products will be available for consumers," says Hsieh. "loanDepot is committed to attracting the country's best talent so we can accelerate the deployment of next gen consumer lending products, a strategy we're confident will benefit our industry and most importantly, our borrowers."
loanDepot's continued growth is good news for borrowers, who will have increasing access to the lending products they need to help them achieve their American dreams.