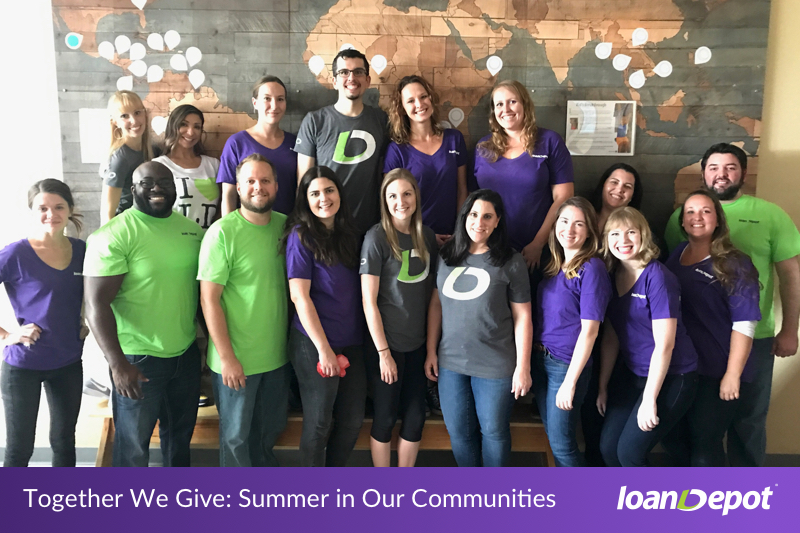 Summer has been an incredible season for #TeamloanDepot, and teams across the country have been working to make a difference in the communities where they live and work. A community-centric approach is at the heart of our mission as America's lender, and comes from the top as part of the personal vision set by our CEO and Chairman, Anthony Hsieh.
Last month in Arizona, members of our HR, recruiting, marketing, and events teams lent their time and skills to packaging thousands of meals for delivery to starving children across the border. Nutritionally balanced, the meals are specially formulated to aid malnourished children. Together with others, the team helped pack some of the nearly 35,000 meals shipped overseas to children in need so far this year.
Our nationwide support of Junior Achievement continues, lending both time and support services to the group committed to teaching school-age children more about money and finance. Our team located in Walpole, Mass. recently volunteered their time to support their regional JA chapter's biggest annual event for the third year in a row.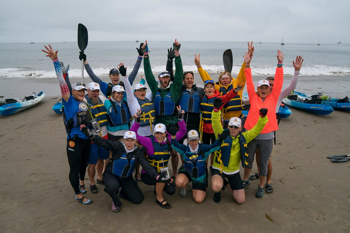 Earlier this summer, Paul Anastos, executive vice president of retail, and Blake Leshnick from his team saddled up in Santa Barbara, CA, to participate in a team adventure to support Project Athena, a program dedicated to supporting women who have survived traumatic medical challenges to push on and achieve their athletic goals. The pair were joined by a recent recovery survivor for a 24-hour, 83-mile adventure that included a kayaking, mountain biking and hiking triathlon, after which the two were truly impressed and touched by her all-in commitment to the experience as part of her recovery.
And loanDepot continues its ongoing relationship supporting the Free Wheelchair Mission, an organization dedicated to the design, construction and delivery of free wheelchairs around the world to individuals in need, with more than one million wheelchairs given. Making a difference globally and locally, loanDepot is committed to empowering our people to improve the lives of others in the communities where we live, work, and serve.
Is community engagement something you're passionate about? At loanDepot, we feel a responsibility to engage with our communities and find ways to give back with impact. Reach out with your résumé and areas of interest to hello@loandepot.com today.