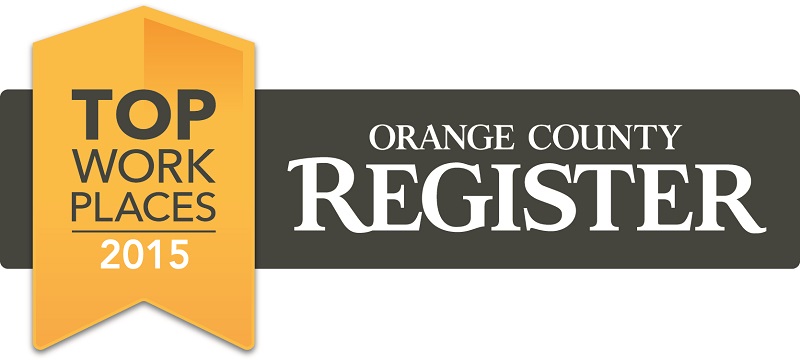 Described as the 'Google of mortgages,' loanDepot, recently earned yet another award, receiving No. 1 Top Workplace in Orange County honors from the OC Register. The award reflects the culture and family oriented environment unique to loanDepot and our nearly 2,000 #TeamloanDepot associates in our Orange County campus locations.
"The fact that we've been named a Top Workplace now for four of our six years in business says a lot about our commitment, engagement and passion towards being America's lender and employer of choice," said chairman and CEO Anthony Hsieh in a company email to employees celebrating this most recent honor.
Together, #TeamloanDepot has helped the company become the second largest nonbank retail lender in the United States— a milestone impressive both in size and in the short time achieved. Founded in 2010 with 60 employees, loanDepot has exploded in recent years, expanding to more than 5,000 employees with eight main office locations and more than 140+ branch locations nationwide. The company's unique team culture enables it to manage its unprecedented growth with grace and ease—and create an exceptional "promote from within" environment in which more than 85 percent of new hires are referrals from existing employees.
Changing America's lending landscape takes ambition, drive, commitment and tenacity—all virtues found in great volume within #TeamloanDepot. Accolades from appreciative borrowers flow daily into the Office of the CEO, commending and calling out the above-and-beyond work ethic demonstrated daily by the company's licensed loan officers and support teams. "Gonna make it happen" stories permeate the floors, with licensed loan officers, processors and support teams regularly sharing how their interactions inspire and motivate them to work harder to make responsible borrowers' dreams a daily reality.
loanDepot supports its entire workforce with ongoing education through loanDepot University. Additionally, the company invests heavily in Accelerated Career in Effective Sales, or ACES, an intensive 10-week course in which loan officers can earn licensing for up to four states. Regular "speak ups" and "CEO Connects" provide in-the-moment feedback for executives, who maintain open and ongoing dialogue with #TeamloanDepot associates.
Whether it's the opportunity or the family atmosphere—or a combination of both—the uniquely positive environment that loanDepot creates makes it a top performer, and a top workplace, now and for decades to come.