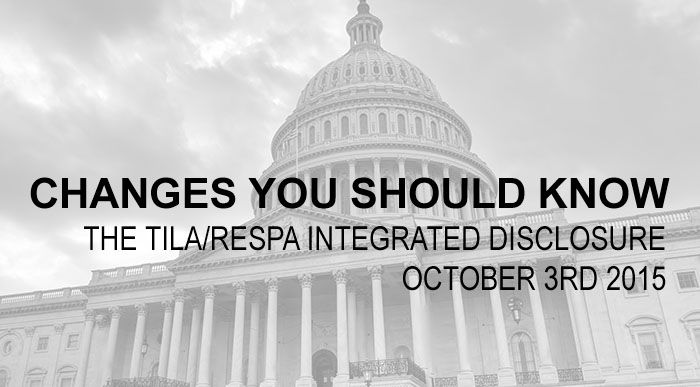 The Consumer Financial Protection Bureau (CFPB) recently finalized a two-month extension to the 'Know Before You Owe' mortgage disclosure rule, also called the TILA-RESPA Integrated Disclosures rule (TRID). The new effective date is October 3, 2015.
This new rule requires lenders to provide borrowers with two new, simpler disclosures – the Loan Estimate and the Closing Disclosure. Lenders must also give borrowers at least three business days* to review all of the final terms, costs and fees before accepting the loan.
loanDepot's Chief Technology Officer Dominick Marchetti said loanDepot is finalizing preparations for TRID and will be ready to implement the changes. "Our team of engineers has been working hard to prepare for these important changes, and the extended time window will ensure we are compliant when the rules take effect," Marchetti said. "loanDepot values consistency and transparency and is a proud supporter of the new disclosures rules."
The CFPB said moving the effective date to October 3rd benefits both the industry and consumers with a smoother transition to TRID.