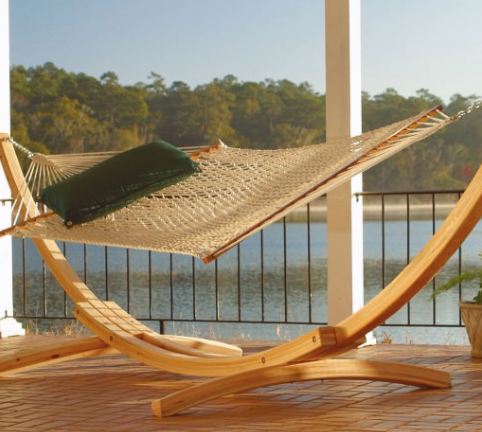 Ahh, the lazy days of summer. What better way to make the most of your downtime then by hanging in a hammock? If you don't have one, now is the time to rectify that. To get those creative juices flowing, we take a look at not only the coolest designs to potentially adorn in your new Dream Backyard but also the most amazing beaches where you might want to dive in for a trip of a lifetime and go full service with these killer vacation locations. Home-improvement loans can help you achieve the former and a personal loan for a much-deserved vacation can help with the latter.
So whether your hammock is standalone or suspended or is on your back porch or the beaches of Belize, we can give you some ideas how you can relax, recline and swing your summer days away. Hammock types include: rope, fabric, quilted, camping, Caribbean and South American.
AT HOME:
• A standalone design can create not only comfort but ease-of-use, so you don't have to hang or bolt anything to your home or patio covers. Another advantage: you can move it to where the sun is or isn't for your ultimate comfort and protection.
• If you're set on suspension, this might be a great option for an indoor/outdoor option for your backyard renovation. Remember to get a professional to help install your hanging hammock or someone with credible experience so you don't risk injury or undue damage to the house.
ABROAD:
There are many amazing island destinations where you might like to while away the hours with book (or, let's be real, iPad) in hand while you rhythmically swing from swaying palms. Add a few cabana attendants to bring cold beverages, fresh fruit and decadent delicacies, and you're set for a day of tropical relaxation. We picked a few dream destinations that can range from affordable to oh so indulgent.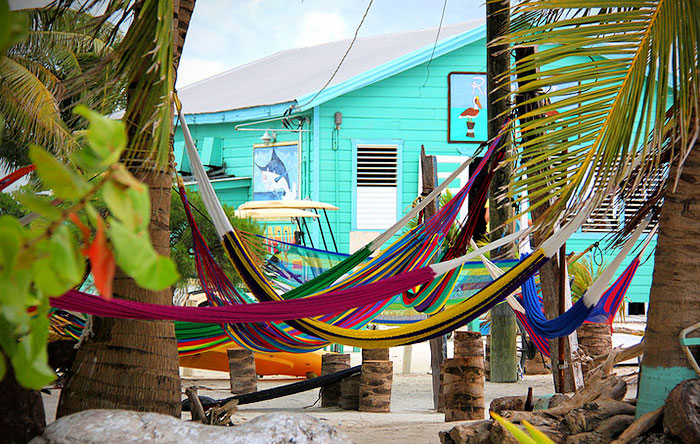 Belize – This Central American country is the only one with English as its official language. The small nation sits on the eastern coast, facing the Caribbean and borders Mexico to the north and Guatemala to the south and west. Though not quite as cheap as it was when it went from a well-kept secret to a hot destination about 20 years ago, it still has killer features for tourism, including the second-largest coral reef in the world, Mayan ruins, excellent fishing, scuba diving and snorkeling and great beaches and resorts that are the perfect place to hang your hammock.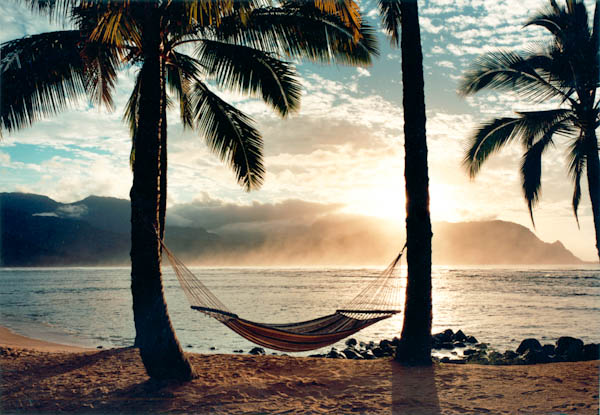 Kauai – The oldest of the Hawaiian Islands, Kauai is known as "Hollywood's tropical backlot," as it is where blockbusters such as "Avatar" and the "Jurassic Park" and "Pirates of the Caribbean" installments have been shot. The Garden Isle just unique – like an ancient, exotic land, which is why it has been chosen as an ideal location. That and it's in the United States so no passport or visas are necessary for U.S. crew. Poipu Beach is at the southernmost point and is home to some lovely resorts but also has the laid-back feel of a beach town. If you're looking for luxury, however, the St. Regis Princeville, on the northernmost peak offers a AAA Four-diamond rating. You can split the difference and hang your hammock at the Courtyard Kauai at Coconut Beach.
Fiji: It's rather far to go but if you're heading for a very remote island getaway with some of the best diving in the world, Fiji may be the place for you to truly get away from it all. You can go five-star at many resorts such as Jean-Michel Cousteau Resort or swing freely at the more affordable Lalati Resort & Spa.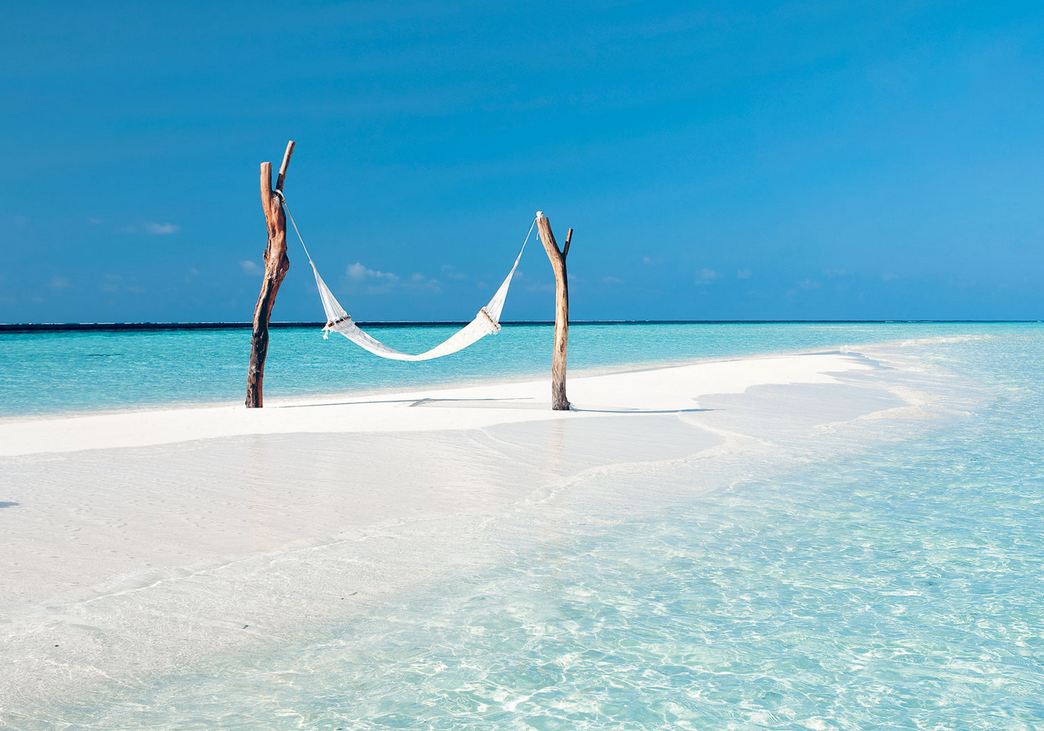 The Maldives – Because it is a remote destination for so many in the West, we don't hear about the Maldives as frequently as some other island paradises. But this double chain of 26 atolls in Indian Ocean-Arabian Sea, off the coast of Sri Lanka and the southern tip of India, is breathtaking, even when compared to the world's most beautiful places. Its thatched huts over the water are most reminiscent of Bora Bora, like at the Baros Island Resort but who can resist hanging a hammock in this sugar-sand inlet?
Are you interested in finding out more about funding your next hammock adventure?