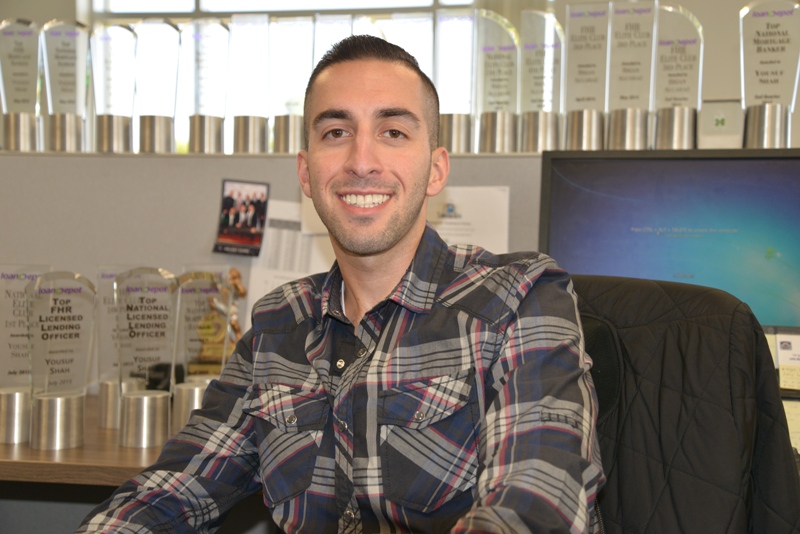 Yousuf Shah, a senior licensed lending officer on #TeamloanDepot, is a shining example of how bright, talented and motivated individuals can exceed their career goals at loanDepot, LLC.
Yousuf joined the company in May 2014 as a mortgage banker. Wanting to grow his career, he signed up for loanDepot's Accelerated Career in Effective Sales (ACES) program and completed it in September 2014. In five short months, he was promoted to senior licensed lending officer. Of his many achievements, he recently helped eight borrowers in one day successfully lock in their loan rates.
Those lucky enough to know Yousuf personally are not surprised by his success as he is no stranger to a fast-paced, time-sensitive environment. A former linguist for the military, he completed a four-year tour with Special Forces in Afghanistan in 2014. When his military tenure concluded, he sought insight about loanDepot from his brother, John Afzal, who also is a #TeamloanDepot associate. Impressed with the company's culture, Yousuf was confident that it would be the ideal place for him to excel.
"One of the things that attracted me to loanDepot is the stability of the company," he said. "You don't always find that in this industry; and it's a growing organization, which is great."
Better still, the company's Foothill Ranch headquarters are close to his Irvine, Calif., roots, so he's never far from his family – or his work family.
When asked what advice he'd give a new hire, he said:
"Every expert was once a beginner. Every pro was once an amateur. If you want something bad enough and you strive for it, anything is attainable."
Well said, Yousuf!