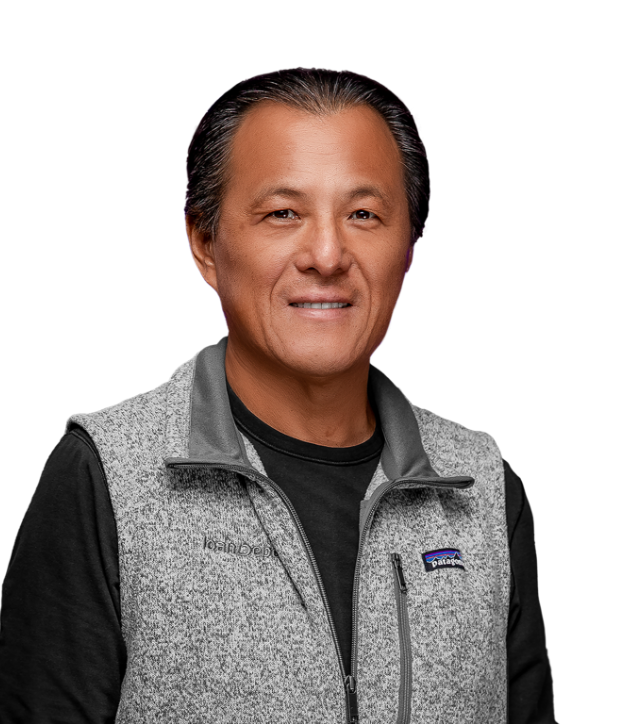 Anthony Hsieh
Founder and CEO
Anthony Hsieh
Anthony Hsieh is a first-generation American and self-made entrepreneur. Born in Taiwan, he immigrated to the United States with his parents when he was a young child. As the family's appointed representative, Anthony became adept at negotiating major purchases while also managing larger financial decisions at a very young age. These early life experiences left an indelible mark, and instilled within him the importance of helping families across the nation attain their dreams of homeownership. Beyond that, these experiences ignited a passion to create technology that would transform the mortgage experience into something clear and straightforward.
Today, Hsieh is known for his entrepreneurial spirit and his technological vision. A national mortgage industry expert and innovator who has successfully navigated multiple housing and economic cycles, Hsieh is highly regarded for his market timing and industry acumen, and his commentary is regularly sought out on air and on stage. Hsieh also is a dedicated philanthropist, overseeing the distribution of millions of dollars in charitable donations to organizations nationwide.
The companies that Hsieh has founded over the course of his career are highly regarded both for their inventive approach as well as the business integrity by which they are operated. Known for prioritizing innovation within his companies, Hsieh's commitment has ultimately transformed the way in which the entire mortgage industry is able to serve its customers. And, thanks to his skillful leadership and tireless work ethic, together with the support of his world-class engineering team, he has brought his vision of a fully digital ecosystem to life.
Hsieh's relentless pursuit of innovation is fed by a desire to lead the industry with honesty and integrity. He founded loanDepot in 2010 with a commitment to responsible lending and a goal of exceeding customer expectations. The timing was courageous, as many lenders were choosing to leave the industry following the 2008 economic crisis. Not only did he and the company succeed, it excelled, growing from less than 50 employees to become a 7,000-plus-strong workforce. Today, the company is well known as a national lending powerhouse, and has funded more than $212 billion since its inception.
As it enters its second decade, the company continues to lead the charge—and the industry—in a number of notable ways. Hsieh's vision of a more streamlined and understandable mortgage experience has led to the development of the company's proprietary mello™ software platform, which today powers every experience between the company's loan officers and its customers. The mello platform also serves as the foundation for the company's mello™ smartloan, the world's first end-to-end fully digital mortgage. Both innovations make the mortgage experience easier, more intuitive, and more in line with customer expectations. Hsieh's innovations also have spurred the industry to find similar digital solutions, to the benefit of future homebuyers.
Prior to founding loanDepot, Hsieh successfully established two other innovative mortgage companies. In 2002, he established HomeLoanCenter.com, the first online lender to offer a full spectrum of home loan products in all 50 states. HomeLoanCenter.com featured live interest rate quotes and loan offerings that were tailored to borrower needs and credit profiles. Hsieh continued to lead the business for three years after merging with IAC/Interactive subsidiary LendingTree in 2004.
In 1989, Hsieh acquired a mortgage brokerage company which he transformed into LoansDirect.com, taking advantage of the upswell of activity surrounding the debut of internet-based commerce. The company remained one of the most profitable and successful mortgage lenders through the 1990s, and was acquired by E*TRADE Financial in 2001.
Hsieh's heartfelt commitment to the communities in which loanDepot serves, and his desire to impact the lives of Americans nationwide, is well known. Over the course of his career, Hsieh has led the donation of millions of dollars to support initiatives that have provided much-needed support to families across the country. And, individually, Hsieh has dedicated himself to establishing and supporting initiatives dear to his heart.
In 2018, he conceptualized War Heroes On Water (WHOW), an annual event dedicated to celebrating combat-wounded war veterans. WHOW brings together two of Hsieh's passions—sportfishing and helping our nation's greatest heroes, the veteran community. Hsieh's depth of experience as the captain and owner of Team Bad Company is legendary. He and his team are the winningest competitive sportfishing team in the history of the sport, having earned more than $8M in total prize money, including winning the prestigious Bisbee's Black and Blue fishing tournament in Cabo San Lucas, which earned the team a $3.9 million prize purse, and which remains the largest single payout in sportfishing history. Most recently the team set a new world record, catching 330 billfish in a single day, and a total of 900 striped marlin over the course of a four-day trip in Mag Bay, off Mexico's Baja Peninsula.
With the assistance of the Southern California sportfishing community, Hsieh and his fellow anglers gather veterans from across the country for each year's WHOW event. Over the course of the memory-making weekend, these veterans form lifelong bonds while also experiencing the thrill of big game fishing. Under Hsieh's direction, the event has raised almost $1M in just two years, funding an extensive array of therapeutic services for veterans.
Most recently, in response to the COVID-19 crisis, Hsieh directed the company's donation of $1 million dollars to support the individuals, families, first-responders and health care professionals impacted by COVID-19. The funds provided essential meals and services to thousands of impacted individuals and families nationwide. In addition, Hsieh encouraged team members to participate in a variety of virtual volunteer efforts, enabling the 7,000-strong Team loanDepot workforce to make an impact for families in need.
A true entrepreneur, Hsieh has always challenged himself to "do the right thing" both for his company and for the mortgage industry. His ultimate goal remains the continued transformation of the mortgage experience for individuals and families nationwide, ensuring that the American dream of homeownership is attainable for all.