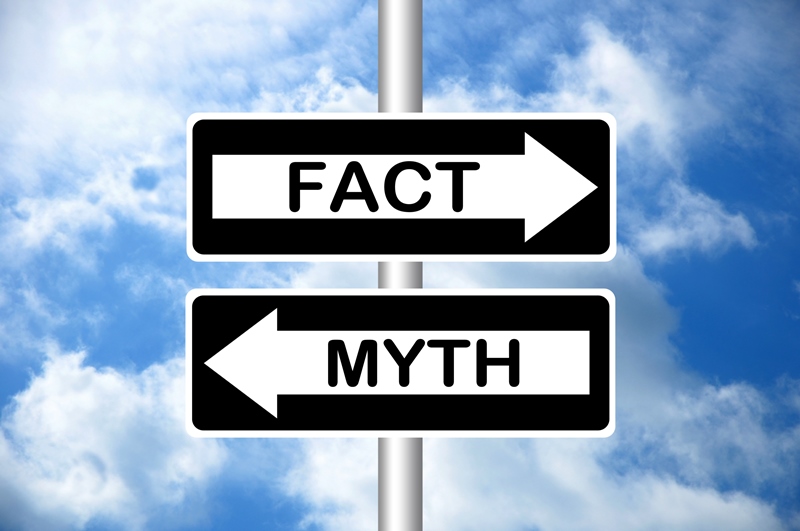 When it comes to refinancing a mortgage, too many homeowners let a number of common myths scare them away from the process. The Internet is chock full of half-truths about this heavily debated subject. Below, we wade through some of the more prevalent myths in an attempt to shed light on the truth about home mortgage refinancing.
To get the real facts, speak with a loanDepot licensed loan officer about a refinance loan. Call (888) 983-3240 for more information.
Here are some commonly held myths and the real answers behind them:
1. This is a bad time to refinance a home mortgage
With the Fed raising the prime interest rate in December, there was speculation that mortgage rates would soon follow. So far they haven't and are still historically low. The problem comes when you do have one of these great rates because it's difficult to find a better one. However, there can still be other reasons for refinancing without losing your low rate: You can take cash out, combine a first and second, change your terms and/or change from an adjustable to a fixed or the reverse. Add in the fact that homeowners can take advantage of programs such as the Home Affordable Refinance Program (HARP) and it is easy to understand why so many people think this is an excellent time to refinance.
2. You were turned down for a refi in the past, so you will be again
If you were turned down previously, hopefully you asked for the reasons why. If it was lack of equity or your credit wasn't strong enough, both of those things should have changed now that time has passed (and ideally, you have been working to improve your credit). American homeowners are gaining equity at a strong clip now, so the issue you might have had just a year or two ago could be reversed now. Also, many people who were not eligible for HARP in previous years are now eligible. All of the top home loan experts agree that there are millions of Americans who are eligible to refinance through HARP because of modifications that were introduced in 2011 and phased in over the past five years.
These changes were designed to facilitate the refinancing process for the average American and the new version, commonly referred to as HARP 2.0 permits unlimited loan-to-value for a refinanced home. In layman's terms, this means that a considerable number of homeowners who were ineligible for refinancing in the years that preceded 2011 will now qualify. The bottom line is that if you are interested in refinancing your home, you should definitely try again even if you were turned down in the past.
3. Refinancing will cause you to lose equity or slow down the accrual of it
Homeowners won't lose equity through refinancing unless they opt for a loan that adds to the loan principal (a cash-out refi or combining a first and second mortgage) but other than closing costs, your principal shouldn't increase and your home equity won't decline. If you do take out money to do home improvements, you will hopefully help increase equity as you improve the value of your home. Although, it might take some time for you to see a return on investment for the improvements you've made but in the meantime, you have a more livable home.
4. Closing costs will be have to be paid all over again
There are some programs out there that could offset your closing costs but they often come with higher interest rates. Paying the closing costs is often the better way to go.
5. Not enough time has gone by since your last refi
It's not uncommon for people to think that there are mortgage contracts or federal laws that bar them from refinancing multiple times. The truth is that investors actually anticipate that borrowers will attempt to refinance as rates decrease. Also, with the rise of equity, there is more incentive to draw upon that now, even if you refinanced for a straight rate reduction in the not too distant past.
For the straight facts about a refinance, speak with a licensed loan officer with expert knowledge by calling Call (888) 983-3240 for more information.
Published March 2, 2016
RELATED TOPICS
When should you refinance your adjustable-rate mortgage?
Upsizing or downsizing: Which is right for you?
How often can you refinance your mortgage?
What are the benefits of a cash-out refinance?
5 ways to benefit financially from a mortgage refinance