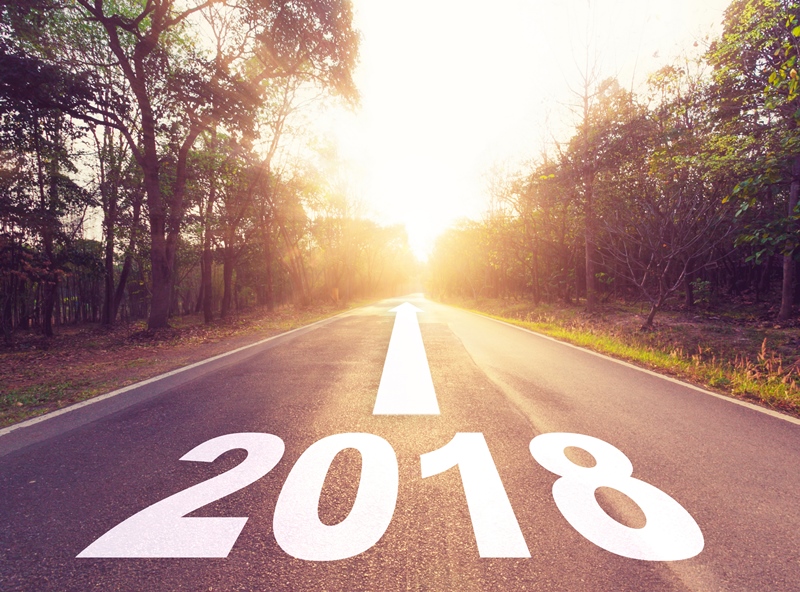 Are you looking to buy or sell a property in the next year? Thinking about refinancing or a home equity loan? If you're wondering what the New Year will bring to the housing and mortgage market, here are four trends to look for in 2018.
1. More homes for sale
According to Danielle Hale, chief economist for Realtor.com, 2018 will bring a leveling between supply and demand, despite an average increase of 3.2 percent in home prices, though these changes won't appear until later in the year. Q1 will bring about a decline of year over year inventory by approximately 4 percent. The number of houses available will remain tight over the summer.By Q3, the market will see an influx of properties driven by new construction. Fall will be the first time there will be a net inventory gain since 2015.
Some of the hottest real estate markets around the country, like Nashville, Detroit, and Boston, will be the first to see the increase in inventory. Most of the new inventory will be created at the upper and mid-tier price ranges – $350,000 and above, so first-time homebuyers looking for a starter home may have a longer wait.
2. Mortgage rates increase
With real estate market changes, and other changes in financial and economic policy, including interest rates, the top economists at the Mortgage Bankers Association (MBA) predicted that mortgage rates will hit 4.6 percent in 2018 and then above 5 percent in the following two years.
According to Core Logic, a real estate data provider, 30 year-fixed mortgages will increase from an average of 4.00 percent as of November 2017 to 4.70 percent in December 2018. If these predictions hold true, this will be the highest figure for mortgage interest rates since 2009.
3. Increased demand for home equity loan
With the value of homes increasing, homeowner equity will also rise. According to Freddie Mac, the number of homeowners who borrow against that equity will climb starting in 2018.
According to a new report written by TransUnion, approximately 10 million consumers will originate a home equity line of credit between 2018 and 2022. That's more than double the 4.8 million home equity loans that originated between 2012 and 2016. With a strong economic recovery in the past few years, coupled with the rebound of housing prices, home equity loans should once again be a very popular option for property owners looking to consolidate debt or finance a large credit need.
4. Effects of new tax laws
The direct effects of the tax bill effects are yet unknown. However, changes to the mortgage interest deductions and a new distinction between current and future homeownership may cause some additional real estate market changes. These changes could influence both the number of homes for sale and home prices.
Homes in the higher-priced tiers would be the most affected and, it goes to follow, the states with the greatest concentration of those homes, such as California and New York, will feel the effects most profoundly.
A loanDepot Licensed Lending Officer can help you understand the changes on the horizon and how you can plan and prepare accordingly. Call today for more information.
Published Jan. 28, 2017
RELATED TOPICS
Homeowner resolutions for 2018
5 housing trends we can expect to see or continue
Get your financial house in order in 2018
Tips for buying or selling during the holidays