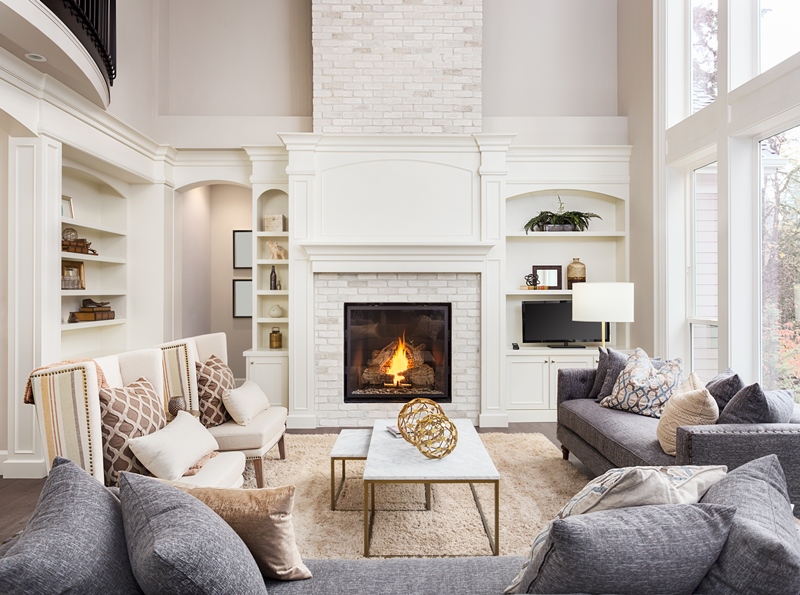 Many real estate experts are predicting an overall positive housing market for 2018. And mortgage rates remain low, at just at or below 4 percent. Mortgage rates do change daily, however, and some experts are projecting that they'll be closer to 5 percent by the year's end.
As has been the trend for the past several years, we see more demand for housing than supply in much of the country, which is expected to be the case for most of 2018, making a seller's market. And with that may come a rise in home prices. Supply is likely to catch up with demand toward the end of 2018, however, so buyers who can wait may get a better deal then.
Whether you are buying or selling, there are lots of choices to consider and options that are currently available. The following are five of the housing trends that will gain traction or we can expect to emerge.
If you are considering getting into the purchase market, speak to a Licensed Lending Officer at loanDepot to make sure you're apprised of all the factors you will need to consider when making your decision. Call today for more information.
1. Millennials want to buy
The oldest Millennials are now 36 but there are still a lot more of that generation lined up behind them. If Millennials don't already own a home, they want to. In fact, 88 percent of the non-owners say they do want to own a home. So new homes built in 2018, especially affordable starter homes, will continue to be snatched up quickly. Many economists predict that builders will focus on entry-level homes in 2018 because the demand for them is so great. But construction costs are also expected to rise. This makes it difficult for builders to make a profit on lower-priced homes, which is the reason you'll still see new home builds in the upper price ranges.
2. Southern hospitality reigns supreme
Housing prices will remain high in large, urban centers. Most people moving to big cities will be high-income earners, highly educated, retiring baby boomers, or internationals. What about the rest? The South will see the most growth. Ten of the 15 fastest-growing cities (population 50,000 plus) are Southern, and four of the top five are in Texas. They are Conroe (near Houston), Frisco, McKinney, and Georgetown. Greenville, South Carolina, also made the top five. Growth will happen in Western cities as well: Bend, Oregon; Buckeye, Arizona; Lehi, Utah; and Meridian, Idaho. There is expected to be minimal growth in the Northeast.
3. Remodeling becomes a new favorite pastime
2017 saw more than its share of natural disasters: hurricanes, floods, and wildfires did a number on many homes. So we will see an uptick on remodeling projects for 2018. And as long as folks are remodeling, they may as well stay on trend. Look for more sliding barn doors and pocket doors, exposed beams, and shiplap walls. Also big will be making homes suitable for multiple generations. Adding a mother-in-law or an additional master on the main floor could be the perfect spot for aging parents. You'll also see wider hallways, which work for seniors who use walkers or wheelchairs and they're convenient for toddlers in strollers as well.
4. Townhouses are making gains
Townhouses, often called "row houses," are typically less expensive to build than single-family homes but often include more square footage and luxury upgrades than single-family homes of the same price. They are also usually located in more urban, walkable areas. Because you do own the land beneath the home, there are advantages to townhomes compared to condos, which is why it's the fastest-growing segment with first-time homebuyers, empty nesters, and anyone who doesn't want to keep up with a big yard.
5. Prefab homes are in
The term "mobile home" is out, replaced by "modular home," or "manufactured home." These terms not only sound more attractive to people, the homes will be more desirable to homebuyers this coming year. Modular homes do differ from traditional mobile homes, too, in that the materials used are pre-made in a factory, but the homes are static and assembled on site. Plans for 2018 include a mixed-use development with 20,000 modular homes on a former Chicago steel plant site and short-term housing options for Silicon Valley tech employees.
Creative concepts in housing will continue to evolve so there is something for everyone. Buyers should feel free to explore what is best for how they truly want to live and not just what's expected or traditional.
Once you've decided what homebuying option is best for you, speak to a Licensed Loan Officer at loanDepot to get preapproved for a home-purchase loan. Call now for more information.
Published Dec. 13, 2017
RELATED TOPICS
Fannie and Freddie maximum conforming loan limits increase for 2018
New FHA limits increase in more than 3,000 counties
Find your winter wonderland vacation home
Feeling the chill? Find out which water heater is the better option