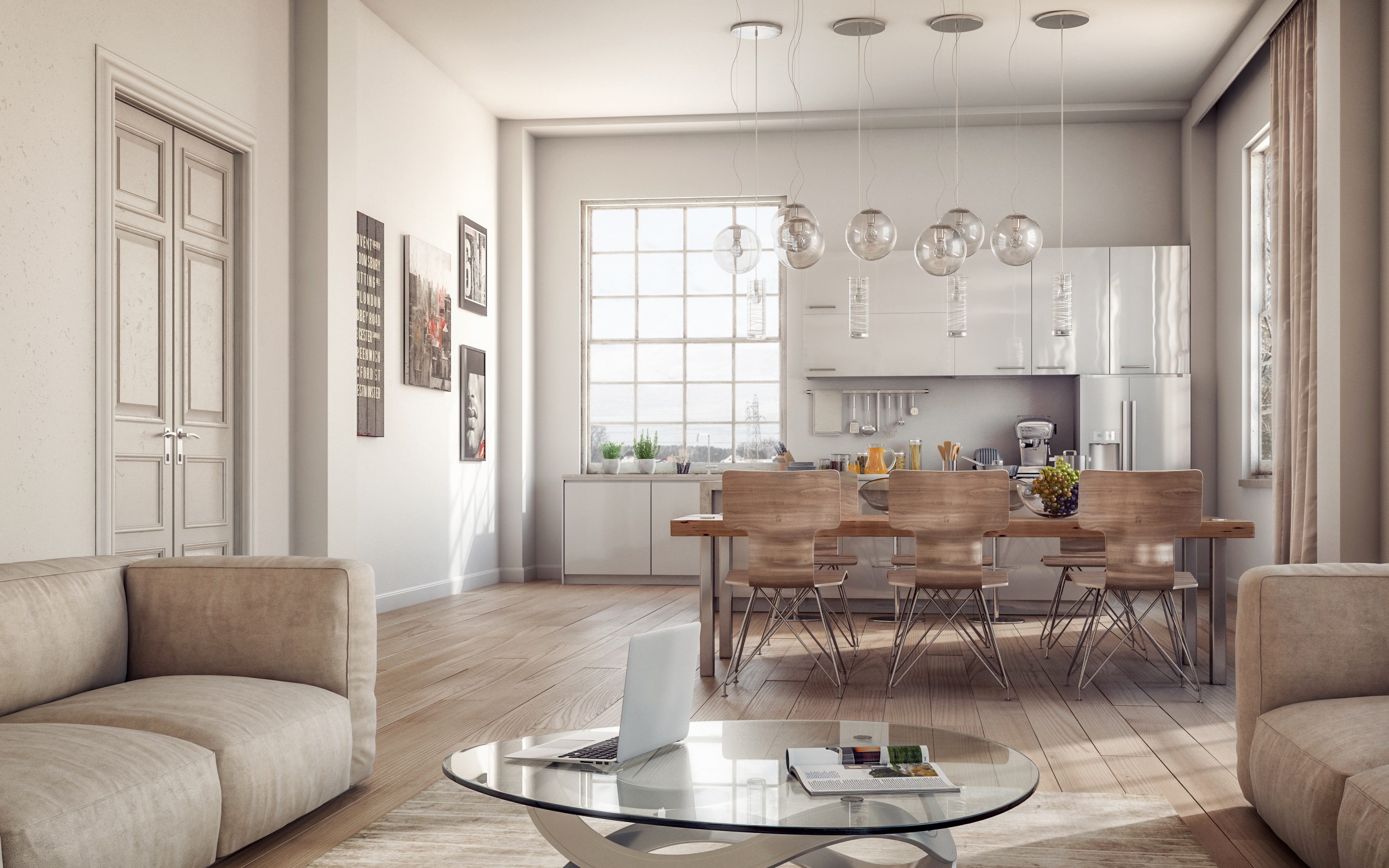 Many real estate experts are predicting an overall positive housing market for next year, despite the uptick in interest rates. Compared with rates below 4 percent just a few years ago, this rate rise could slow home sales. But since interest rates are still relatively low historically, we will continue to see a seller's market in most of the country.
Whether you are buying or selling, there are lots of choices to consider and options that are currently available. The following are five of the housing trends that will gain traction or we can expect to emerge.
If you are considering getting into the purchase market, speak to a licensed loan consultant at loanDepot to make sure you're apprised of all the factors you will need to consider when making your decision.
1. The cost of renting will continue to increase
The May 2018 Apartment List National Rent Report reported that, like in 2017, rents in 2018 are still rising in most markets. The only markets that are expected to stay flat are those in the nation's most-expensive areas, such as San Francisco and New York City, where prices have reached their peak. But in much of the country, rents continue to increase, largely because of a shortage of starter and move-up homes for sale. This keeps the demand for rentals high. Limited move-up inventory means people stay in their starter homes longer, which further tightens the market. More completions of multifamily developments help lower rents, but new apartment/multifamily construction will start slowing down. As rents continue to rise throughout the country and as housing catches up to demand, many people will take the plunge into homeownership.
2. Green and smart homes will be in demand
Green homes are energy efficient, good for the environment and save money for the homeowner. Green trends include efficient insulation, low-flow appliances and fixtures, and watering systems that conserve water during droughts. Smart homes use technology in ways that allow a home's electronics to communicate and run almost all of a house's systems via computer or mobile app. Each year, more smart home devices have been delivered to homes, such as smart thermostats, smoke detectors, smart locks, video doorbells and home security cameras. Whether it's a chic loft in a downtown area or a rambling ranch in a wide-open space, buyers will increasingly search for a place that is green and energy efficient.
3. People aren't moving
The amount of people moving to other parts of the country for work has been dropping as America becomes a less mobile society. As more people work from home, they can increasingly remain in their hometowns where they have family and community roots. This leads to more cities with more amenities. So, in effect, cities are becoming more balanced. As long as an area is walkable to shopping and dining, offers public transportation, and has urban-like features, it will attract Millennials, a group that purchases about 35 percent of homes.
4. More people will opt for second- and third-tier cities
While cities like New York, San Francisco, Chicago and Miami offer incredible housing options, many are simply out of reach for the average homebuyer or renter. The cost of living has grown faster than the average salary, causing less-expensive cities with the right mix of amenities to grow fast. The top five fastest-growing cities for 2018 are Boise City, Idaho; Seattle, Washington; Dallas, Texas; Orlando, Florida and Fort Worth, Texas. These areas have growth in employment and wages, some benefits of urban life and a lower cost of living than their big city counterparts.
5. A rise in micro-housing
Whether it's the tiny house craze or other types of downsizing, going smaller is a trend that people of all ages seem to be embracing. The concept of living in a home as small as 150 to 300 square feet continues to be a buzzed-about trend. This trend is still so new, however, that it's difficult to predict how long it will last. If you do decide to invest in a tiny home, one advantage is that you could potentially finance your home with a personal loan.
Creative concepts in housing will continue to evolve so there is something for everyone. Buyers should feel free to explore what is best for how they truly want to live and not just what's expected or traditional.
Once you've decided what's best for you, speak to a licensed loan consultant at loanDepot to get preapproved for a home-purchase loan.
Published July 2, 2018
RELATED TOPICS
January home sales inch forward as price growth accelerates
Locations and mortgages of famous Oscar movie houses
Home equity: Get the most for your closed-end second
Negotiate your renovation to get the most bang for your buck
What do you really want in a home?