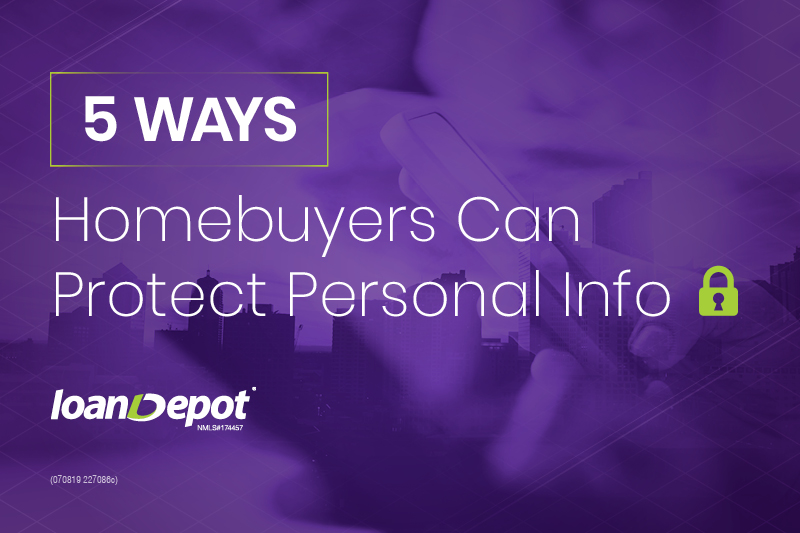 Anytime you share personal data about yourself over the internet, you put yourself at risk. This especially applies to anyone applying for a loan. But don't stress. There are plenty of ways to spot loan and identity scams and avoid them.
Here's what you need to know to become a smarter, more prepared home mortgage borrower:
1. Use only reputable lenders
While most customers today begin their search for a lender online, they should do their research and only apply with reputable lenders, or better yet, seek referrals from family and friends. It's important to look beyond just a low rate offering and evaluate several other factors when it comes to affirming lender credentials. loanDepot, the second largest non-bank lender, has funded over $165 billion since inception, ranks as the #1 Retail Lender in the nation per Scotsman Guide Magazine and Mortgage Executive Magazine, and offers its customers local access to licensed loan consultants spread over 200 branches in all fifty states.
2. Share files over a secured network
It's no news that sharing paper files or submitting documents through email are some of the most obvious threats when it comes to data security. Homebuyers should use mortgage lenders who proactively manage risks and protect consumer data against threats. One of the ways loanDepot disrupts the industry with world-class security architecture is by providing its customers the first-ever, fully digital mortgage experience, the mello smartloan™. This paperless loan not only allows the customers to close a loan in as little as 8 days but guards sensitive information and allows to exchange info securely.
Billy Spears, loanDepot's Chief Security Officer, discusses what differentiates loanDepot from competitors, "Our security and privacy program leverages advanced technologies to improve the customer experience and craft customer-focused strategies enabling greater protections and reduced friction."
3. Don't respond to suspicious emails from your lender
According to the 2018 Trend Micro Cloud App Security Report, email remains the most popular infection vector for hackers. If you receive an email from your lender, but you don't recognize the email address, call your loan consultant directly to confirm the legitimacy of the email. Some identity thieves send thousands of random phishing emails in attempt to gather personal information from others, especially those individuals currently engaged in the loan application process. Don't open suspicious emails, and don't respond with your personal information.
4. Create strong and unique passwords
Keeping your personal information safe is one of the best ways from unwanted intruders hacking your identity. And the simplest way to start is by setting up unique passwords for each account and change them frequently. Just imagine what one data breach could do to someone's personal information if they shared the same password credentials across all platforms. Worried about forgetting all those passwords? Consider using a secure password manager vault to house them.
5. Don't overshare about your home purchase on social media networks
Many home shoppers are eager to share their home buying journey with friends and family online. Unfortunately, it's relatively easy for hackers to view your social media activity and use this seemingly innocuous information against you. Fraudsters often look to take advantage of those unsuspecting customers in the process of applying for a loan, sending fake "too good to be true" offers to capitalize on their desire for affordable funding. Your best bet to protect yourself is to share limited information about your homebuying plans.
Now that you understand the importance of working with a reputable lender, you'll be better equipped to protect your personal information when shopping for a mortgage. To explore your financing options, contact one of our licensed loan consultants today!
Closing times may vary depending on the terms & conditions of the loan.