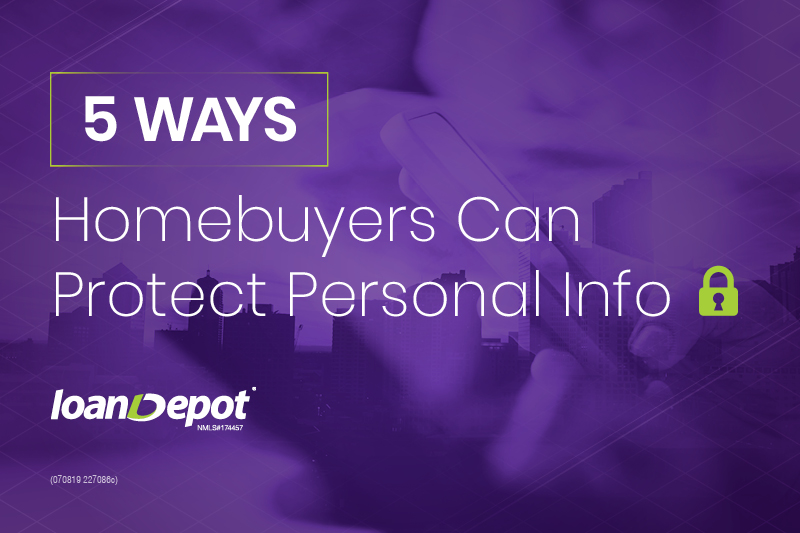 Anytime you share personal data about yourself over the internet, you put yourself at risk. This especially applies to anyone applying for a loan. But don't stress. There are plenty of ways to spot loan and identity scams and avoid them. Here's what you need to know to become a smarter, more prepared home mortgage borrower:
1. Work with a reputable lender
While many customers begin their search for a lender online, we recommend that you do your research and only apply with reputable lenders. It's important to look beyond just a low rate offering and evaluate other factors, like checking the lender's BBB reviews, before getting started.
2. Only share files over a secured network
Use a mortgage lender that proactively manages risks and protects your data. One of the ways loanDepot disrupts the industry with world-class security architecture is by providing its customers with a secure communications portal, which is not only convenient and easy to use, it also ensures the privacy of your data.
3.Don't respond to suspicious emails
Identity thieves send thousands of random phishing emails in attempt to gather personal information from others, especially individuals currently engaged in the loan application process. Don't open suspicious emails, and don't respond with any personal information. If you receive an email that appears to be from your lender, but you don't recognize the email address, call your loan consultant to confirm the legitimacy of the email.
4.Create strong and unique passwords
One of the easiest ways to keep your personal information safe is to create unique passwords for your accounts and change them frequently. Worried about forgetting all those passwords? Consider using a secure password manager vault to house them.
5. Avoid oversharing about your home purchase on social media networks
Many home shoppers are eager to share their home buying journey on social media with friends and family. Unfortunately, it's relatively easy for hackers to view your social media activity and use this information against you. Fraudsters often look to take advantage of unsuspecting customers in the process of applying for a loan, sending fake "too good to be true" offers to capitalize on their desire for affordable funding. Protect yourself by sharing limited information about your homebuying plans.