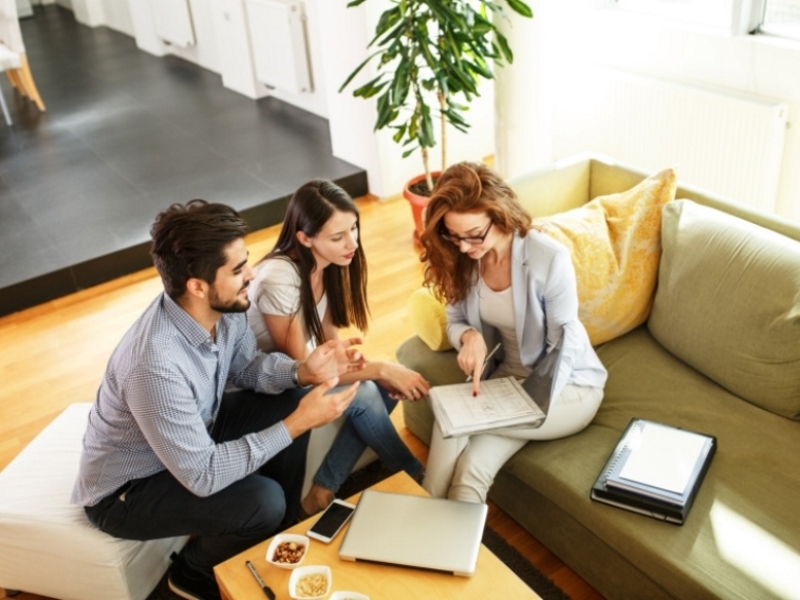 Browsing real estate listings can be a great starting point for your dream home search, but a lot of property info won't be apparent from an image or description. That's where a home tour with your real estate pro comes in. However, the walk-through may not be enough to help you make a careful decision – unless you know which questions to ask.
This isn't a time to be shy, but it's understandable if you're a little intimidated. Have no fear. Here's a list of commonly overlooked questions to ask to which you'll want to know every answer. Before you get started, you'll need to have financing in place. Chat with a loanDepot licensed loan officer to learn about our purchase loan programs and get the scoop today.
Why is this home at this price point?

Your agent will help guide the home search by offering comps, the amounts at which similar properties have sold in the area. While this is straightforward enough, ask this question when you come across a home that seems like an unusual value. Much-needed repairs might be the answer to why it's priced so low.

Are there any maintenance or HOA fees in the mix?

Gated communities, town homes and condos have varying additional expenses that need to be factored in. Find out what the fees cover, how they've increased over time, and if the property is

compliant with homeowner association rules

.

What has been replaced in the home?

Ask this question about built-in appliances as well as major features like the roof, heating/air conditioning, electricity and plumbing. It's especially important if you're looking at an older home.
Are any major construction projects planned in the neighborhood?

That peaceful, wooded lot across the street from your dream home may not stay that way. Your agent can fill you in if a big project is on the drawing board, and consider that any vacant lot nearby may be a threat to a currently perfect view.

What about parking restrictions?

This is less important if you're checking out a rural property, but crucial in urban environments and destinations frequented by tourists.

Is the home located on a floodplain?

This is another crucial question, since it'll affect what type of homeowner's insurance you'll need to carry. That could jar your budget.

How much of an 'earnest money deposit' should I set aside?

This is a payment offered to the seller to signify your level of interest in the property. Your agent can tell you the ideal amount based on the area's market.

What are the closing costs?

Your agent can give you an idea of how much to budget.
Finding your dream home can be a journey, but it doesn't have to be an arduous one. By asking plenty of questions and working with the right real estate professional, you'll be in your new place in no time. Talk with a licensed loan officer from loanDepot about home loans and get started today. Call now for more information.
Published July 12, 2017
RELATED TOPICS
Kitchen inspo: making it practical and personal
Why Boomers are the new equity kings
Live Your Passion: Put yourself on course for fairway living
Live Your Passion: Wave hello to waterside living