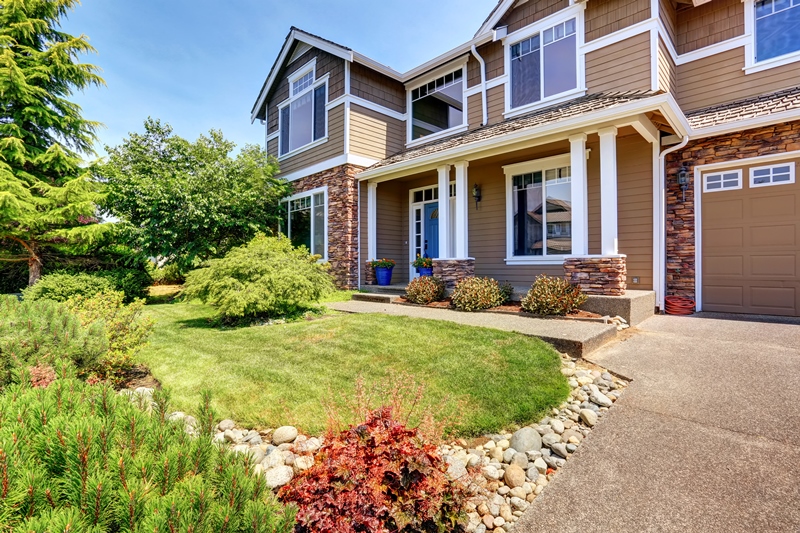 Buying a home is exciting, but can also spark anxiety. You have a lot to think about. To lessen the stress, make sure you're prepared. Then your confidence will rise ahead of finding the home that checks all the right boxes. When you're ready, a licensed loan officer from loanDepot can answer all your purchase questions and help put you on a path to the right decision.
To get your checklist started, consider these eight points regarding a property before making an offer.
Have a plan. Are you looking to live in this home for a long time, or aiming to upsize or downsize in a few years? If you want a longtime residence, a 30-year fixed rate home loan is your best bet; it offers a predictable, long-term payment package. If you're looking for a stepping-stone property, you might want an adjustable rate mortgage, or ARM, which has the benefit of low interest rates during the initial period.
Consider insurance. When it comes to home insurance, not all homes are created equal. Swimming pools and hot tubs can raise your rates, while an alarm system can get you a discount. Location matters too; if you're in a flood plain or earthquake zone, expect to pay more. Additionally, older homes may have problems with the roof, siding, electrical wiring and foundation, which can increase your rates.
Check even the latest models. New-construction homes can have issues. Find out who built the home or development and seek out feedback from recent projects. Review online feedback from current and recent owners. Read carefully, differentiating between general critiques and real issues regarding the builder's failure to deliver on promises.
Grasp the fit. Will the number of bedrooms accommodate your family? Are there enough bathrooms, or will there be a line in the morning? Is there enough storage and living area? If not, will it be possible to add onto the home, or will that be impossible?
Know the neighborhood. Stop by at various times of the day to check out the area. You should also research if a lot of renters are nearby, as a neighborhood with a high number of renters can cause values to stagnate or drop, according to the Washington Post. And be sure to ask your agent if prices have been steadily increasing the past few years. Be aware that things like nearby train noise may not be noticeable in the middle of the day, but at 2 a.m. it can rattle you out of bed.
Beware local construction. Read the news and contact your city planning and zoning commission to see what's in store. If a nearby lot is going to be a gas station, that's bad news. But if a high-end grocery store or another school is planned within a few miles, that's good.
Eye the seller's disclosure form. States have different rules for what the seller must disclose. It's still a good idea to ask for a property condition disclosure statement so you won't be surprised by problems, like a basement that floods, and you can take fixing those costs into account when making an offer.
Will the home appraise? When you're getting a loan, the lender needs to do due diligence to make sure the property is worth the amount the borrower is asking for. If the house has lead paint, needs significant repairs or is overpriced, the lender may not be willing to give you the full amount you need, or not approve the house at all.
Before you've started all this research, get preapproved by a loanDepot licensed loan officer. You'll be even more confident with your home search and your buying power.
Published Dec. 5, 2016
RELATED TOPICS
Best renovations for aging in your home
Technology helps homeowners visualize finished projects
Meet your team of homebuying professionals
6 ways to revive and outdated living area
Fantasy football: Aspire to live like the NFL's top players