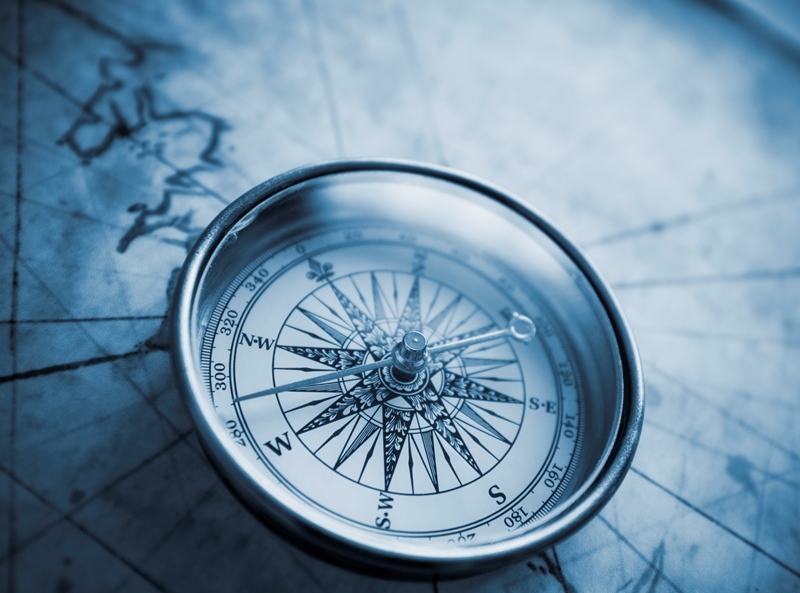 Wouldn't it be great if major life changes came with a roadmap? Those who've traversed the same familiar ground could plot a course, complete with cautionary tales and warning of hazards ahead, give travel tips, and even place an "X" to mark the final destination.
Though this may not be practical for most of life's situations, it's not the case for homebuying. If you're willing to consult the expertise of seasoned guides, they can serve as your counsel along the way to realizing your quest for homeownership.
If you think you're ready to buy, gather all your resource materials, (including tax returns, W2s and paycheck stubs). Grab some trusted research and "how-tos," and prepare to navigate a very rewarding journey.
A loanDepot Licensed Lending Officer can get you started, help you throughout and keep you pointed towards "true north" every step of the way. Call today for more information.
Step 1: Gather your resources
Determining how much money you'll need to buy a home doesn't have to be a guessing game. You can easily get the answer by using this mortgage affordability calculator. After plugging in the numbers, you might find that you can afford to buy a home now.
Step 2: Get a preapproval letter
Get the paperwork out of the way first. Once your lender has assessed your financial, employment and legal documentation, he or she can determine the loan amount for which you qualify. From there, the lender can give you a letter that attests to your ability to get a loan for that amount, which can help in your negotiations along the way. By showing this letter to sellers, they'll know you're a serious buyer with whom they can do business.
Step 3: Enlist a trusted guide
A Realtor or real estate agent can help you with each step of the buying process, and the best part is that the seller pays the agent, not you. Just make sure you pick an agent you like. This person should be your advocate every step of the way. First, they help you find the ideal home. After that, they help negotiate an excellent deal, recommend an inspector, make sure repair work is done properly, keep the deal moving and attend the final walkthrough with you.
Step 4: Survey the area carefully
It's important to go to each home you're interested in rather than relying on what you see online. Look at each house with a critical eye. You don't want to only focus on that new quartz kitchen countertop but if there has been past water, mold or termite damage. Ask for a disclosure report in which to learn the age of the appliances, plumbing, electrical and HVAC systems.
The neighborhood you choose is just as important as the home. Make sure the location works for you and that the amenities you desire are close by. Also find out whether there is a homeowner's association and how much the dues are.
Step 5: Use savvy resources
If you put down less than 20 percent, the private mortgage insurance (PMI) you pay can still be a solid business move, particularly if you live in a hot real estate market. Rising prices can outstrip the ability of even the most diligent saver to accrue a large-enough down payment. Also, rising prices make it a moving goalpost. If you get in a home now, the rising market will then be working with you, not against you. And in a few years, you could be saying "so long" to PMI instead of just buying your house.
Step 6: Stake your claim
Once you've found a place to settle and your offer is accepted, it's time to put down an "earnest money deposit" to really get things moving. During this time, a team of professionals will help you through every step.
First, you'll get a home inspection. Your agent will negotiate with the seller's agent to decide what will be their responsibility to fix. After that, it's time for an appraisal. If it comes in at your offer or above, you can move to the next step. The seller might need to do some additional maintenance before the appraiser signs off.
Next, you'll need to get a quote for homeowner's insurance, talk to your lender about setting up an escrow or impound account to pay property taxes and getting a quote for closing costs. You can expect to pay between 2 and 5 percent of the home's purchase price, unless the arrange seller offers to pay all or some of that.
Step 7: Sign your deed
Once all is done and signed off, documents will be prepared and an escrow officer will dispatch a notary to do your signing. After that, the title will be searched and closing scheduled. Shortly after, you should get your keys.
All in all, the entire homebuying process could only take weeks or months. After that, you've navigated your quest to be a proud homeowner.
Take the first step toward getting your dream home today by calling a loanDepot Licensed Loan Officer who can get you started on the right path.
Published Sept. 27, 2017
RELATED TOPICS
Earn money for your down payment with gigs that bolster your budget
Pre-fabulous – the latest in manufactured and modular homes
Keep a close eye to end PMI
Unique homes with unusual beginnings