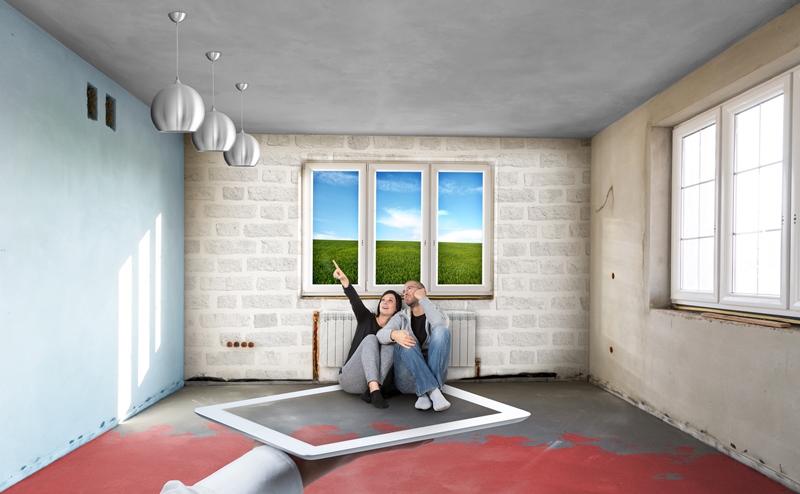 So you're prepping for a move. A fresh start can be very exciting, and a change of scenery can lift your spirits. If you're a parent, you've probably done your due diligence to determine which neighborhoods offer the best schools and the lowest crime rates. You've consulted the top real estate websites to get a feel for current listings, and you're drafting up your new home dream list, trying to differentiate between your practical "must-haves" and your emotional "would-love-to-haves."
It's easy to get seduced by the tantalizing features of a home, overlooking the forest because you're blinded by all of the bright, shiny, distracting trees. The most important question to ask yourself when setting out on your new house hunt is: "What specific lifestyle do I want to enjoy right now?"
Rather than focusing on a prospective home's size and amenities, drill down into your own unique temperament and place in life to discover which of the many options will contribute most to a fulfilling daily existence. Here are a few scenarios to help prime your new home search and refine your home-buying wish list. Just because you grew up in the suburbs and your family still lives there, doesn't mean it's right for you. If you work in an urban area, you could spend hours commuting every day and all weekend trying to stay on top of chores.
Dreams vs. practicality
Are you envisioning a secluded country cottage miles away from the nearest small town? Maybe a little fixer upper you can transform into your dream castle? The privacy factor can be a double-edged sword. Qualified home repair and maintenance help is very hard to find in remote areas, and you are totally at the pricing and scheduling whims of the limited help you may find. Provincial privacy sounds charming but having to drive 30 minutes for gas or groceries could get tiresome very fast.
Bail on the bells and whistles?
Do you really need a refrigerator with a built-in camera that can order your groceries? Or Is it necessary to have a dishwasher with a control panel that looks like the cockpit of an F18 when you push "normal wash" 99 percent of the time? Maybe your idea of entertaining streaming Netflix while sharing the couch with your cats? If that's the case, be honest with what you really want, need and are going to use.
Get serious about space
Is a two-car garage on your new home wish list? What if you and your partner could get by just as well with a spacious carport set beside a mature rose and organic vegetable garden all ready for your enjoyment? And does your family of four really need that spare guest bedroom when you never have overnight guests? Would a natural wood deck with a spectacular gas grill and a 10-person hot tub get far more use?
Downsize to the city
If you're empty nesters or childless by choice, swapping your large, suburban home that requires weekly cleaning and constant upkeep for a modern condo or townhouse could revolutionize your lifestyle. Explore 55+ subdivisions or gated communities that offer amenities and recreational activities, all within a brisk walk or bike ride from your front door. With the association handling all of the yard work and amenity maintenance, you spend your time pursuing far more fulfilling projects.
When you're done, consolidate your discoveries into one comprehensive sentence that describes the features of your next house. This gives your broker something concrete to search with and gets you miles closer to your dream home.
Published February 12, 2016
RELATED TOPICS
Vacation or backyard makeover: Which will your family choose?
Fast credit fixes – drive up that score
Common home-buying mistakes and how to avoid them
What affects mortgage interest rates?
Can you finally quit renting in 2016?