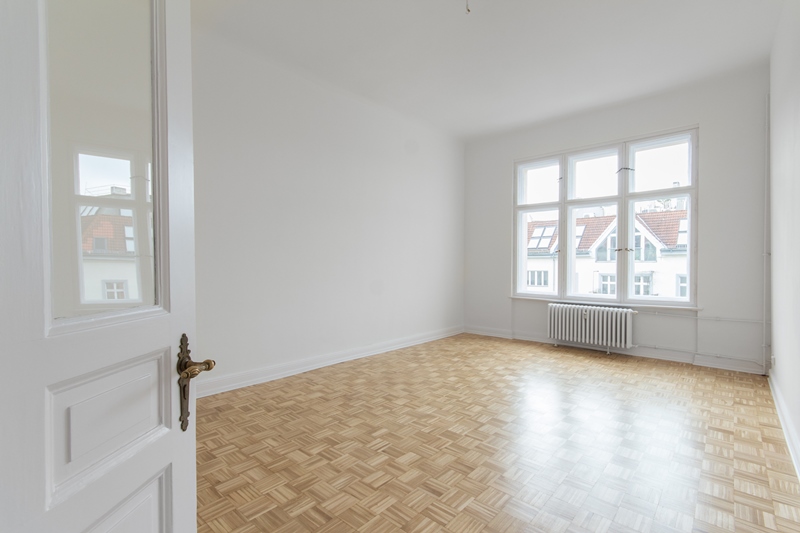 Are you a young, enterprising Millennial who believes in the importance of getting into the housing market as early as possible, though you are nowhere near the point of getting married or having children? Or maybe those things aren't in your personal life plan at all. Perhaps you want to consider buying but the thought of committing to mortgage payments that will come every month for the next 30 years is terrifying. If you're already living with roommates, why not make that arrangement work for you financially? You can see a breakdown of payments and savings on our rent vs buy calculator.
Getting into your first home with the intention of renting the extra rooms can alleviate many concerns of a first-time homebuyer, particularly if you are single and living with roommates anyway. Even if you are a couple but not married to the idea of living on your own, you can get into the market now with a little landlord savvy.
For information about how you can buy a home, speak to a loanDepot licensed loan officer at now,
Who is buying to rent?
Millennials pooling their resources to get into a house and then renting rooms is the first group that tends to come to mind but that likely isn't the only generation that might consider "buying to rent." As the Baby Boomers age, senior living options continue to grow in price. They too, might realize the value of co-habiting with peers for far less than senior apartment communities tend to run. Services like Easyroomate.com can other social apps can alleviate much of the stress of finding viable roommates and renting rooms.
Pros and cons for renting a room in your home
Other than the obvious advantage of extra income and the disadvantage of losing privacy, here are a couple other things to consider when renting out a room or rooms in your home:
Advantage: Housesitting ─ While you're gone, there will be someone to look after your property and perhaps plants and pets, if you so choose. That should provide some peace of mind when you're out of town.
Disadvantage: Possibility of a bad tenant – Just because someone looks good on paper does not mean they'll be a great boarder. They might be sloppy or loud or have annoying habits. Spell out house rules clearly and sign an agreement. Be specific with consequences if someone doesn't hold up their end of the bargain.
If you want short-term only
Renting your room or rooms on Airbnb for short periods of time has also proven a great source of additional income for many, especially if you live in an area that has some type of travel or vacation draw. You can charge almost the equivalent of monthly income for a week and then have your privacy the rest of the time.
Funding your new home
When purchasing a new home, you'll have to get financing. Young homeowners may want to take a look at FHA loans for initial loans. Later, they may want to consider a home equity loan to invest in a second home.
FHA Loans: FHA loans benefit those who would like to purchase a home but don't have much of a down payment. It's a fixed-rate loan that is often great for first time home buyers since as much as 97% of the home can be financed.
Home Equity Loans: Some consumers continue the "buy to rent" concept by using the equity from their first home to purchase a second home. When your credit score is good and you can use your first property (primary residence) as collateral, you can then apply for a home equity loan. Purchasing a second home with a home equity loan is likely to be less expensive and quicker than using a traditional mortgage loan.
Lucrative markets for room renting
Locations in high-rent areas like Silicon Valley or college towns are great choices when considering buy-to-rent homes. These markets also attract a lot of young people who might be in the area for limited periods of time, so it's not prudent for them to get their own place. Also, the affluent markets frequently draw new employees from all over the world and they have to start work as soon as they move. Renting a room is a great transitional option for people relocating to a new market.
Prospective homeowners want a home that will yield a great monthly rental income, in an area that is highly sought out. Taking on a mortgage is a big step in life. Knowing that you'll have extra income to make that mortgage is peace of mind. Purchasing the right home in the right location with the buy-to-rent strategy can give you just that. Speak to a licensed loan officer at loanDepot for more information.
Published April 5, 2016
RELATED TOPICS
Don't be fooled by these home-buying myths
Home Loan 101: The most important purchase you'll ever make
Live and work: Will mixed-use housing make a comeback
Flippers are back: How does it affect the market?
Should you invest your equity in a second home?