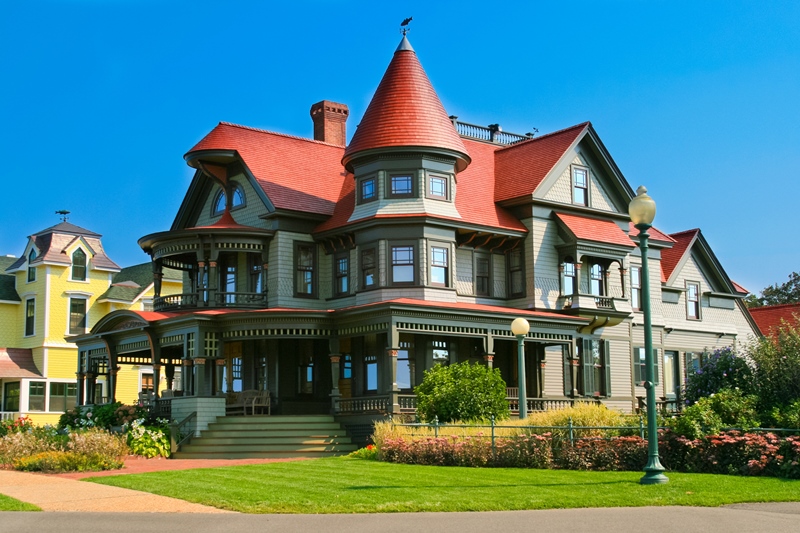 There's something about the artisan style and craftsmanship of an older home that elicits a certain passion in owners and aspiring buyers. Historic homes, even those that have endured hard times, frequently maintain their stately charm and durability, no matter how many years they've weathered. This is one of the reasons why so many historic homes still exist today, and haven't lost their appeal.
But the decision to buy a historic home still involves whether or not you're making a good investment. Just as important as determining whether a home meets your family's needs and lifestyle is the decision about if it provides a positive return on investment, given the cost of maintenance and potential restoration.
Finding out which purchase program fits your individual needs through loanDepot can be the first step in your decision-making process.
Advantages of buying a historic home
Historic homes are often in high demand in regions throughout the U.S., and they frequently sell faster than other homes in the same neighborhood. They also often close at higher sale prices as a result of their historical value. Not surprising, these houses have a low turnover rate, even with high market demand and increased sales price. Listings for historic homes don't happen every day, so when one becomes available, you can be sure there is no shortage of buyers.
As the owner of a piece of history, you have a chance to share the background of the home and its place in your city with buyers, who will ideally accept the responsibility of ownership as a privilege. Most historic homes do qualify for some tax benefits or rehabilitation grants, adding more value to the investment and offsetting the costs of owning and maintaining the property.
Disadvantages of buying a historic home
Property values for historic homes are often protected lawfully by restricting the real estate development in the area. This same enforcement usually covers the guidelines for homeowner's alterations to the home because of its historic worth. If your dream list for your house includes expansions or remodeling projects, it may be advisable to purchase a non-historic home in a nearby neighborhood. For instance, there can be many homes in a certain region that are the same age and architectural style of a historic home you like, but they have not received official designation by the city or local government. This also means you probably won't get tax credits and other preservation incentives but you also aren't held to the strict rules that come with a "historic home" designation either.
Homeowners insurance might be higher on historic homes because of their size and age and because their architectural features can be difficult to replace. Districts with preservation or restoration priorities have higher property taxes compared to neighboring communities. Again, this is a cost you can avoid by purchasing a home with similar features outside the historical preservation area.
Bottom line on purchasing a historic home
Ultimately, the final decision comes down to determining the property's lifestyle value and investment value, and acknowledging what it's going to take to make this historic residence your home. Like all real estate purchases, there are resale factors for historic homes so if you're thinking about buying here are some steps you should take:
Schedule a home inspection with a historic service.
Review the historic home guidelines imposed by the local and state regulators.
Damaged areas in need of repair may be restricted to using only original building materials.
Get tests performed to ensure the home meets all safety and health regulations, including structure, lead paint and asbestos.
Whichever direction you decide to go, a purchase loan from loanDepot can put you on the path to pursuing the perfect property. Call and speak to a licensed lending officer to learn about your options.