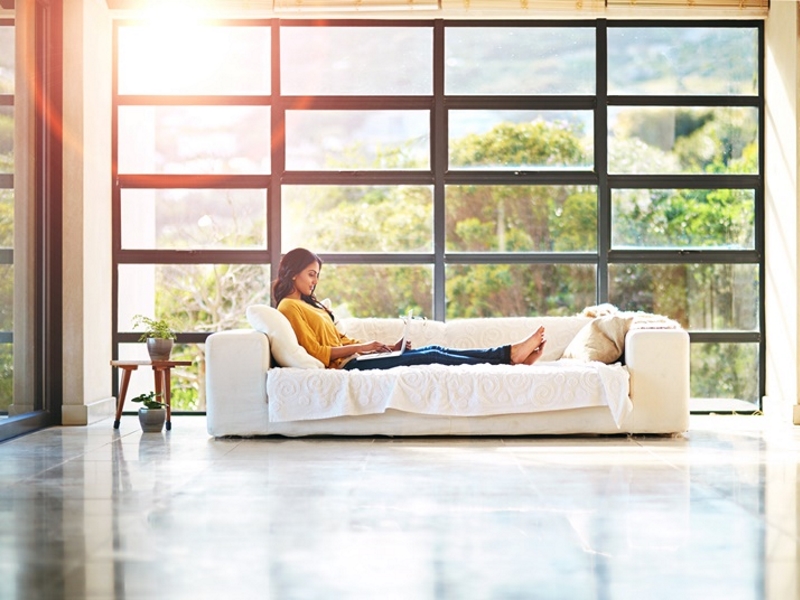 Twentysomethings are increasingly buying first homes. According to the National Association of Realtors (NAR), Millennials represented the largest share of home purchasers last year, at 35 percent, with 67 percent of Millennials being first-time homebuyers. Though the oldest Millennials have now reached their mid-30s, the largest segment of the generation is still in their 20s. Getting married, starting a family and buying a home is known to be the more traditional "life-path timeline," but it doesn't have to be. Purchasing a home when you're still young and single can be a sound financial move.
Young buyers, who recognize the advantages of investing in real estate before they've taken on large rents or accumulate significant credit card debt, can reap major benefits. These include offsetting costs of the home loan payment by renting rooms and having a first home from which to "trade up" sooner rather than later in life. And many may qualify earlier than they think. Talk to a licensed loan officer at loanDepot to discuss your home purchase options.
In addition to lining up the right financing, there are more steps you can take to complete a home purchase in your 20s with the savvy of an experienced buyer. But before buying, consider these five helpful tips:
How much can you afford?

Set a budget for your new home by using a

mortgage calculator

to help identify the types of financing you currently qualify for. You'll be asked to enter your annual income, the purchase price of a potential home, how much you intend to put down, and the term of the loan in years. Then, you'll get a breakdown of a monthly mortgage payment, including costs for homeowners insurance, private mortgage insurance (PMI) and property taxes.

How much can you put down?

Typically, a home purchase requires a 20 percent down payment. However, FHA loans allow buyers to purchase homes with as little as 3 percent down. With this option, a single-family house that costs $242,200 would require a down payment of just $7,266. A down payment lower than 20 percent requires paying PMI, which is about 0.5 percent to 1 percent of the entire loan amount on an annual basis. However, the loan can be refinanced down the road in order to remove most of the PMI. Also, if you're an active-duty service member or veteran, you can sidestep a down payment completely by taking out a

VA loan

.

Location, location, location. NAR recently analyzed employment gains, population trends, income level and housing conditions across the country to identify the best housing markets for Millennial buyers.

These top purchase markets, driven by factors such as a robust job market, low cost of living and fun nightlife, include Austin, Texas; Charleston, South Carolina; Denver, Colorado; and Minneapolis, Minnesota. If you plan to rent out part or all of the home you buy, selecting one in a neighborhood that appeals to Millennials could give you more bang for your investment dollars.

Consider long-term plans.

Do you plan to spend the next five to 10 years developing your career? Or, is starting a family a top priority? Making a road map of your goals for the next several years will help determine what will fit your needs now. Keep in mind, life doesn't always work out the way you plan, and there's no reason why you can't sell a one- or two-bedroom condo for a house in the suburbs down the line. In fact, you'll likely have a bigger down payment when it's time. Or, rent out your first home and use the income to help pay the mortgage on the second.

Do your due diligence. New homebuyers can get caught up in the thrill of buying a property that they overlook some important considerations. For example, it's important not to dismiss concerns that were raised during the home inspection. These issues should be addressed prior to closing to ensure that, as a new homeowner, you're not hit with added costs of outstanding maintenance issues early on. In addition, buyers should inquire about any applicable association dues, as well as utility bills from the existing owners over the past several months, in order to get a holistic view of the financial obligations that will come with their new purchase.
Also remember, you don't have to do it alone. You can buy a home with a friend, family member or romantic partner without being married. Free yourself from traditional thinking and set a path to a strong financial future. To take the first steps on the journey toward homeownership, speak with a loanDepot licensed loan officer today.