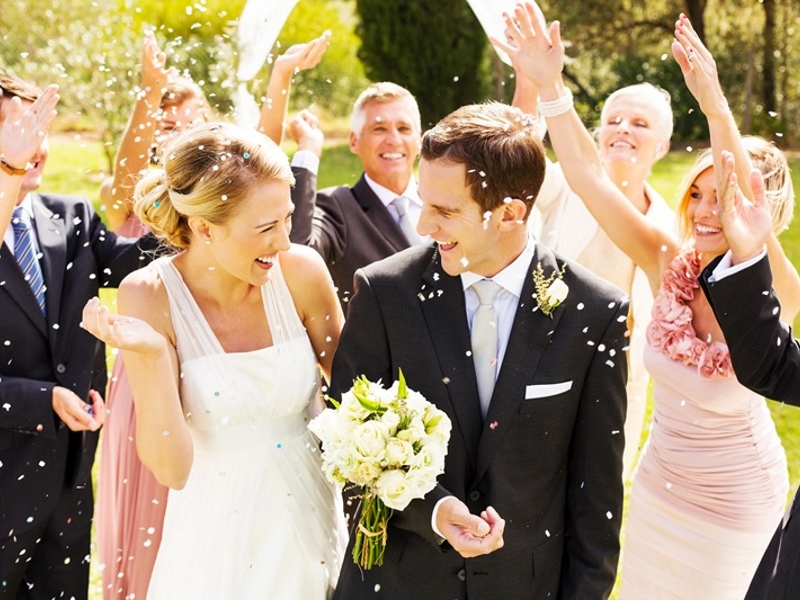 Maybe you're just out of college or perhaps you're getting married? Nowadays, there are gift ideas more crucial than briefcases and blenders when embarking on a new life. The king of your possessions? Cash.
Whether it's funding the down payment on a home loan or closing costs, access to cash is necessary to turn housing dreams into reality.
As we all know, college is exorbitant. How to pay for it and still afford a home? Many young adults have found an enterprising way to raise money for this important investment: crowdfunding. It's reached the point where even many wedding gift registries let people donate to home expenses as opposed to a dining set or grill.
A licensed loan officer at loanDepot can help you find the best home loan options. Call (888) 983-3240 for more information.
A new approach for soon-to-be newlyweds
Receiving money-bulging envelopes remains a time-honored staple of many weddings. Now there's this option for couples: setting up a down-payment registry, making it easy to convey housing wishes to everyone from the best man to best mom. The concept that started as a way to fund creative endeavors has evolved into raising money for other large expenses such as honeymoons. Wedding registries have tuned in to the trend.
Other than love and marriage
For those not tying the knot, websites offer real estate financing crowdfunding services that can make it easy to set up a cash registry and communicate to friends and family that you have a real estate goal. The occasion can be a birthday or graduation.
Before creating the account, click through FAQs to make sure you grasp the cost. Most companies charge around 3 percent.
Be prepared
As a recipient of the funds, you probably won't need to sweat tax issues. Federal tax law allows any individual to gift $14,000 a year to anyone without incurring a tax bill or require special tax records. That said, if you intend to crowdfund a home down payment ─ or part of a down payment ─ the lender may call for a written documentation that these funds are indeed a gift (and not a loan.)
Also, get on top of home loan issues before submitting an application. Lenders regularly warn against making large deposits into accounts during the loan process. This can be seen as a red flag and could jar loan. If you choose to crowdfund a down payment, complete the process well before filling out the initial application so it's clear the funds belong to you.
A loanDepot licensed loan officer can explain the ins and outs of down payment gifts when applying for a home loan and help you nail down the best loan deal. Call (888) 983-3240 for more information.
Published March 30, 2017
RELATED TOPICS
Creative ways to compile your down payment
Buying in your 20s ─ it's not too early
Find the ideal home for your current life stage
Features of a great neighborhood
What it would really cost to live in a TV home