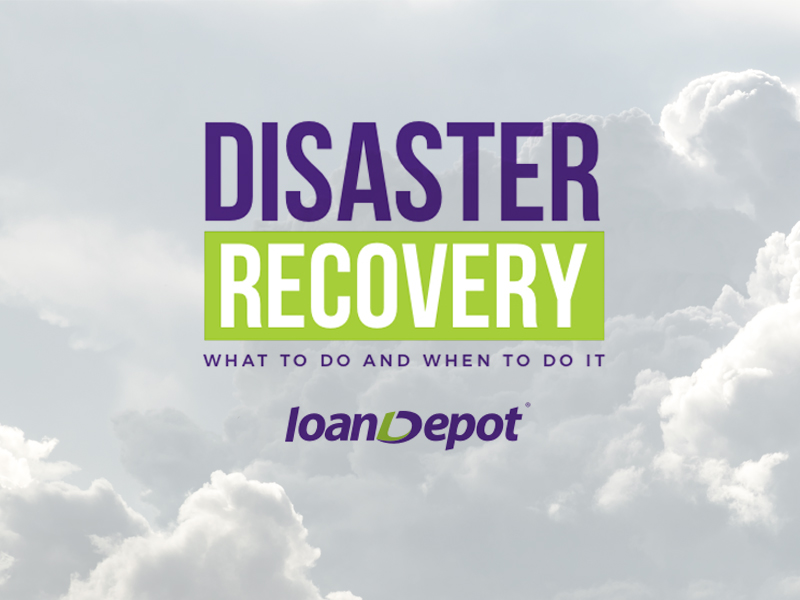 Disaster Relief: It's not a topic you're likely to be very familiar with – until a natural disaster strikes. At loanDepot, we stand with all of our homeowners who are dealing with new and potential realities regarding their homes and properties.
And, we're here to help.
Please click to download our Disaster Relief Quick Tips. Filled with "What to do's" following a natural disaster, we'll walk you through what you need to do to get your life back to a "new normal" as you clean up and recover from a natural disaster.
To apply for disaster assistance (FEMA), visit disasterassistance.gov or call 800-621-3362.