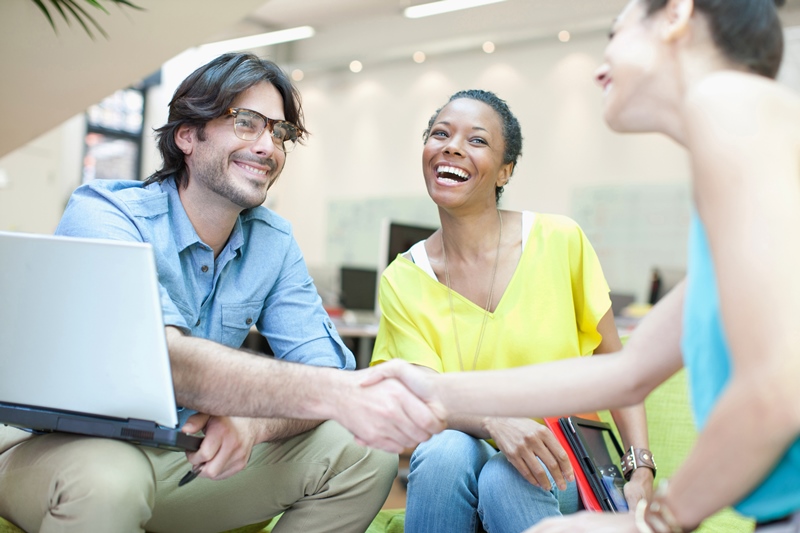 It's a great time to buy a home. Interest rates are at record lows, and low down-payment programs are helping first-time buyers get into the market. Rising equity is helping repeat buyers trade up. On the downside, low inventories are limiting options for buyers.
The law of supply and demand shows that when homes are affordable and inventory is low, buyers will have significant competition for homes in their desired area and at their target price point. These factors frequently result in bidding wars among buyers, building stress and uncertainty. What does a potential homeowner do? Enter combat with a strategy.
A licensed loan officer from loanDepot can help you get preapproved so you know exactly what you can afford to offer when you enter competition.
1. Know the home's worth.
By far the most important aspect of winning a bidding war is landing the home you desire at the right price. Of course, the only way to know the true value of a home is by an appraisal, which a lender will order as part of the loan process. Yet that doesn't help you before you bid on the property. To grasp the home's worth, research similar homes in the area, talk to your real estate professional and have your lender run comps. Now you're ready for battle.
2. Limit stipulations.
In some cases, sellers will take the easier option, not just the most lucrative offer. If you have a long list of stipulations for the seller to meet, he or she is likely to turn to another bid without such requirements. Message: Don't make it complicated.
Be as flexible as possible when it comes to sale terms, escrow, closing dates and inspections.
3. Offer to handle the repairs.
Most sellers are ready to get out of their home. They do not want to spend any more money on it. If the home needs repairs, offer to do the work yourself, even if the seller has to foot the bill for those costs. If the sellers can manage the repairs, give them three to seven days to get the work done. This reduces some of the pressure and makes your offer stand out.
4. Be ready with your financing.
You will not win a bidding war if you don't have the money to buy the home right now. In a hot market where homes don't remain on the market for 30 days, sellers want a buyer who is ready to go. Ensure you:
Are preapproved for a loan.
Handled all necessary finance matters.
Discussed loan options with your lender in advance of placing that offer.
Now you're ready to move fast.
5. Know when to walk away.
If you've ever bid on an obscure item on eBay only to find yourself carried away because you just want to win, even when the value of the item is well out of reach, you can see the problem here. Ensure you know when the home is no longer worth what you are bidding. Let your real estate agent help you gauge that as well. Sometimes, pulling away from one home opens the door for new opportunities that are far better.
Being a strategic bidder is important. Also crucial is making the right decision for yourself and your budget. Bidding wars can be difficult, but keeping a logical, confident stance can make the difference. Contact a loanDepot licensed lending officer to determine what you can offer and get preapproved for a loan.
Published September 29, 2016
RELATED TOPICS
Components of your credit score
Home upgrades that deliver a solid return
Homebuying checklist: 6 must-dos before buying
Buying a historic home - is it worth it?
DIY with care: 5 times it might be best to hire a pro