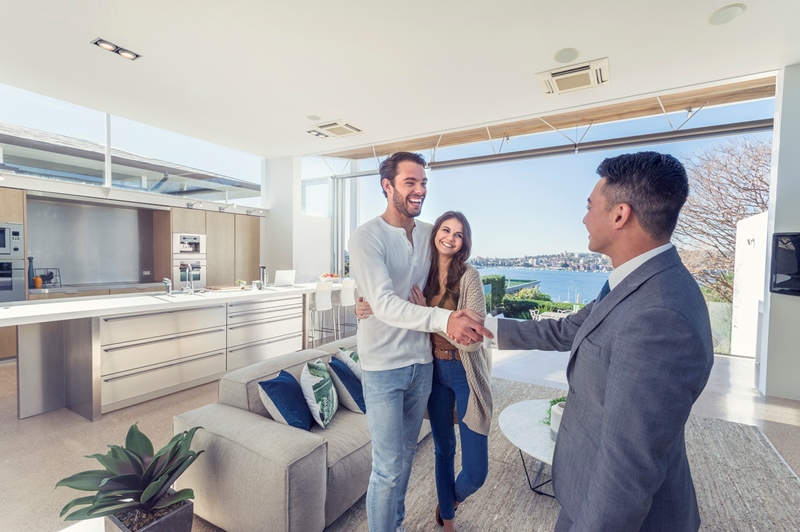 Because obtaining a home loan represents such a critical component early in the homebuying process, we often forget it's also important to focus on lending as it pertains to the latter half of buying and taking ownership of a home.
It makes sense. You and your homebuying team worked hard to secure your new purchase, and once the loan is set in motion, you're thinking more about calling the movers than focusing on the final stages of that loan. However, in many respects the final stages of the lending process, and what happens afterward, are crucial.
The licensed loan officers at loanDepot can answer any questions during the purchasing process so you can stay on track and not miss any important deadlines.
Let's examine what happens:
Opening escrow. Once you and the seller accept the terms of sale, final steps must occur before the borrowed funds are transferred to the seller. First off, an escrow company will establish an account that will retain all the funds until the participants are fully satisfied, the property is fully vetted and the real estate transaction is 100 percent complete.
Title. Before the property's title is transferred, the title company issues title commitment and reviews the property and its history to make sure the home has no undiscovered issues in terms of liens, lawsuits or unpaid property taxes. Once the title company is satisfied, it will begin the transfer of title.
Closing escrow and the transaction. In the final paperwork stages of the process, you will meet with a notary public for a lengthy session of signing all the loan and property documents. Depending on your state, the process can be done in different ways. Once all those documents are signed, notarized and the deed is filed, you can take possession of the property and will begin your monthly home loan payments.
An ongoing relationship. Even when you've moved into your home and start unpacking, that's not the end of the process. If anything, what you'll quickly learn is that financing your home is ongoing. For starters, new lending options, lower rates or new financial realities might lead you to refinance your home. Or you might decide to finance an addition or some other upgrade. Home financing is a powerful tool you can access for various reasons throughout your life.
This is why it's important to maintain a relationship with your loan consultant. The person who helped you finance your initial home purchase can just as easily provide you with expert advice on how to make smart financial decisions regarding the future of your home loan. Make sure to connect your loanDepot licensed loan officer on a regular basis, or subscribe to his or her emails so you can stay in the loop regarding new mortgage developments and options. You'll likely find that the end of your loan is just the beginning!
Published Dec. 5, 2016
RELATED TOPICS
8 things to know about a home before buying
Meet your team of homebuying professionals
The phases of home loan approval
Don't blow your bid - 5 tips to getting the home
Housing inventories are down: How do you compete?