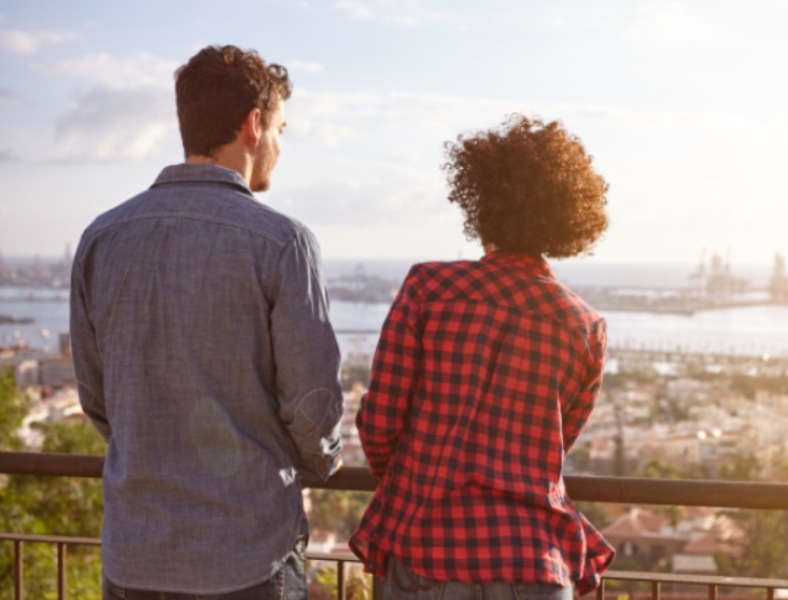 Your life is forever changing. You may find yourself moving for your first professional job one day and married with children a few years later. With each new stage comes evaluation: Are your living arrangements reflecting your wants and needs? Perhaps it's time to increase living area to accommodate a growing family or cut back on space when the kids leave the nest.
No matter your life path, loanDepot has the financing options to help pave the way so you can settle into the place and property that best fits your needs. Speak to a licensed loan officer to find out more.
Here are tips on how to search for a home at different life stages. Keep in mind, these are general terms. Your path may take you in a drastically different direction. The key is to identify what works for you and seek out the areas and living conditions where you feel most at home.
Single professionals: entertainment and cultural locations
As we know from many a TV sitcom, for 20-somethings, friends can become like family as they navigate career and dating in glamorous big cities. They dine at trendy restaurants while seeking their elusive perfect match. But as we all know, TV is not reality. Unless you're best friends with an heiress, you will not be living like the "Friends" gang on an entry-level salary, no matter what your industry.
Even so, you may still want close proximity to work and a diverse area in which to enjoy a satisfying social life. Consider cultural and urban centers such as Charlotte, North Carolina, and New Orleans. If privacy isn't a top priority, band together to afford a larger space and, if you can afford it, don't be afraid to buy when you're young and single. You can rent rooms to help with the house payment and set yourself on a path to owning real estate early in the game.
Married and starting a family: room and functionality
Once you've decided to settle down and have children, priorities change. Space, safety and schools push their way to the top of your needs list. Just a few short years ago, the city streets may have been your playground; now you're thinking about actual playgrounds. Proximity to grocery stores takes precedence over dining at the hottest new restaurants. Other priorities might include number of bedrooms, storage space, backyard size and quality education. If you can't find an existing house that has all of these things, consider one that can be renovated. This will likely be the place where you live out your longest life phase, so make sure it's adaptable and suits your needs.
Empty nesters: less space required
The time inevitably comes when your kids grow up and move on. That's when many parents seek to downsize their homes to save on maintenance and expenses. If it suits you to remain in your home to accommodate visiting grandchildren, great. If you prefer fewer rooms to keep clean and less yard to keep up, you may decide to downsize. Maybe warmer climates are calling your name or you need to move closer to family that has relocated. That could be your chance to find a smaller space.
At this life phase, you may look for a more modest home in a dream destination, such as a mountain cabin, beach bungalow or a house by the lake. Leaning toward minimalistic could fit perfectly with plans to travel more. Take into consideration your finances and wealth-management plans for retirement, with an eye on building more equity.
Retirees: convenience and independence
As many retirement communities suggest, people in their golden years enjoy modern conveniences, organized activities and social opportunity. Walkability is also a major plus, allowing for more exercise and less driving, as certain medical issues arise. One thing experts agree on is that planning is key when making these decisions. Carefully evaluate your finances, lowered income, personal preferences and medical history – and visit where you want to live before making the decision. Other things to consider include transportation, quality medical care, activities and entertainment.
Getting a home that fits into your life stage requires careful research and having the right financial plan in place. A purchase loan from loanDepot can be the first step in realizing your homeownership dreams for your current and future lifestyles. Call a licensed loan officer for more information.
Published Dec. 13, 2016
RELATED TOPICS
8 things to know about a home before buying
6 easy ways to revive an outdated living area
Best renovations for aging in place
Town homes on rise in property purchase arena
Final stages of the lending process