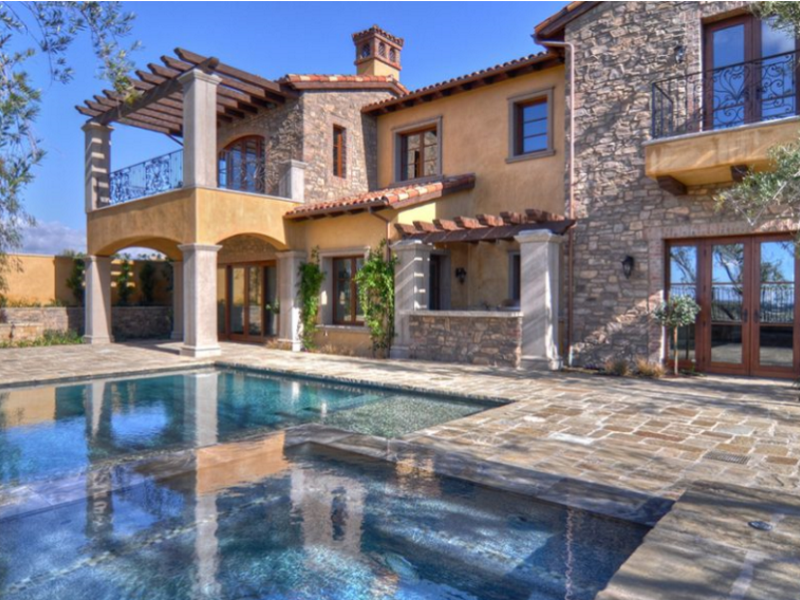 When a mortgage exceeds the maximum conforming limits set by Fannie Mae and Freddie Mac, it's considered a "jumbo" loan. The limits vary county by country, throughout the United States, depending on the housing costs county to county. As of January 2017, the conforming limit for most markets was set at $424,100. However, many higher-priced counties have conforming limits up to $636,150.
Since government-sponsored entities such as Fannie Mae and Freddie Mac only purchase conforming loans, Jumbo loans are only sold to investors on the private market, which increases the overall cost to borrowers.
For more detailed information regarding home-purchase loans of any size, get in touch with a loanDepot licensed loan officer today.
Jumbo loans differ from standard conventional loans in a number of ways worth noting:
Borrowers typically must have higher credit scores in order to qualify for a jumbo loan, which requires a minimum credit score of 700

─

as opposed to a conventional loan that usually requires a credit score of at least 620.

When refinancing,

sufficient equity in the home is required

. Jumbo loans often require a minimum of 20-percent equity in the home, although there are some loans available up to 90 percent. A loanDepot licensed loan officer can give you more information about required equity amounts and how to qualify.

Borrowers of Jumbo loans need to have more financial reserves (e.g., checking, savings, etc.) at their disposal than do borrowers of other types of loans. This reserves requirement is essentially how much money is in the borrower's bank account after closing their loan. It's not uncommon for a lender to require that a borrower have six months of reserves on the bank to qualify for a jumbo loan on a primary residence

─

and 12 months of reserves for a secondary residence.
Jumbo loans
are considered higher-risk to a lender than are traditional mortgage loans because the loan is a larger-than-average sum. This is one reason interest rates for jumbo loans are usually higher than conforming loans. The approval process for a jumbo loan is generally more rigorous, too, with the stringent credit, income and reserve requirements.
Thinking about a jumbo loan? Consider these final tips:
If you don't qualify due to your credit scores but have cash on hand, consider making a larger down payment to bring your borrowing needs down to conventional loan amounts.

Shop around; requirements vary by lender. If one lender turns you down, keep looking and talking to others.
A loanDepot licensed loan officer can answer all the questions you might have about your home purchase options. Call today.