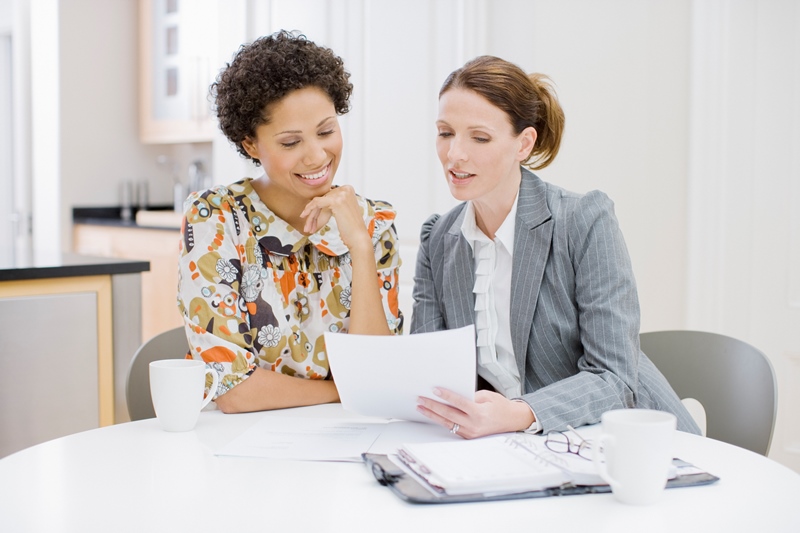 If you're wondering what some of the mortgage acronyms and terms you hear mean, you're not alone. We've created this short list of most commonly used terms to help you with your home loan research:
Adjustable rate mortgage (ARM): This is a loan with an interest rate that can fluctuate. The initial rate for an ARM is typically less than for a fixed rate mortgage. That initial rate will not change for a specified period - as short as one year and as long as a decade. After this time frame, the interest rate will adjust periodically - typically once a year - in line with market rates.
Annual percentage rate (APR): The APR is the all-in cost to borrow money to buy or refinance a home. The APR includes the basic interest rate you pay, along with other costs to obtain a home loan. The APR for an adjustable rate mortgage is based only on the original rate and does not reflect the maximum interest rate you may pay over the life of the loan.
Appraisal: Before a mortgage is approved, the lender needs to confirm the value of the property. Most lenders, protecting their investment, won't give a mortgage for more than the market value of the home. Your lender will hire an appraiser to conduct this evaluation. You will pay for the appraisal; the typical fee is $300-$400 or more.
Closing: This is the formal process where you sign the final documents, making the home loan a done deal. A few days before your closing appointment, you will be sent a closing disclosure document that details all the terms of your deal, including the cash required to close the agreement.
Conforming mortgage. This is a loan that meets rules laid out by Fannie Mae and Freddie Mac. The maximum loan value is typically $647,200 for a single-family home, though it can be as much as $970,800 in certain high-cost areas. Loans above the conforming limit are called jumbo mortgages. Conforming loans typically charge a lower interest rate than jumbos. A conforming loan must also follow other rules set by the investors – in this case the Government-Sponsored Enterprise, or GSEs. – such as debt-to-income limits.
Debt-to-income ratio (DTI): To qualify for a home loan, lenders will insist the monthly cost of the mortgage and other major financial obligations (such as car payments and student loans) don't take up too much of your total pretax monthly income. As a general rule, your DTI has to be no more than 43 percent, though it can range as high as 50 percent depending on your specific financial situation, the type of loan and lender.
Down payment: This is the amount of cash you put toward the purchase price of a home. A down payment of 20 percent (with the mortgage covering the other 80 percent) puts you in line for the best loan terms. Some home loans require low down payments of just 3 percent.
Equity: This is the amount of a home's market value that exceeds the mortgage balance. Example: If a home is worth $250,000 and the mortgage balance is $150,000, you have $100,000 in home equity. That means you have 40 percent equity: $100,000 is 40 percent of $250,000. (Learn more about home equity loans.)
Federal National Mortgage Association (FNMA, Fannie Mae): This is a government-sponsored enterprise (GSE) that provides the financing to lenders, helping them offer mortgages to individual borrowers. A conforming loan. follows Fannie Mae or Freddie Mac guidelines.
Federal Home Loan Mortgage Corporation (FHLMC, Freddie Mac): Another GSE, this one provides financing to lenders that lets them offer mortgages to individual borrowers. A conforming loan follows Freddie Mac or Fannie Mae guidelines.