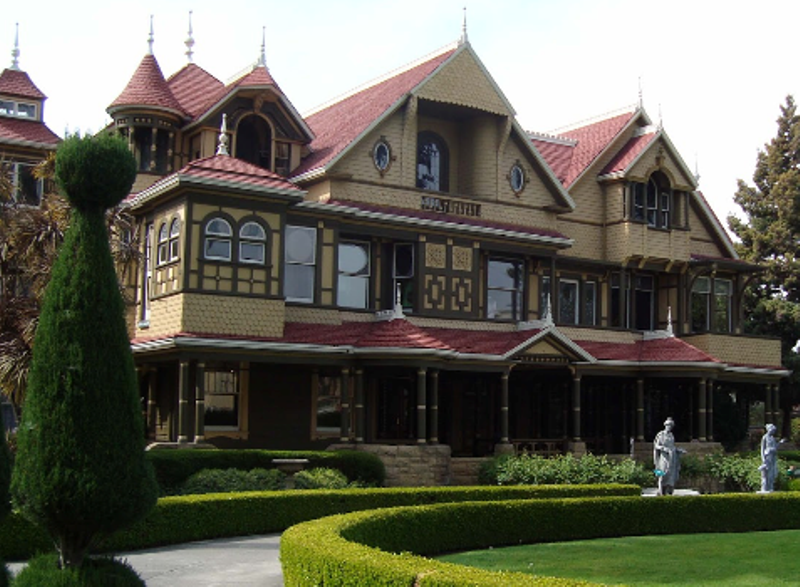 Creepy dwellings aren't limited to the settings of horror movies. Many "real-life" examples are lurking on various avenues and cul-de-sacs around the United States. From paranormal activity to eerie atmospheres, these destinations have been known to spook and scare ­– and some have even hit the market.
Here are some homes and hotels where you can walk among spirits, or in some cases, take up permanent residence with them.
When you're ready to get a (non-scary) home of your own, fear not. A loanDepot Licensed Lending Officer can guide you through the homebuying process every step of the way. Call today for more information.
The Haunted Hill House
This five-bedroom home in Mineral Wells, Texas, with an asking price of $99,900, allegedly has paranormal activity. The house, built in 1890, was once used as a brothel, where it's believed multiple deaths occurred. The owner of the home, who didn't know the house was haunted until he moved in, says that items should not be removed from the house, as "spirits are attached to their belongings," according to Realtor.com.
Winchester Mystery House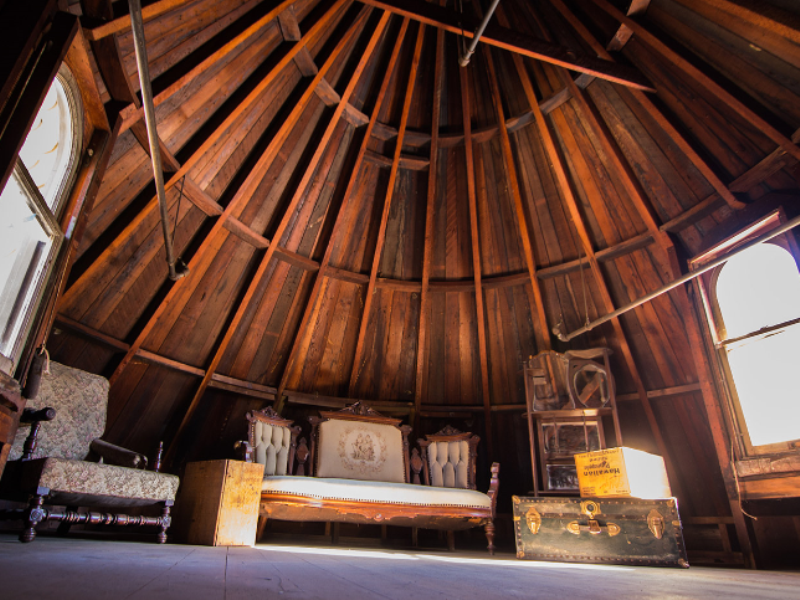 Since this spooky San Jose, Calif. home, with 160 rooms, was built in 1884, it has upheld a notorious reputation of being haunted by the ghosts of those killed with Winchester rifles. It was formerly the home of Sarah Winchester, the widow of gun magnate William Wirt Winchester. The home, which is now a popular tourist attraction, is on the National Register of Historic Places and has drawn more than 12 million visitors to explore its paranormal passageways.

The Stanley Hotel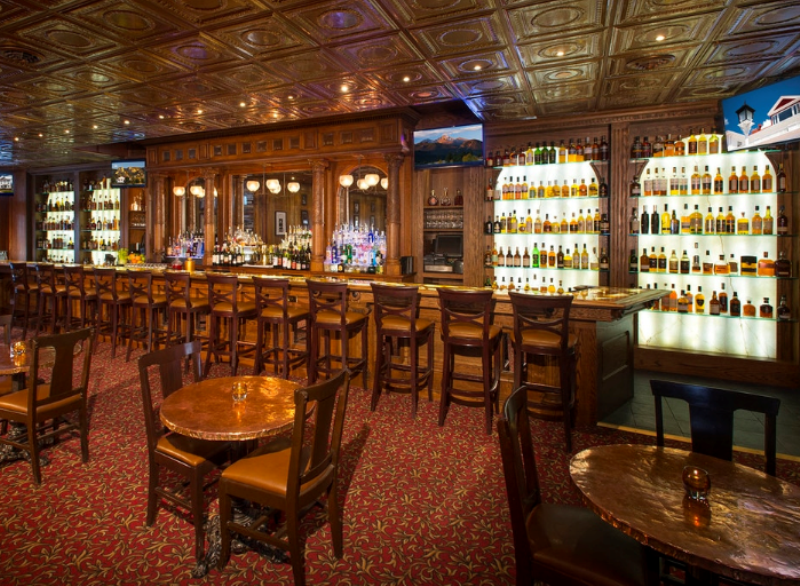 If you're looking to lodge in the hotel that inspired the setting for Stephen King's "The Shining," you'll want to head to the Stanley Hotel in Estes Park, Colorado. There, you can delight in a tour that'll lead you through the "active" phenomena and folklore of the hotel, which is more than 100 years old. Recently, "ghosts" were caught on camera when a visitor was on a "spirit tour," according to the Huffington Post.

The ghoulish home that's pending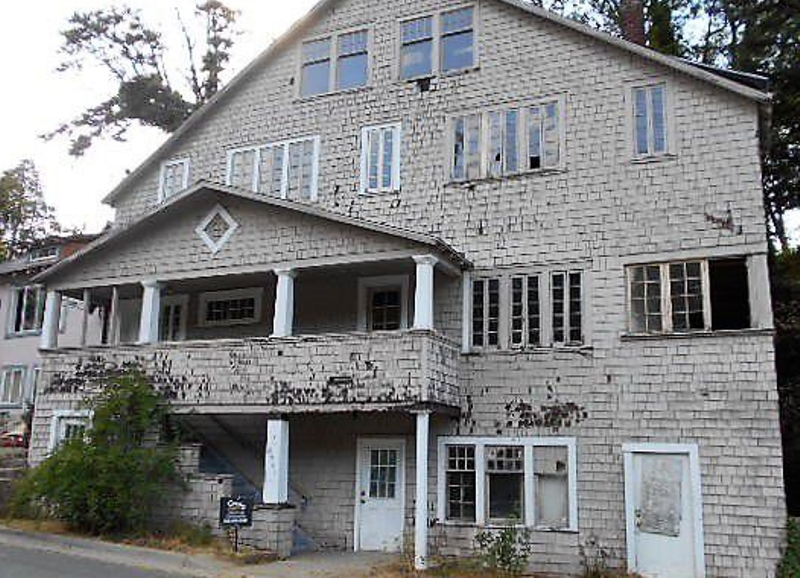 This house in Dunsmuir, Calif. has a very creepy backstory. It was built in 1912 with original Victorian architecture and held on-site funeral services that inspired the best-selling book, "The Mortician's Wife" by Maralee Lowder. There was a mortuary in the basement and rumors of skeletal remains that, well, remained, according to Realtor.com. The home plunged a spooky 88.88 percent in asking price, down to $100,000 ­– and now has a mysterious taker.

Queen Anne Hotel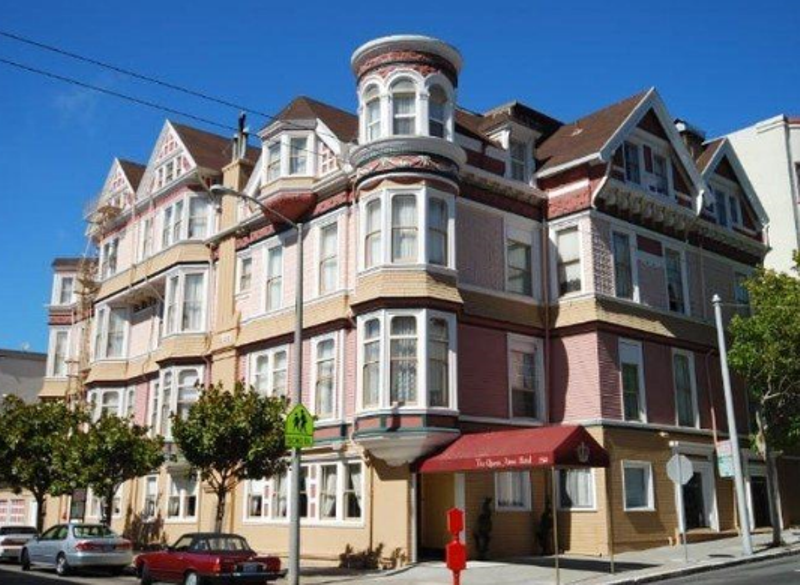 San Francisco's Queen Anne Hotel, which is an 1890 Victorian mansion, was once a girls finishing school, and the folklore suggests that the headmistress, Mary Lake, is still very much present – in spirit. The third and fourth floors of the hotel are known to be haunted, especially room 410, which was once Mary Lake's office.

The mansion with a 'haunted' water park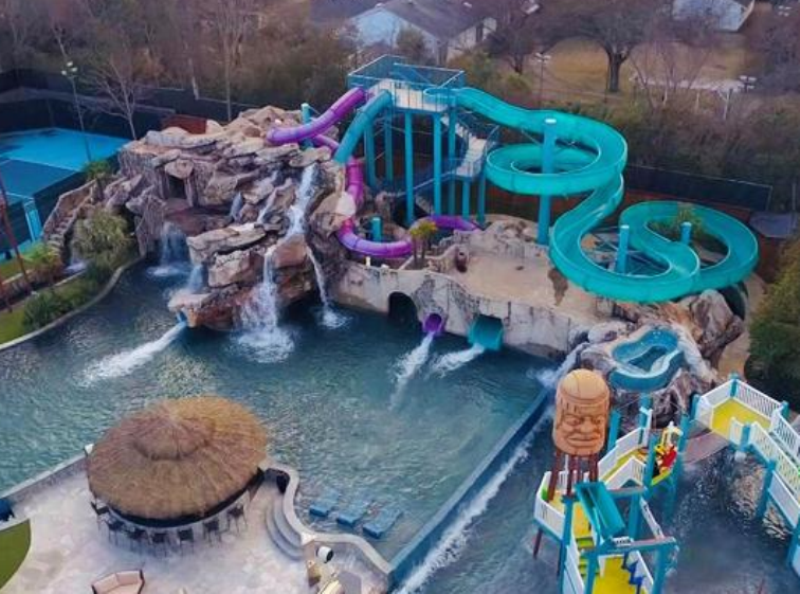 In Dallas, a $28 million estate includes two French-style mansions, a fun house that serves as a bowling alley, indoor basketball court and gaming room, as well as a nightclub for entertaining, and a gigantic water park that's "haunted." A winding lazy river flows through a creepy cave where visitors will hear screams echo off the sides of the cave and will be spooked by skeletons, bats and mummies. Never fear, they were designed that way. The cave creatures are animatronic and come to life once you float by. For a closer look, check here.
Indeed, there's no shortage of haunted homes, mansions and hotels to rummage through near Halloween or any other time of the year. If paranormal happenings give you a thrill, you might just want to make a visit. But for the rest of you, don't say we didn't warn you.
However, if you're ready to pursue your less-scary dreams of homeownership, speak to a loanDepot Licensed Lending Officer today.
Published Oct. 11, 2017
RELATED TOPICS
A field guide for first-time homebuyers
Seal in warmth this winter with new windows
Unique homes with unusual beginnings
Earn money for your down payment with gigs that bolster your budget