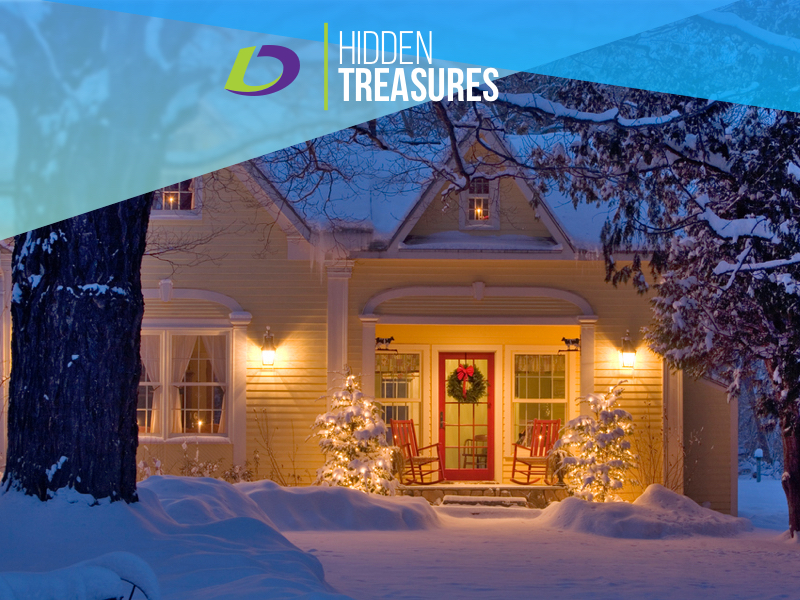 Imagine waking up to a view of a stunning mountain, breathing in the crisp air the instant you walk out the door, and having access to fresh powder all winter long and world-class hiking paths the remainder of the year. Majestic mountain towns dot the U.S., offering the perfect blend of charming whimsy and outdoor appeal. Are you feeling the call of a Rocky Mountain high?
Artists to outdoor enthusiasts, retirees to midlife transplants, if you're dreaming of living in a mountain town, you probably first think of famous locations like Aspen, Colorado; Park City, Utah; or Jackson Hole, Wyoming. Then you look at the cost of living and the median home prices, and those dreams instantly fizzle. For example, the median list price in Park City is a whopping $1.39 million, according to Realtor.com. Unfortunately, prices like that put mountain living out of reach for many people.
Luckily, you don't necessarily need deep pockets to enjoy the good life in the mountains. What you do need to do is a little research to find the hidden gems that offer all the appeal of mountain living without the associated costs. These five examples may be just what you're looking for to enjoy ski resort-style living on your terms. For additional assistance, reach out to a loanDepot Licensed Lending Officer to learn more about the best lending options to help you land your mountain escape.
Killington, Vermont
If your eyes are set on eastern horizons, look no further than Killington, Vermont. The "Beast of the East" has earned its rightful name, with six peaks that tout 4,241 feet of elevation and a 3,000-foot vertical drop. It is the largest ski area in the eastern U.S. and boasts the largest vertical drop in all of New England. Killington offers all the traditional charm of big ski towns without the extreme cost of living. In fact, the median-price home in the town of Killington is just $187,500, according to Realtor.com. Plus, the location is an easy drive to other outdoor riches you'll adore year-round.
If you prefer a low-maintenance living option, Killington listings for condos, town homes and co-ops are plentiful. Check out this four-bedroom, four-bath townhouse for just $189,000.
Kellogg, Idaho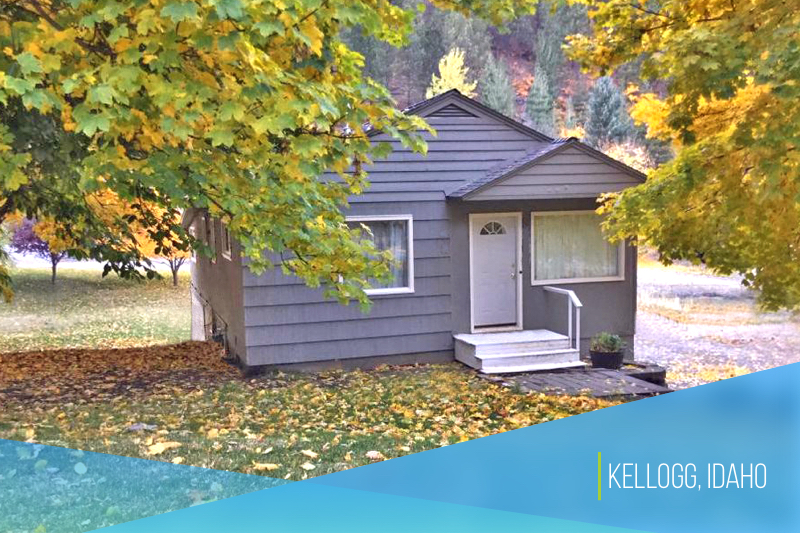 The quirky town of Kellogg, Idaho, has plenty of personality. If you want to become a local, you'll have Silver Mountain resort at your beck and call. This winter wonderland offers 1,600 acres of skiable terrain with a 2,200-foot vertical rise. Even during warm weather months, you'll love accessing North America's longest gondola ride – a 3.1-mile journey from Kellogg to the Silver Mountain House. The views are spectacular and the mountain biking is tremendous.
Realtor.com lists median home prices in Kellogg at only $99,000. Check out this new-construction two-bedroom, two-bath condo at the top floor of this full-service building for $152,500.
Brian Head, Utah
Utah is packed with recreational riches, but that doesn't mean you have to have a Park City budget to enjoy the best the state has to offer, especially when it comes to winter weather. Brian Head in Southern Utah gets a whopping 360 inches of snow annually. Covering over 650 acres, the resort has two connected mountains, Giant Steps and Navajo, offering 71 runs. During off-seasons, explore Zion National Park, Bryce National Park and Grand Staircase-Escalante National Monument, all within an hour's drive of home. Whether you run, hike, or bike, there's plenty to explore at any age.
If you want a small town to call home, Brian Head will make your heart happy. Median home prices are $109,500, notes Realtor.com. Ever dream of building? You can build your own ski chateau on this lovely 5 acres available for just $15,000.
Mohawk, Michigan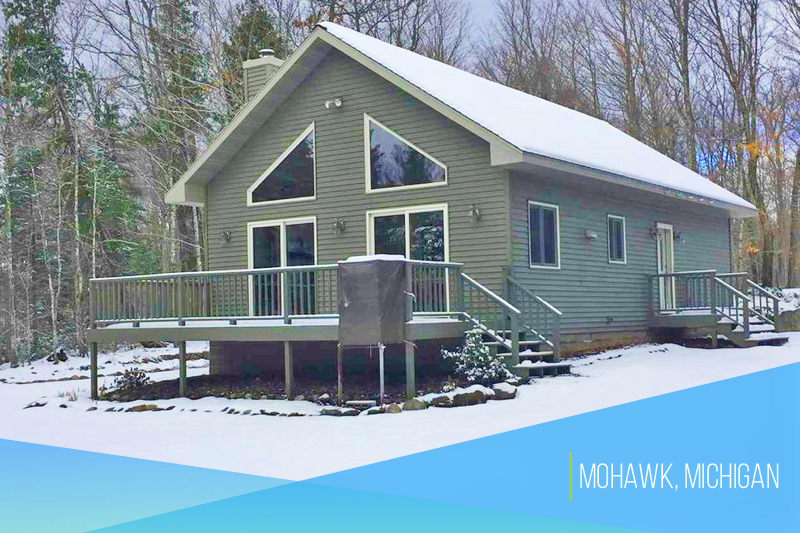 You don't have to be a punk rocker to live in Mohawk, Michigan, but a love of skiing and the outdoors will help you feel at home. With Mount Bohemia at your doorstep, you'll enjoy some of the best skiing in the Upper Peninsula – known locally as the "the U.P." With a 900-foot vertical drop and nearly 600 skiable acres, there's plenty to explore whether you ski or snowboard. During milder weather, enjoy kayaking, mountain biking, hiking and more, or, maybe just sit back and sip your coffee as you watch the sunrise over Lake Superior.
Home appreciation is up 1.3 percent in the last 12 months in Mohawk, according to BestPlaces.net, with the median home price at just $117,400. This roomy three-bedroom home is available now for just $99,000.
Lutsen, Minnesota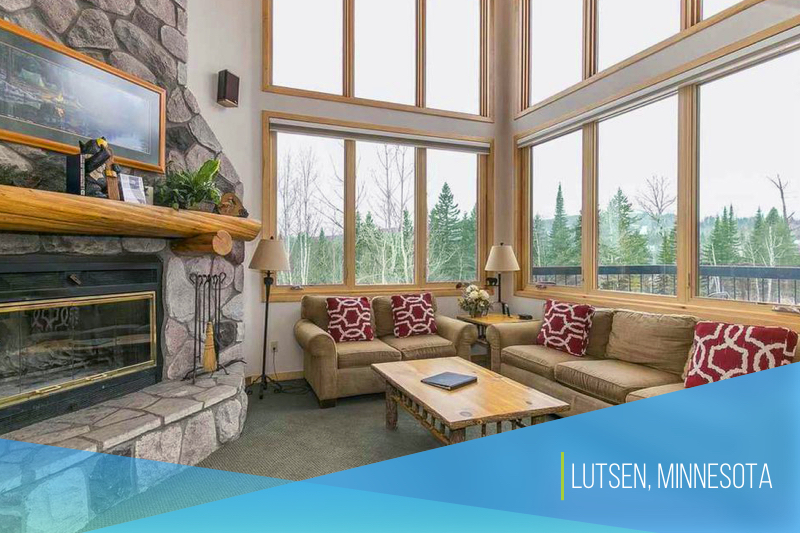 You don't have to go to Canada to enjoy the allure of the mountains; instead, settle in and enjoy the beauty of Lutsen, Minnesota. These might be mini mountains to many, but the view of the great lake from the top of the ski hill will make you feel like you're in Lake Tahoe, California. It's not Heavenly (Mountain Resort in Tahoe), but it is a little slice of heaven. Ski Lutsen Mountain by day and then enjoy entertainment at slope-side Papa Charlie's before retreating to your affordable chalet. Feel like taking a break from the slopes? The world-renowned Superior Hiking Trail just begs to be explored, plus you're only a short drive from the legendary Boundary Waters Canoe Area Wilderness Preserve.
Delightful small towns dot the shoreline, but to live in the actual town of Lutsen, you'll find plenty of listings that average just $85,000, according to Realtor.com. Live the ski-resort dream with this two-bedroom, two-bath turn-key condo for $155,000.
With these little-known ski towns offering all the charm of a big resort without the big price tag, your dream of living in a mountain town is closer than ever before. Contacting a loanDepot Licensed Lending Officer today can help you learn how much house you can afford – and help you move toward seeing a "Sold" sign outside your next home as you prepare to live a mountainside adventure.
Published Nov. 20, 2017
RELATED TOPICS
A toast to the host – holiday home makeovers
Black Friday predictions and trends
Big-screen TVs keep getting bigger but where do they fit?
Hidden Treasures: Waterfront fall colors enchant across the country