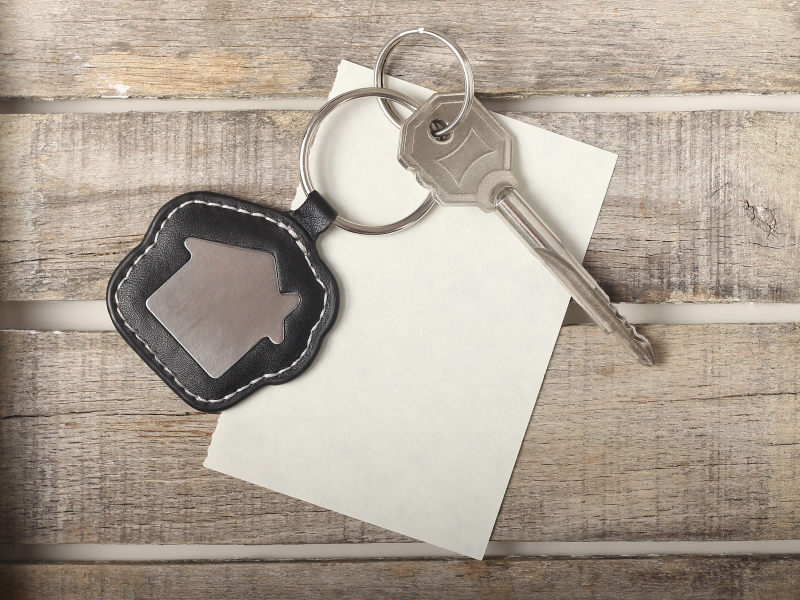 Homeowner's insurance is one of those things you hope you will never have to use, but if you don't have the right insurance when something happens, it can be devastating financially. And having homeowners insurance is often a requirement to obtain a mortgage.
A loanDepot licensed loan officer can answer all of your lending questions. Call (888) 983-3240 for more information.
Here are 10 tips when purchasing a policy:
Know what your policy covers and does not cover
A typical policy will pay for damage to your property and possessions in the event of certain storms, fire, theft or vandalism. It should also cover alternative shelter costs so you don't have to face high dollar hotel bills if you're temporarily displaced from your house. And it should provide liability coverage if someone gets hurt on your property and decides to sue you.
A standard policy has exclusions, such as landslides, earthquakes, power failure, war, nuclear hazard, government action, faulty zoning, bad repair or workmanship, and flooding. Windstorms are often covered, including tornadoes, although insurance companies exclude tornadoes or hurricanes in some high-risk areas so you'll want to confirm what is and is not included in your specific policy.
Compare deductibles
A deductible is the amount you pay out of pocket when you file a claim before insurance coverage is applied. When you choose a policy, you will also need to choose a deductible amount. All things being equal, a policy with a $500 deductible will generally cost more than one with a $1,000 deductible. Higher deductibles may be available at a reduced price, but make sure that you are comfortable and can afford to pay the deductible should you need to file a claim.
Shop around before you buy
Before you select an insurer and a policy, take time to research an agent, ask your friends, neighbors and relatives for a personal recommendation, or select one with good online reviews. Selecting a good agent who is trustworthy and easy to work with can make all the difference if you end up needing to file a claim. Cost is not the only factor to consider. Equally important is the insurance company underwriting the policy. Make sure your insurer pays claims quickly, even in a disaster.
Know which preventive actions can reduce premiums
You likely want a working smoke detector in your home for safety reasons. But did you know that it also might lower your insurance premium? The same goes for installing a deadbolt or a burglar alarm. You can talk to your agent about working with an insurer that provides discounts for safety-conscious homeowners.
Know the difference between replacement coverage and market value
Every homeowner should know the difference between "replacement cost" and "market value." Replacement costs cover repairing or replacing your entire home. Market value is how much your home is worth, or how much someone would pay to buy your home in its current condition.
A policy that covers market value is typically less expensive, but you may not recoup as much in the event of a serious disaster. A policy that covers replacement cost might cost more, but ensures your home and its contents will be replaced in the event of a disaster.
Don't wait to file a claim
When buying a policy, make sure to ask about time limits to report a claim, and then make sure you adhere to them. If you wait too long, you may not be eligible for benefits, especially if waiting has made the problem worse. For example, some companies have a 14-day limit on covering damage. If you wait a month to report an issue like water damage, your insurer may not cover it.
Document everything
Unfortunately, it is quite common for homeowners' claims to be denied because people don't keep good records. Take photos of your home, your furniture and other belongings to document their quality and condition in the event of theft, fire or flood.
If damage occurs, make sure you save receipts, contracts and estimates, and document any phone calls related to your claim by writing down who you spoke to and when.
Practice good maintenance
Insurance companies don't like to pay out money for damages that could have been prevented with early detection and prevention steps. Some maintenance, like installing hazard detection devices near furnaces, hot water heaters or other plumbing fixtures, can get you policy premium discounts. Good maintenance also ensures that your claim won't be denied for negligent maintenance.
Save by bundling
Many insurance companies offer discounts if you use them for both your homeowner's insurance and auto insurance. It may be a small hassle to move your policies if you have more than one insurance company, but the savings might be worth it.
Know when to file a claim and when not to
You pay hard-earned money for homeowner's insurance and should be able to file a claim, right? Technically, yes. But it's not always advised. Multiple claims could result in higher rates or dropped coverage at policy renewal time. So in the event of a loss, it's important to compare the short-term expense of fixing the damage yourself to the long-term cost of potentially higher rates or no coverage at all.
For more information, speak with a loanDepot licensed loan officer at (888) 983-3240.
RELATED TOPICS
Refinacing: Steps to a smooth closing
Homebuying: Steps to a smooth closing
First-time homebuyer? Get your credit in order
5 ways to benefit from a refinance