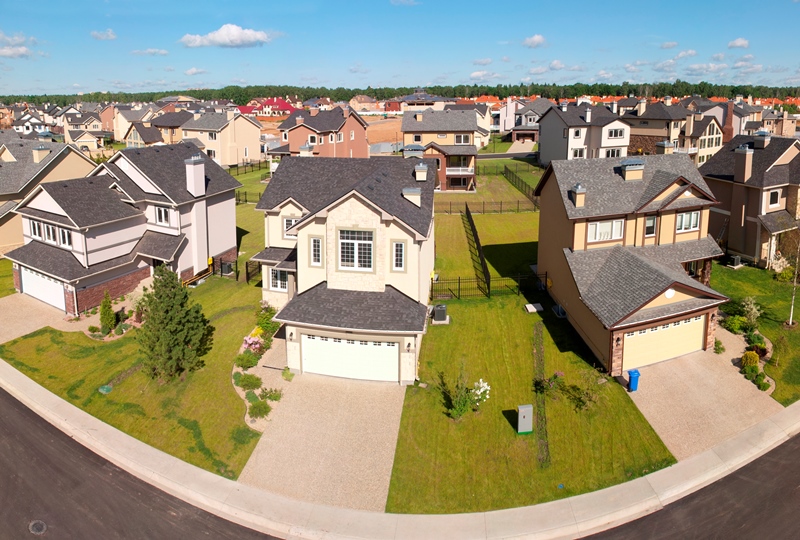 Today's housing market has a serious challenge: a shortage of homes for sale across the country. The low inventory has led to increased prices and bidding wars. It's to the point where buyers and sellers must rethink their strategies. Total housing inventory this past July inched 0.9 percent higher to 2.13 million existing homes available for sale, but is still 5.8 percent lower than a year ago (2.26 million) and has now declined year over year for 14 straight months.
For first-time homebuyers, the inventory shortage poses an obvious problem: rising prices in many areas, which means fewer opportunities to jump into the pool of homeowners. Millennials, who are reaching their mid-30s, should be at peak first-time buyer age, but they have been tentative with getting into the market. One reason is the high price of entry-level homes, which greatly limits what they can buy. Then again, it's an ideal time to buy, with interest rates at historic lows and many low down-payment programs available. What to do with this inventory squeeze? Prepare and strategize.
Before shopping, create a solid strategic plan. Speak with a loanDepot licensed lending officer and get preapproved for a loan. Knowing exactly how much you can pay for a mortgage will provide added confidence when determining an offer and refining a bidding strategy.
Here are tips and tricks to help buyers prepare for the inventory shortage:
Bid strategically
If it's time to buy, but a lack of inventory is limiting options, don't back down yet. Low inventory is a challenge, not a deterrent. Do diligent research and come to the table prepared. That way you have an advantage over buyers who might have more to spend but aren't confident in their ability to negotiate.
Part of any buyer's preparation should include getting a sense of the seller in addition to the home. Selling a home is an emotional process, and many owners want to know theirs will be in good hands and that the people they sell to will care for it as they did. Being able to connect with the sellers over the shared love of a home can give buyers an emotional edge when it comes to bidding.
Wear your game face
Many potential homebuyers have had the experience of losing a home to an all-cash buyer. And it seems this ageless tactic is more prominent than ever in a hot housing market. But needing financing to buy a home doesn't have to be a deal breaker. Cash buyers often approach a deal like they're doing the sellers a favor and make demands a financed buyer may not. Being preapproved to match or beat an all-cash offer can give you a fighting chance. Then negotiate with the empathy that inspires the seller.
Share your history
Including a brief letter and family photo with your purchase offer is a great way to grab sellers' attention. If they are truly fielding multiple offers, anything you can do to make your offer stand out, aside from having the highest price, is worth a shot. It's also important to use a real estate agent who shares your passion.
A loanDepot licensed lending officer is available to answer any questions on purchase programs available. Give us a call or apply online.
Published September 29, 2016
RELATED TOPICS
Don't blow your bid - 5 tips to getting the home
Home upgrades that deliver a solid return
Components of your credit score
Homebuying checklist: 6 must-dos before buying
Buying a historic home - is it worth it?