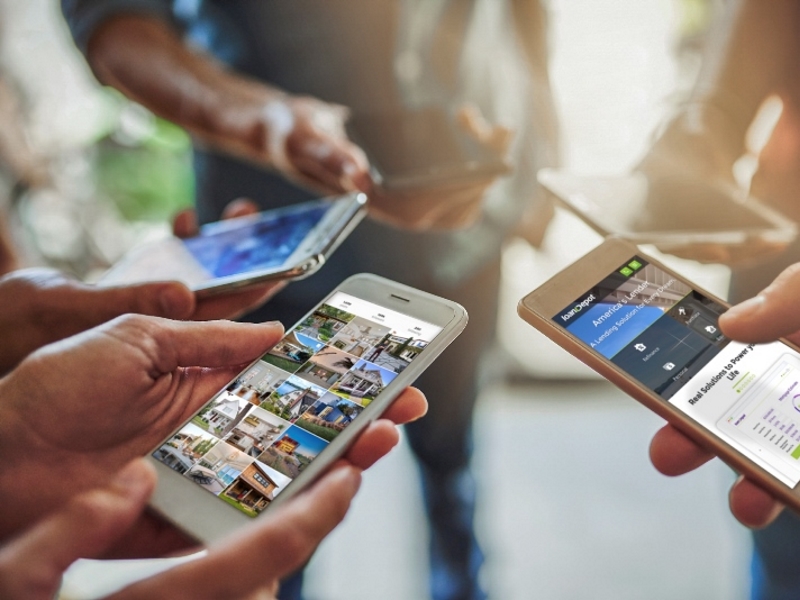 Without question, the internet has changed the landscape of real estate. In 1964, 40 percent of homebuyers picked up a newspaper when they wanted to look for a home, while 7 percent drove around to look for open houses, according to the National Association of Realtors (NAR).
Flash forward to the tech-savvy world of today. According to a recent NAR report, 45 percent of homebuyers under age 70 go online first after deciding to buy a home, while 90 percent of all homebuyers use the internet at some point in their search.
The process involves more than homebuyers browsing the home listing sites. The internet has also influenced the way shoppers, sellers, lenders and agents interact throughout the buying process.
To meet these sophisticated consumer demands, loanDepot has created high-tech, high-touch platforms to make financing a home as fast and efficient as possible. Call now for more information.
Research your Realtor
While many homebuyers still rely on real estate agent referrals from friends and family, the days of simply dropping by a real estate office or calling the number on a sign are over. Homebuyers are more likely now to find their agent online. Odds are also better that buyers – especially younger ones – will use social media to do a fair amount of research before reaching out.
Among real estate agents, 91 percent have at least some social media presence online, according to NAR. And that's probably a good thing. Homebuyers are increasingly using Facebook, Twitter and Instagram to get a better feel for different real estate agents.
Having a well-defined social media presence can definitely be a boon to a real estate agent's chances of nabbing a new client. Most homebuyers, especially Generation Xers and Millennials (who make up a majority of the market), lean toward going with an agent if they can learn about them online first. In short, agents who have bare-bones profiles are less attractive prospects.
Social give-and-take
Before social media gained steam, real estate agents (and their listings) could garner a ton of attention by posting through a real estate database and waiting for Internet-hopping homebuyers to click "contact agent." Those databases still play a large part in moving listings and picking up new clients, but merely posting a few photos on one site doesn't work so well anymore.
Of the nearly 50 percent of buyers who do start their home search by heading online, only 22 percent request more information from the real estate agent or brokerage, according to NAR. Increasingly, buyers are doing their own research.
Buyers expect real estate agents to post frequently and colorfully. It all adds up to compelling material with plenty of likes and retweets. Real estate agents who know how to tap into that social media goldmine can build a following for themselves by modeling the best YouTube and Instagram marketers.
Optimize production value
On the housing side, buyers are increasingly turning away from grainy MLS photos and spotty listing details in favor of bold, professional shots. Video is king, with houses having their own websites that draw plenty of visitors. Moviemaking magic is attracting high numbers of buyers and garnering top-dollar sales prices thanks to editing and music that really showcase the house.
Even if a home's list price doesn't warrant a sweeping video epic, excellent photography can do much of the heavy lifting.
All these elements have made real estate an engaging hobby for many – one they enjoy following even when they're no longer looking to buy.
If you're ready to begin your cybersearch, get pre-approved by a loanDepot licensed loan officer.
Published May 5, 2017
RELATED TOPICS
Gorgeous homes no one lives in
Buying in your 20s – it's not too early
What would it really cost to live in a TV home