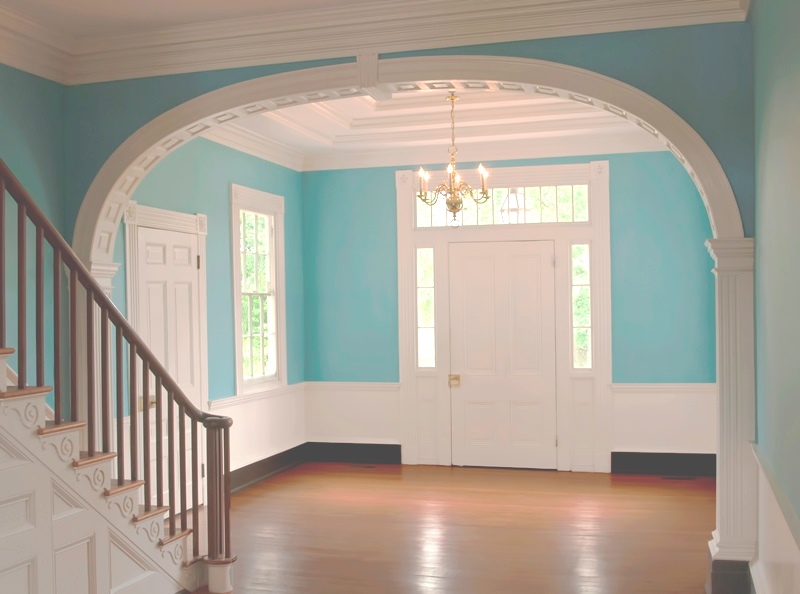 In March, we often have fleeting dreams of finding a pot of gold at the end of a rainbow, even if it's just in good fun. When it comes to house hunting, however, it is still very possible to stumble on that hidden gem, no leprechaun required.
To increase your luck, follow these tips, from strategizing about the right location to understanding the value of word-of-mouth tips in the real estate market. Perhaps this will lead you to that rental property that will bring in great fortune, or the house that will become the home you've always hoped to find.
When you do find this hidden gem, you need to be able to move fast. Getting preapproved by loanDepot is the first step before you even start looking. Once you know what you qualify for, you can bargain with confidence. Call today to speak with a Licensed Lending Officer.
Location, location, location
To uncover up-and-coming housing markets across the U.S., RealtyTrac narrowed down the best 28 single-family rental market hidden gems. These include Philadelphia County, Philadelphia, Macomb County, Michigan and Kent County, Michigan, among others. If an investment in a rental property is something you're interested in, it pays to do some research ahead of time to find lists like these that analyze counties on a number of factors, such as gross rental yield and the expected return on investment before accounting for taxes, maintenance feeds and additional costs.
Look outside the box
It's common for homebuyers to pay a premium for homes in the most desirable locations, but if you're willing to venture outside of that circle, you can boost your chances of finding a hidden gem. Buyers looking in the popular town of Westport, Connecticut, for example, which has a lively downtown and picturesque beaches, recently found a hidden gem home in a neighboring town in Weston, Conn., according to this article in The New York Times. Just a 15-minute drive away, this town is wooded, quiet and has top-rated schools. Tip: look for surrounding towns that have a similar feel to the one you're eyeing, but with a lower median home price.
Keep an ear out for word of mouth
According to The New York Times, in some of New York's impenetrable housing markets, "homeowners seldom sell and word of mouth is gold." With many properties never listed, it helps to know "the guy," or the broker in the neighborhood that people trust, the article explains. This trend isn't specific to New York. It happens in coveted towns across the country.
Be patient
If you are in search for a great value, keep in mind that you'll likely have to put some time in during your search. You could be eyeing a home that has been listed for a while and hasn't moved in price. Or perhaps you're waiting for a truly undervalued property to come along. Often times, waiting will yield returns.
Look for a home that will appreciate
A home that's a great value is one that will appreciate over time, Kevin O'Leary, an investor on ABC's "Shark Tank" and personal finance author recently told CNBC Make It. He suggests first analyzing the location for access and convenience. Since people want to be close to the amenities they need, a property in a location that's close to good schools, grocery stores and a bus or transit system are more likely to increase in value over time. In addition, buying a small home where maintenance costs and taxes are lower is more likely to sell quickly when the time comes, he says.
Keep it in the family
A hidden gem home could be one where memories are made – in some cases, this could be a home you or your partner grew up in. To eliminate real estate fees and to ensure that you score a good deal, it might be wise to purchase a home from a family member willing to give you a bargain.
Following these tips could lead you down a path toward finding that hidden gem property. Indeed, dreams do come true. Speak to a loanDepot Licensed Lending Officer now for more information.
Published Feb. 26, 2018
RELATED TOPICS
What's up and what's down in the Q4 2017 housing market?
Digital design – use these apps to visualize your home improvements
5 home improvement projects you can complete by spring
How 2018 tax law affects real estate owners