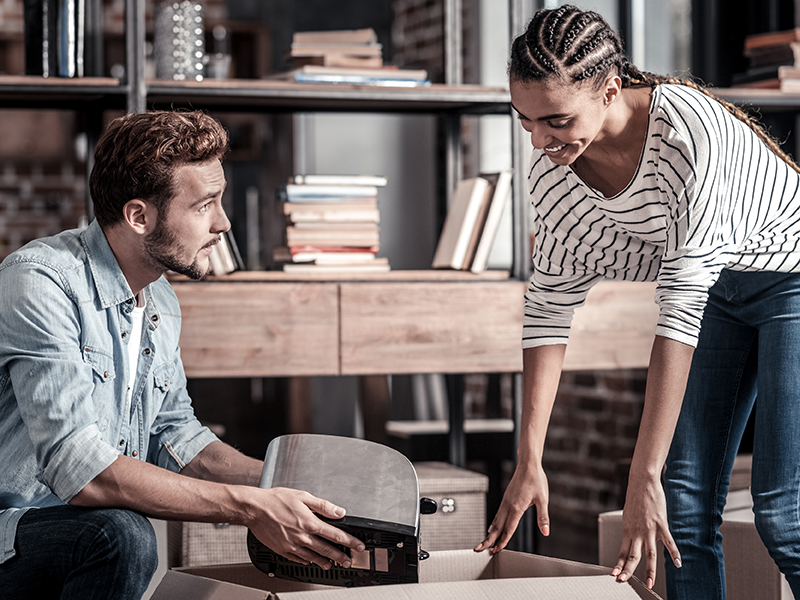 There has been a long-held stereotype that Millennials are still living at home and aren't in a hurry to get into the housing market. This might have been true eight to 10 years ago and for good reason. Many Millennials graduated from college during the Recession and, with little or no job prospects, they moved home to save money. They had record-high student loan debt and skyrocketing rents to contend with as well. It's no wonder they were slow to move toward homeownership.
Now that the oldest Millennials are in their mid-30s, they are moving toward homeownership at rates comparable to the preceding generations.
According to Eric Sussman, adjunct professor of accounting and real estate at the University of California Los Angeles, "Millennials are reaching an age where they can finally afford to buy a home. Rates have remained reasonably low, so affordability is possible as well."
Many Millennials may be surprised to learn that they are not as far off as they think. Discuss your options with a loanDepot Licensed Lending Officer to get a clear picture of your purchase options. You may be closer than you realize to making your dreams of homeownership come true.
Millennials were 34 percent of homebuyers in 2017
It may come as a surprise to some that in 2017, Millennials made up 34 percent of the homebuyers in the United States.
For those who haven't taken the plunge, it's not because of a lack of interest. In fact, almost 80 percent of Millennials want to buy a home, but 77 percent of them cite affordability is their main barrier to entry. According to a study by the National Association of Realtors, more than half are still carrying student loan debt. This debt burden often makes it difficult for them save for enough of a down payment.
Two primary factors are driving the Millennial interest in homeownership: changes in family status (marriage and kids) and shifts in the rental market.
As the generation ages, more Millennials are marrying and having children. According to Richard K. Green, public policy professor and director of the University of Southern California's Lusk Center for Real Estate, marriage is the No. 1 predictor of whether people buy homes. Even so, single Millennials are more likely to own homes than in previous generations. Rising rents in popular urban areas are also shifting the trend in Gen Y towards homebuying.
As Millennials look to purchase a home, they are impacting the entire market based on where and what they're buying.
Populating 'surban' spaces
For Millennials looking to buy they're focused on areas known as surban – a mix of urban and suburban. Walkable neighborhoods with mixed-use retail areas, access to green areas, and strong public schools are top priorities for Millennial buyers.
Migration to the middle
With real estate on both coasts still very expensive, Millennials are migrating towards the Midwest. Low unemployment rates and affordable real estate are the two most attractive factors according to NAR chief economist, Lawrence Yun. Cities like Pittsburgh and Kansas City are looking more and more attractive to buyers in this generation.
No fixer-uppers
Because so many Millennials have cash flow tied up in paying off student loans, most are not looking to invest in a fixer-upper. They use the money they've saved for a down payment and don't have much more to spend on renovations. New builds and recently remodeled properties attract this generation.
Millennials are shaking up the real estate market. If you're looking to enter the market and purchase a home, give one of our Licensed Lending Officers a call today.
Published April 11, 2018
RELATED TOPICS
Multigenerational housing – what you need to know
What not to do once your home is in escrow
Eco-chic – get the newest green home features
Maximize your home's appraisal