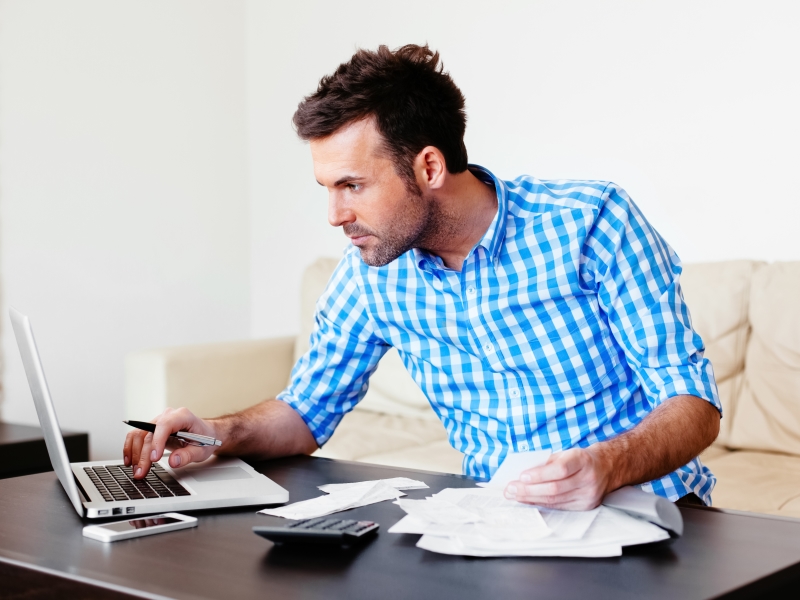 Before applying for your home loan, asking a lender or mortgage broker these nine key questions will help you select the lender that's right for you and help you gather the information you need to know before starting the mortgage application process.
For more information, speak with a loanDepot licensed loan officer at (888) 983-3240.
1. How long does the loan process take?
The average process time for a home loan depends on the type of home loan and the lender. Be sure to ask the lender/broker how long they expect the loan process to take from application to funding.
2. How much will obtaining a loan cost me? Are those "out-of-pocket" costs or can I finance them into the loan amount?
Mortgages come with fees to cover a range of services related to the process of funding your mortgage. Fees vary from lender to lender, so be sure to ask up front which fees to expect and which fees can be negotiated. Lenders are required to provide a written good-faith estimate of closing costs within three business days of receiving a loan application.
3. How do I qualify for a loan? When will I know if I qualify?
The determining factors in the qualification process are typically your score and credit history, your property value, and the ratio of your monthly debt payments to your monthly income. Other factors may be included in the consideration process, but these three are the primary factors that lenders consider when evaluating a potential borrower's credit worthiness.
In general, these factors determine the perceived level of risk associated with your ability to repay a loan and determine your loan decision as well as current mortgage rates, in some cases. Every lender is different, so make sure you ask these important questions.
4. What kind of documentation must I provide to get approved for a mortgage loan?
Most lenders will require proof of income and assets before approving your loan. Lenders will be able to provide you with their specific requirements beyond that.
5. Do I need an appraisal on the property I am hoping to buy or refinance? What happens if the appraised value is not what I think it is?
Lenders usually require an appraisal of property you are hoping to buy or refinance. Be sure to review the appraisal carefully to be sure that improvements are included and comparable sales are accurate. Because home values and market values are constantly changing, appraisals can differ from your expectations. If so, you can request another appraisal or adjust the terms of your purchase agreement if you are buying a home.
6. Can I refinance my mortgage if I don't have equity in my home?
Most lenders require a homeowner to have at least 20 percent equity in a home before they'll approve a refinance mortgage. However, it is still possible to refinance your mortgage if you don't have equity in your home or even have negative equity. The federal government's Home Affordable Refinance Program (HARP) assists certain homeowners who may not have sufficient equity in their home to qualify for traditional refinancing. For veterans and active military, the VA streamline mortgage refinance program requires no equity.
7. What's my interest rate?
Several factors determine mortgage rates, including the term of the mortgage loan, such as 15 or 30 years; the type of mortgage loan – fixed rate or adjustable; the amount you want to borrow; the value of the house; and your credit score. Very few people qualify for the ultra-low mortgage rates (like 2.75%) that some lenders advertise. Make sure you ask your loan officer, broker or mortgage banker what the Annual Percentage Rate is for the loan you are applying for, what your monthly payment will be, and how long the low interest rate will last.
8. What's the best loan for me? What are my options?
Your lender should be able to answer this question easily once you provide pertinent information such as employment history and verification, income, assets, credit score, debt, monthly expenses, down payment amount, etc. It's also important to discuss your short-term and long-term objectives to better understand your options and to know what is the best loan program for you.
9. Whom can I talk to throughout the process when I have questions?
The mortgage loan process can seem overwhelming at times; there are many people involved, including your real estate agent, mortgage broker/lender, escrow officer, title company, and sometimes a real estate attorney. Because there are so many different people with different roles involved in the process, it is a good idea to establish one point of contact if you have questions.
Call (888) 983-3240 for more information.
RELATED TOPICS
5 ways you could benefit from a refinance
7 ways to sink your mortgage application
Maximizing your home appraisal in a refinance
First-time homebuyer? Get your credit in order
Buying a home after a foreclosure or short sale