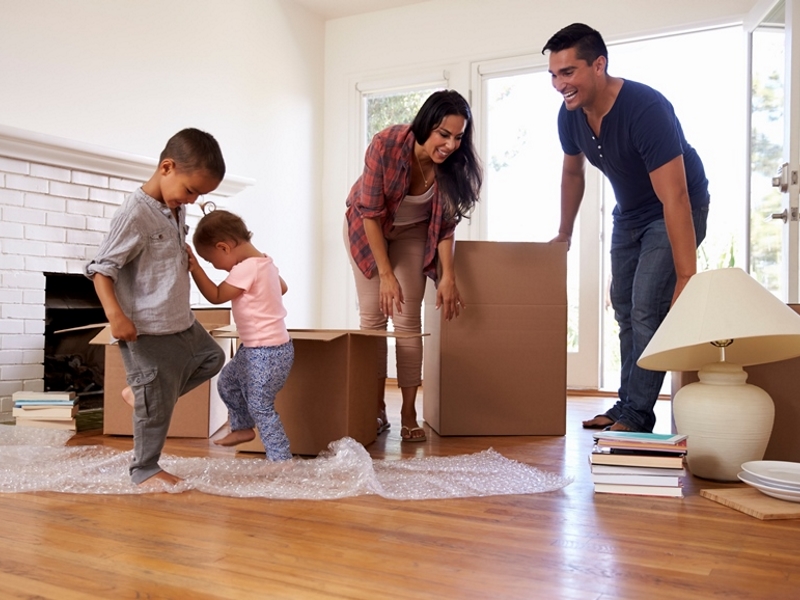 With another increase in the benchmark interest rate, it's possible that mortgage rates will follow. (The two don't have a direct cause-and-effect correlation, but they can mirror each other.) Currently, rates on 30-year-fixed loans still can be had for under four percent, but they may be tougher to find for the rest of 2017. And while a 30-year-fixed home loan is arguably the most common and understandable home-loan product in the market, it's not the only one.
Adjustable rate loans (ARMs) are often the easiest way for first-time homebuyers to get into a home with a lower monthly payment. ARMs come in three-, five-, seven-, 10- and even 15-year terms for fixed payments. It's important to note how they work, when your interest rate will rise, and what your payment will be.
If you're ready to explore your home purchase options, talk to a licensed loan officer at loanDepot today. Call now for more information.
Arm yourself with knowledge
ARMs received a bad rap during the boom/bust years because many borrowers accepted them when the economy was expanding. They believed their financial prospects would only improve. Then came the financial crisis that began at the end of 2007. Millions lost jobs or income at the same time their loans were due to adjust. Reduced equity, fewer loan products, and hits to credit also made refinancing difficult for many.
Most of that has changed with the economy's recovery. Lending professionals no longer receive commission on the type of loan they sell ─ just a percentage on the value of the loan. That means there is no incentive to push higher-risk products; in turn, you can get an objective picture about the best loan for you.
Weigh the pros and cons
Generally, an adjustable-rate loan is a smart move if you don't plan to be in the home a long time. An ARM also gives you the ability to buy more home than you would otherwise be able to with a fixed-rate loan. For example, on a $400,000 loan with a 30-year-fixed term of 4.45 percent, your monthly payments would be about $2,015. For a seven-year ARM with a rate of 3.875 percent, your payment would be about $1,881. That would be an interest savings of $15,736 over the seven-year fixed portion of the loan.
Still, you'll have to anticipate a higher payment when the fixed term ends and the loan sets to a market rate. That's usually a few points above the one-year LIBOR (London Interbank Offered Rate, the benchmark that top banks charge each other for short-term loans) or the one-year CMT (constant maturity Treasury) rate.
For example, with the above ARM, the rate can adjust as much as up to five percent higher in the first reset known as the "initial cap," but no more than that over the life of the loan, called the "lifetime cap." In addition, typically the rate for the loan can be adjusted once per year, but no more than two percent higher or lower in a single year.
Bottom line, a fixed-rate loan is still the best. For a homeowner who plans to sell before the fixed rate adjusts, however, an adjustable-rate loan could work in your favor.
Talk to a licensed loan officer at loanDepot today to find out about ARM purchase loan options. Call now for more information.
Published July 26, 2017
RELATED TOPICS
8 questions to ask before you make an offer
Buying after bankruptcy may be possible sooner than you think
How an HOA can affect your home loan
Start the first year of your home loan with a little breathing room