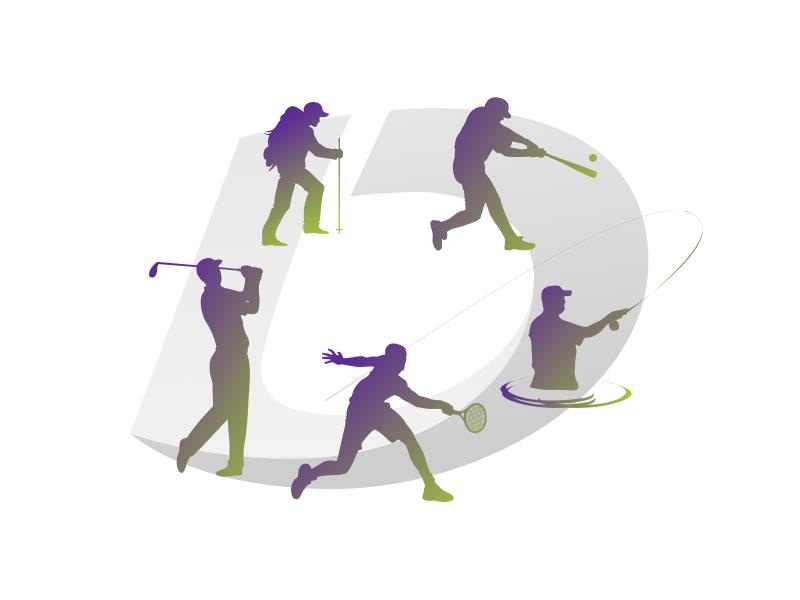 No question we dream of home sweet home. What about home "sweat" home? Yes, many of us yearn for that too – living next to rolling hills, tennis courts, golf links, a baseball stadium, or a sandy shore, where we can pursue activities and indulge in sports to our daily contentment.
Let's say you're active to the hilt. You want to practice your backhand, swing the 9-iron, or rev up the yacht. Then, you see ads for the Boca Raton Resort & Club in South Florida. The pink structures are alluring, as are the green tennis courts, palm-draped fairways, and sparkling blue marina. Naturally, such a resort experience is wonderful, but also fleeting. Then you think: What if I had any of these amenities outside my front door? Would that be heaven or what?
As detailed in the accompanying six-story Live Your Passion series, homeowners are finding their dream quite reachable, especially with help from a loanDepot licensed loan officer. Call now to learn more about your home purchase options.
Take Prescott, Arizona. The town, 100 miles north of Phoenix, has a gated community called the Talking Rock Ranch that positively speaks to tennis players. Quite affordable homes are available by the courts.
Just as that city lures sports enthusiasts, so does Sedona, Arizona, where "take a hike" is a cheer. It's a way of life. As many as 75 trails – from the moderate Baldwin to the tough Cathedral Rock – dot the town that rhymes with its state. And while Sedona climbs in popularity, especially among those who want to leg it out nearby, its home prices remain affordable.
With America flanked by oceans, sitting above a gulf and immersed in lakes and rivers, watersports flood the nation. People flock to docks to boat and fish, so maybe living near them is the fun way to go. But where? Perhaps Naples, Florida, and Seattle on the high end. And Atlanta, Chicago and Baton Rouge, Louisiana, on the more affordable side. All feature a wave of boating and fishing communities.
Golf also calls, and it's hard to beat living near a course for meticulously manicured landscapes. Yes, owning a home near the links is doable, with such houses going for less than $1 million in Birmingham, Alabama; Naples, Florida; and Kansas City, Missouri.
Then there's the more leisurely way to Live Your Passion: watching America's pastime. Most of us will never play beyond Little League. But we remain fans ─ enough to navigate through heavy traffic and take on pricey parking ─ to catch our favorite team. An easier path is out there, namely finding a home near the stadium. It doesn't get much closer than Stadium Lofts in Anaheim, California. The complex, with condos going for less than $500,000, according to Condo.com, stands across the street from Angel Stadium, home to Los Angeles' American League team. Fans of other clubs – such as the New York Yankees, Chicago Cubs, Kansas City Royals and Oakland Athletics – can also take a swing at buying a place near the diamond.
When you're ready to Live Your Passion for real, this loanDepot special report might help inspire you. And a home purchase loan from loanDepot can make it happen. Speak to a licensed loan officer to discuss your options today.
Published on June 21, 2017
RELATED TOPICS
Make over your master bath without getting soaked
Creative ways to compile your down payment
What would it really cost to live in a TV home
Features of a great neighborhood