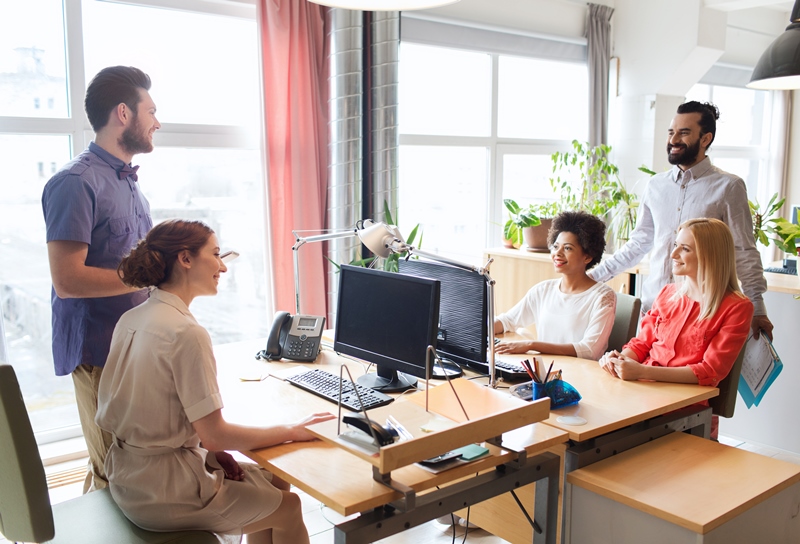 Millennials are the largest generation since the Baby Boomers and now that they're starting families and of homebuying age, they will likely set the tone for the market trends for the next decade or two, at least. What are they looking for in a home purchase or location right now?
For the answer to these and other homebuying questions, speak with a licensed loan officer at loanDepot today.
Real estate
Despite the image of the Millennial staying at home with parents, the top end of the group are now starting families, finally finding the jobs they've been working toward, and are looking for homes or long-term rentals so they can settle down. This is one reason we have seen such phenomenal growth in the suburbs and city areas of places like Portland, which is experiencing a severe housing and rental shortage due to young professionals. The same is becoming true of many other near-city real estate markets around the country as Millennials note the interest rates and realize now is the time to buy. Remember, buying or renting a new place comes with plenty of moving, furniture, and décor needs, so other industries are also affected.
Events
One thing that marketers have consistently reported about Millennials is that they aren't crazy about stuff. It's hard to sell them clothes, home goods, new appliances, and many similar things. What Millennials prefer, almost overwhelmingly, is an experience. That makes it very easy to sell them tickets, trip packages, events at your restaurant, and similar things. Look for ways to sell an activity rather than a product if you want to attract more Millennials. This is one reason Millennials are attracted to areas where they can reach multiple events at once.
Small batch
What does small batch mean, except for the obvious? Typically it means that a good has been 1) created locally, 2) created with greater attention to detail, 3) created as a limited release, and 4) created specifically to impress customers. These are all very strong hooks for Millennials. It's why artisan sandwiches and craft beer have become so popular in recent years – and it's a strategy that you can probably use in your company, too, especially if you work in food and beverage industries.
Services that take away instead of add on
By this, we mean services that remove some of the clutter from Millennial life. Millennials are sick of the constant barrage of marketing messages and tasks they have to get through every day. Services that remove such distractions, such as ad blockers, are very popular as a result.
Cheap necessities
Note the businesses that appeal to Millennials, and you'll see that they like things cheap. This includes day-to-day clothing, razors, soap, shoes, and much more. If it's a necessity, Millennials instinctively feel that they shouldn't be paying very much for it. Higher-end versions of these items aren't likely to appeal until you reach richer, more middle-aged audiences.
Home additions
Note that home additions add new things to a house. This is one area where millennials are willing to splurge a bit, since they see the addition of a new thing as similar to a new experience. This includes many smart home devices, new rooms, hot tubs and spas, wine coolers, and other such installations.
Home deliveries
Home deliveries for everything from groceries to hygiene products tends to attract millennials, especially if it comes with free shipping. For a millennial, having to take a trip to the store for certain products just feels like wasted time – so why not have them shipped?
High-tech alternatives
From retail services to home and personal loans, Millennials expect high-speed, efficient, tech-enabled platforms that can cater to their needs quickly and efficiently.
Published March 21, 2016
RELATED TOPICS
Size vs. location: Where is your dream home?
Meet 'The Jetsons': The latest in home technology
Luck o' the Irish: The next green home trends
Ramping up for Tax Day: 7 ways to set yourself up to save
Vacation or backyard makeover: Which will your family choose?