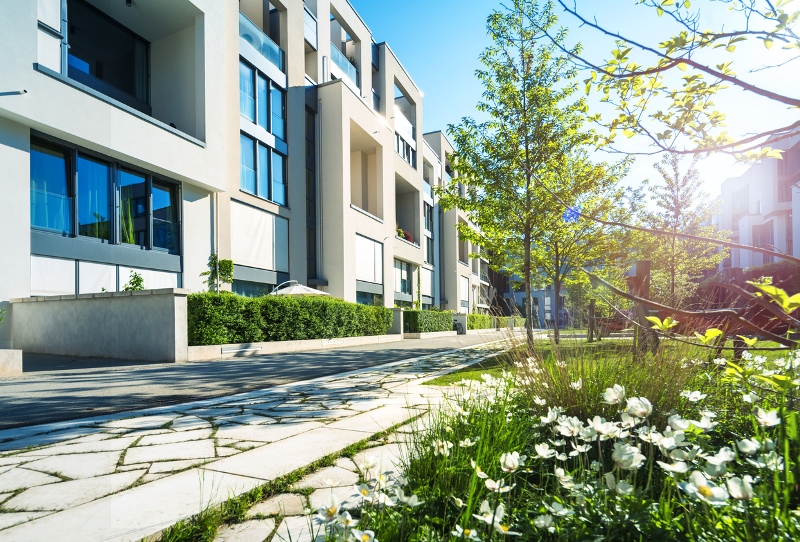 Millennials are the largest generation since Baby Boomers and they represent 32 percent of all homebuyers today, according to data from the National Association of Realtors. Now that they're buying more steadily, what cities are Millennials choosing to live in? Here are the top 10 cities in which Millennials are buying homes and a few reasons why NAR placed these cities on the list:
Ogden, Utah – Millennials like Ogden because it is a small metro area with a healthy combination of affordable home prices and high median household income. In fact, in 2014, Millennials moving to Ogden earned almost twice as much as the qualifying income for first-time homebuyers.
Minneapolis, Minnesota – Rife with major retail and financial services employers, Minneapolis is known for affordable housing. About 30 percent of Millennials streaming into Minneapolis bought a house.
Raleigh, North Carolina – Strong job growth, especially in the technology sector, has helped make this gem of the South a Millennial Mecca. Raleigh has a high homeownership rate for Millennial movers (30%) compared to a 21 percent average across the country.
Salt Lake City, Utah – After Austin, Texas, Salt Lake City claims the second-highest population share of Millennials (17%). High Salt Lake City birthrates help keep the city young.
Charleston, South Carolina – Charleston appeals to Millennials because of variety: cobblestone streets, a thriving nightlife, beautiful beaches and a lower cost of living. Both the median household income and the homeownership rate for Millennials who moved to Charleston recently were higher than the national average.
Denver, Colorado – In the spirit of the big cities of the old west, Denver is booming and this is attracting Millennials. About one in five Millennials who have recently moved to Denver own homes.
Washington, D.C. – Due to a low bump in home prices in our nation's capital in 2015, many Millennials found they could fulfill the dream of homeownership there. Plus, the median household income of Millennials who moved to D.C. recently ($69,874) was much higher than the national average ($46,200).
Seattle, Washington – With record-high home prices blanketing Silicon Valley, Millennials have headed north into the progressive arms of Seattle. Comparing the median household income ($64,294) with the qualifying income for first-time homebuyers, nearly half of Millennials can afford to buy a home there.
Austin, Texas – With a 4.9 percent rise in employment over the last year, Austin is welcoming many Millennial entrepreneurs and young tech-sector workers. As an art and entertainment hub, Austin is also drawing younger buyers because of its progressive politics.
Portland, Oregon – If you consider all the major cities along the Pacific Coast, Portland is the most affordable metro market. A booming economy and a rugged coastline with quaint beach towns located just 90 minutes from downtown Portland, adds to the attraction.
Source: National Association of REALTORS®
If you're looking to add more Millennials to your client list, partner with a local loan consultant from loanDepot's imortgage retail business who can provide you with the tools that offer homebuyers easy entry points into the housing market, such as FHA loans, conventional loans with as little as 3.5 percent down payment, and VA loans. Your loanDepot licensed loan officer can provide you with more information on the financing options that will attract Millennials and other first-time homebuyers.
Published July 12, 2016
BACK TO KNOWLEDGE CAFE
RELATED TOPICS
Millennial markets: Where are they going? What do they want?
Millennials today: Determined to be homeowners
Financial mistakes to avoid in your 20s
5 things college grads need to know about student loan repayment
What to know when using gift funds for a down payment