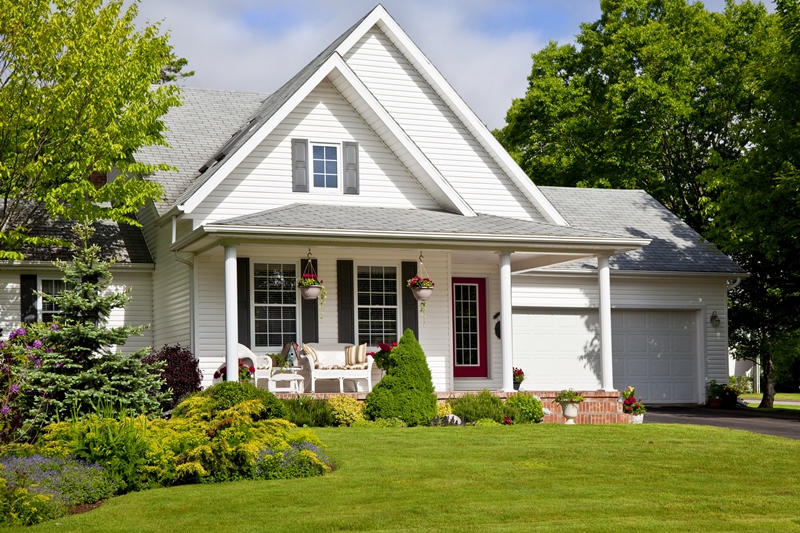 Buying a home is a huge decision and a major milestone in life for most people. Once you know you're ready to buy, there are many factors that you'll need to consider: the location, size, and your budget. Another important decision will be to make is whether a new-construction or existing home is the best choice for you. New homes have the advantage of offering owners a blank slate to customize nearly every aspect. Existing homes are usually less expensive and are found in more established neighborhoods. When you're ready to buy a home, a home loan from loanDepot can help you make that life-changing purchase.
Buying an existing home
One of the primary advantages of buying an existing house over a new one is cost. While the price can differ greatly based on the area, with all other things equal, an existing home usually costs 10 and 15 percent less on average than a similar new-construction home. This can be a major benefit for buyers on a budget. However, pre-existing houses also have some potential issues and added costs that you should be aware of.
First, there are the obvious downfalls: existing homes have been lived in, typically have a dated design and are more likely to need extensive repair. Pros include established neighborhoods and school districts, charm and character and availability of inventory.
But one major advantage of purchasing an existing home is that it already has established utilities. This means that you won't have to worry about move in delays for water, electricity, a septic tank, or phone and gas lines because they are already installed. However, some of these features may not be up to code or in disrepair. You will want to hire a building inspector to thoroughly examine the property, which will incur additional cost.
One hidden issue of older homes is the price of remodeling. Layouts and living styles evolve dramatically decade to decade and the closed-in kitchens that were in style 30 years ago seem archaic today. Trends in paint colors, wallpaper and flooring change rapidly and it doesn't take long before they look woefully out of date. Other major issues that can require renovation: outdated cabinets, countertops, and bathroom features. Be aware of issues that might cause more expense, such as oddly sized windows and doors or cutouts for appliances that don't fit current models.
Buying a new-construction home
Newly constructed homes have their own unique set of advantages and disadvantages. Many people choose new because the house can be customized to exact preferences ─ you choose the flooring, paint, cabinets, countertops, windows, etc. Of course, those beautiful, new features can come with a premium price tag and push your mortgage payment higher and higher.
A major advantage of buying new is that all the utilities and construction will be brand new and up to modern standards. It should be several years before you need to contend with a broken pipe or appliance repair. Most new homes also come with a warranty that can be hard to get with an existing home. Loans and mortgages also have better rates for new homes, and you may find it easier to get insurance.
New houses can also have some unexpected drawbacks. You may discover there are some negatives to the property that you weren't aware of when you first bought it. These can include: issues with new sewage lines or coverage gaps for utilities, water runoff during storms, and very hard or clay soil that makes planting difficult. Many older homes don't require HOA dues but newer ones frequently do.
For more information on how you can buy a new-construction or pre-existing home, contact a loanDepot licensed lending officer today. Or Apply online.
Published May 20, 2016
RELATED TOPICS
Paying points: What are they and are they right for me?
What is an earnest money deposit and why is it necessary?
Upgrade your outdoor space with a fireplace or fire pit
7 quick decorating ideas to beautify your home
Attic insulation to xeriscape - 10 money-saving home improvements