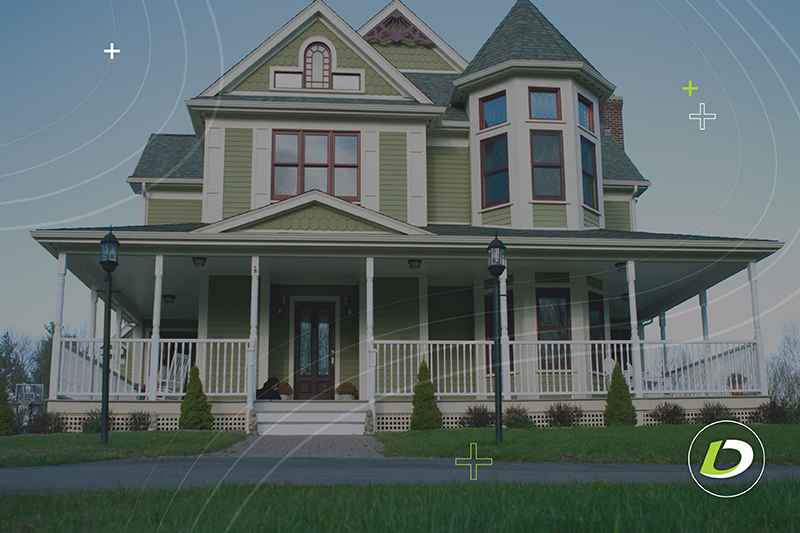 Crown molding, mahogany wainscoting, custom built-ins … these is no denying old and historic homes have charms we can rarely find in contemporary architecture. If you've ever dreamed of living in a lovely old Victorian, a quaint Cape Cod, or a stately Georgian colonial, how about finding out if that dream can be a reality?
It's easy to fall in love with the architecture and charm of historic homes, and exciting to think about the prospect of living in one but before making that investment, do your research. There are often restrictions and additional costs that come with the beauty and character of a historic home.
For instance, homes that are designated historic zones or are registered federally or locally as "historic" often have very strict regulations for restoration and remodeling. Homes that are adjacent to these areas, but aren't registered, can offer the same era and charm but you won't be held to the very strict (and often expensive) standards of those designated as "historic."
Either way, discuss how a potential vintage-home purchase might differ from standard homes with a loanDepot Licensed Lending Officer. Call today for more information.
Insurance may be difficult to secure
Insurance can also be difficult compared to a traditional property, especially if the home needs some serious TLC. If the home you're looking to buy is federally registered, getting insured might be a bit easier. Keep in mind you may need to spend more time than you'd think to find a policy to cover the property, which could potentially extend your escrow.
Restrictions on modifications
Once a home is classified as historic, most exterior changes or updates will need to be approved by the local planning commission. This can include anything from paint color to replacing windows.
Depending on the designation, you may also be limited to the interior changes you can make. If you're buying the home with the intent to modernize the kitchen or add an additional bathroom, do your homework. Make sure that the changes you're looking to make are allowed based on the restrictions placed by local and state authorities.
Maintenance can be expensive
Not only are you restricted in what you can modify, if you need to replace specific items, like a window or a door, your options will be limited and you'll need to retrofit with something similar.
Likewise, some properties will require you to be a "caregiver," which means that you're expected to hire specific vendors to help upkeep the appearance of your home. To help offset the cost to maintain a historic home, some states offer grants and tax credits. Check with your local municipality or go to a site such as Preservation Directory to find lists of organizations and grants.

Have the home inspected by a specialist
If you've moved past the offer phase and have gotten to inspection, ensure you use someone who is qualified to inspect historic homes. Older homes often come with pitfalls that newer homes don't have – lead paint, asbestos, or even mold. Having someone that knows what they're looking for can help to abate your future costs and renovations by possibly having these items listed in your contingencies.
While a vintage home gives you the unique opportunity to live in and preserve a piece of history, it comes at a cost. Make sure you're comfortable with the upkeep and restrictions required to live in the home you're looking to buy.
We'd love to help make your dream of owning a historic home a reality! Give one of our Licensed Lending Officers a call today to get more information about the home purchase loan that's right for you.
Published May 1, 2018
RELATED TOPICS
Navigating the condo financing process
Design the deck of your dreams
Impact of Millennials on the housing market
Multigenerational housing – what you need to know