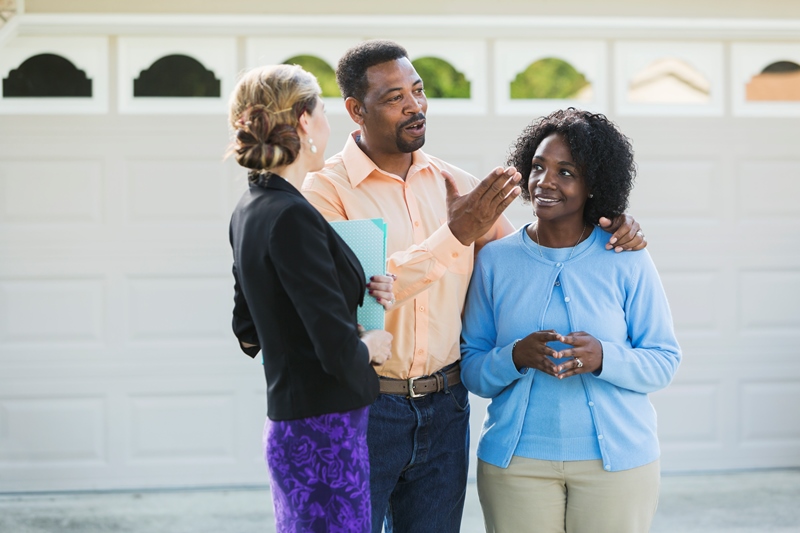 Getting approved for a home loan can be quick and easy if you're properly prepared. However, many first-time buyers find themselves confused about the approval process and its stages. When you're ready to submit an offer on a home, know the difference between prequalified and preapproved.
If you have questions, loanDepot's licensed loan officers are always here to help in your homebuying process; call us today.
Here are the four stages of a loan approval and tips on how to expedite the process:
Prequalification
This is the first step in applying for a home loan. It's crucial and should be done before starting your search for a new home. Prequalification involves speaking with a licensed loan officer who will give you an estimate of what you can afford based on your income and debt.
This can be done over the phone or online, is usually free and requires little documentation. The prequalification phase does not include a review of your credit or income history.
Preapproval
While this sounds similar to prequalification, the two phases are drastically different. Once you're ready to progress with your home loan, you must be preapproved. If you're searching for a home to buy, you want to be preapproved before submitting any offers.
During the preapproval phase, you will likely pay an application fee while providing documents – pay stubs, tax returns – to verify your income. At this point, the lender will run your credit report.
During preapproval, your lender can tell you exactly how much of a loan you qualify for and what your interest rate will be. In some cases, you'll be able to lock in a specific interest rate. Having your paystubs, tax returns and other documents at the ready will ensure this process goes smoothly.
Conditional approval
Once you've found your dream home, it's time to have your loan application reviewed by an underwriter. This phase is called conditional approval, meaning your loan is reviewed and approved as long as several conditions – such as a successful home appraisal and proper income verification – are met.
A conditional approval can make you a stronger candidate in competitive housing markets and bidding wars. Coming to the table with a conditional preapproval can also greatly reduce the amount of time it takes to close the loan, since most of the work is already done. This is also a plus for sellers looking to close as quickly as possible.
Final approval
Congratulations, your home loan is approved. This typically means your loan is just days away from closing. At this stage, your application has been fully processed and vetted by underwriting and you have met all the requirements of obtaining a home loan. Once your loan is approved, you will need to transfer the funds for your down payment and sign closing documents.
For more information on the home purchase process, speak with a loanDepot licensed loan officer today.
Published September 30, 2016
RELATED TOPICS
Don't blow your bid – 5 tips to getting the home
Home upgrades that deliver a solid return
Housing inventories are down: How do you compete?
Components of your credit score
Buying a historic home – is it worth it?