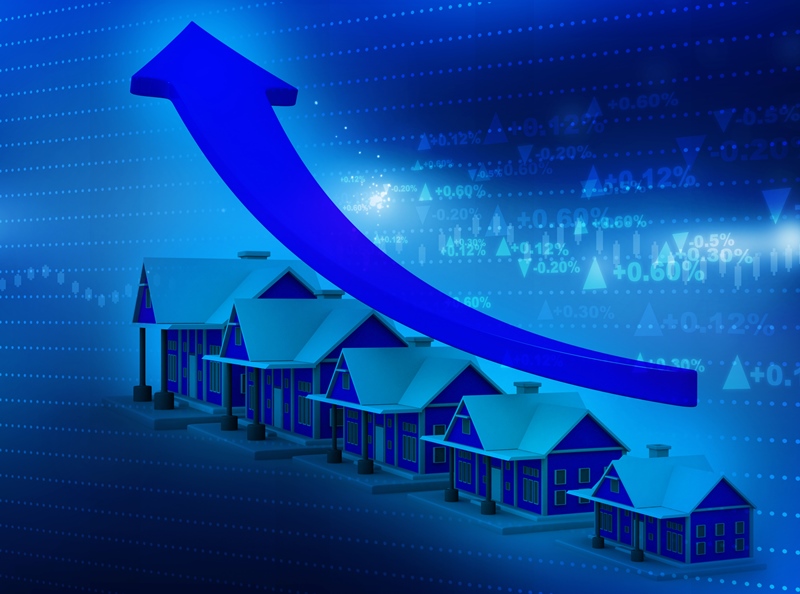 Home prices are up; inventory is down. This combination makes affordability and availability even more elusive for many prospective buyers, particularly first-time homebuyers.
Prices were up 5.3 percent for existing-home sales in the last quarter of 2017, according to the National Association of Realtors. This price jump helped dragged the housing inventory down to an all-time low. The low levels of inventory have been an issue since the housing market began its full recovery in 2012, particularly at the entry level. Since there is no significant reversal in sight, it will continue to put first-time buyers at a disadvantage.
But if you're ready to break into the market, there are ways you can strengthen your buying and bargaining power.
Prices up, sales down for December
While prices were up 5.3 percent in the last quarter of 2017, sales actually fell 3.6 percent for the month of December. The momentum going into the last month of the year was enough to have sales up 1.1 percent overall, making it the best year for sales in 11 years.
"A majority of the country saw an upswing in buyer interest at the end of last year, which ultimately ended up putting even more strain on inventory levels and prices," says Lawrence Yun, NAR chief economist. "Remarkably, home prices have risen a cumulative 48 percent since 2011, yet during this same timeframe, incomes are up only 15 percent. In the West region, where very healthy labor markets are driving demand, the gap is even wider."
The national median existing single-family home price in the fourth quarter was $247,800, up from $235,400 in fourth quarter 2016.
Buyers can bargain in a seller's market
These historically low inventories put buyers, particularly entry-level buyers, at a distinct disadvantage, with very little leverage for bargaining. Because competition for these homes will be fierce, prospective buyers need to arm themselves with every tool at their disposal.
The first, best way to start shopping for a home is to get preapproved first. This way you know exactly what you can afford and that a lender is vouching for you. There will be no uncertainty for the seller when negotiating if you will qualify or not. Also, it can prevent you from getting too carried away in a bidding war situation where you end up offering more than you can manage.
Once you're armed with a preapproval and you know exactly what you can afford and will qualify for, make sure to get a Realtor who is expert in your area. They will know which homes on the market will get you the most bang for your buck and can advise on what negotiation points you should fight for and which you should leave alone, as to not jeopardize a potential deal.
One-stop shop from start to finish
To get the process started, visit loanDepot today and use the proprietary, digital platform to get your preapproval right away. After that, you can be connected to a real estate expert who specializes in your region to help you find the perfect place.
Published Feb. 20, 2018
RELATED TOPICS
Use these apps to visualize your home improvements
The 5 best cities for singles
5 home improvement projects you can complete by spring
How 2018 tax law affects real estate