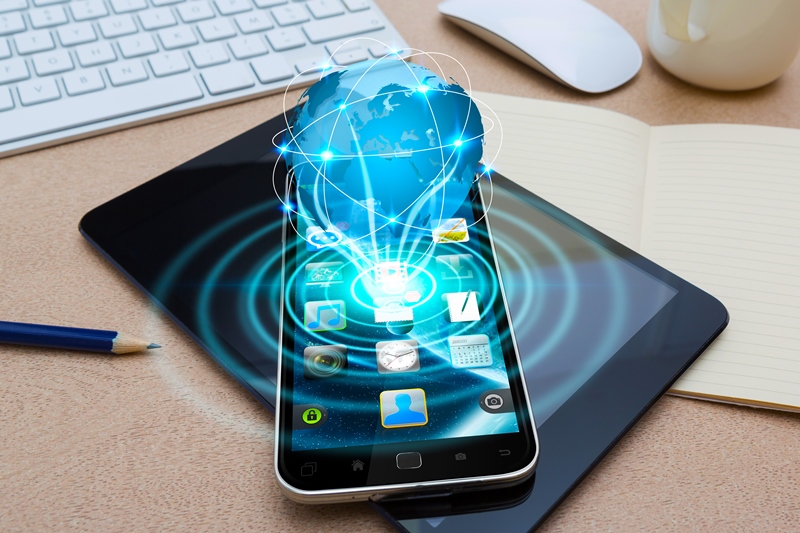 As the economy recovers, interest in the housing market keeps growing. Americans looking to accrue equity, invest or find a new home are ready to start shopping for real estate. In this tech-fueled age, today's real estate shoppers have an added advantage: a proliferation of sites and apps that can help anyone looking for a home find their ideal property.
When you're ready for the next step in your homebuying process, speak with a loanDepot licensed loan officer.
Convenience
Real estate apps and sites allow buyers to shop a large inventory of properties from the comfort of their computer or smart device. Mobile apps allow for taking the full selection on the go and they enable you to cover more ground than you could possibly do in weeks or months by yourself or with a real estate agent.

Targeted searches and filtering
These sites allow for highly targeted searches and specific filtering, which help you find exactly what you're looking for. Enjoy sophisticated sorting capabilities in a wide range of criteria. From the price range and location to the amount of storage to whether or not a property has a pool or a waterfront view, you can rapidly filter for your features of choice and find your dream home.
Pick the perfect place
Apps and websites can assist you in narrowing down your ideal neighborhood. Factors such as demographics, crime rates and proximity to schools can all be found via sites such as AreaVibes.com. If you've found an intriguing location, you can then take a virtual walk around the neighborhood via Google Maps street view. If you see there is a landfill half a block away, you can save time and money by not driving by the property.
Financial factors
Many real estate apps give you access to real-time pricing, mortgage rates and a home's transaction history at your fingertips. You can run theoretical numbers, find out what areas are "hot" right now in terms of home sales, and connect with financing.

Staying in the loop
Additional tool features include setting notifications for homes on your wish list when they come onto the market or become available in your price range. You can assign each home a score, save your favorites, add notes, and even take photos from your own phone.
Travel tips
Real estate apps and related tools can also assist with learning about the best ways to get around a neighborhood that you might be interested in. From public transportation options to commute times to bicycling and "walkability" ratings, apps can assist with learning about the best ways to get around an area.

Lifestyle
Filter for features and amenities of an area such as stores, restaurants, banks, nightlife and entertainment options. When you're ready to pack, there are even apps to assist you with materials, shipping and staying organized throughout the move.

Real estate apps and websites allow for targeted searches, researching locations, sophisticated filtering, setting notifications, running theoretical numbers, and much more. While each tool has its pros and cons, on the whole, they are greatly streamlining the home buying process.

Just as in the offline world, users should be aware of the possibility of exaggerations, manipulated photos or home staging illusions. However, the amazing features of real estate sites and apps far outweigh their risks. So find your new home or investment property. You have the power in the palm of your hand.
A loanDepot licensed loan officer can help you take the next step and get preapproved for your home purchase.
April 6, 2016
RELATED TOPICS
Buy to rent: Pay your mortgage by renting rooms
Don't be fooled by these home-buying myths
Home Loan 101: the most important purchase you'll ever make
Flippers are back: How does it affect the market?
A personal loan can cover a surprise bill from the IRS