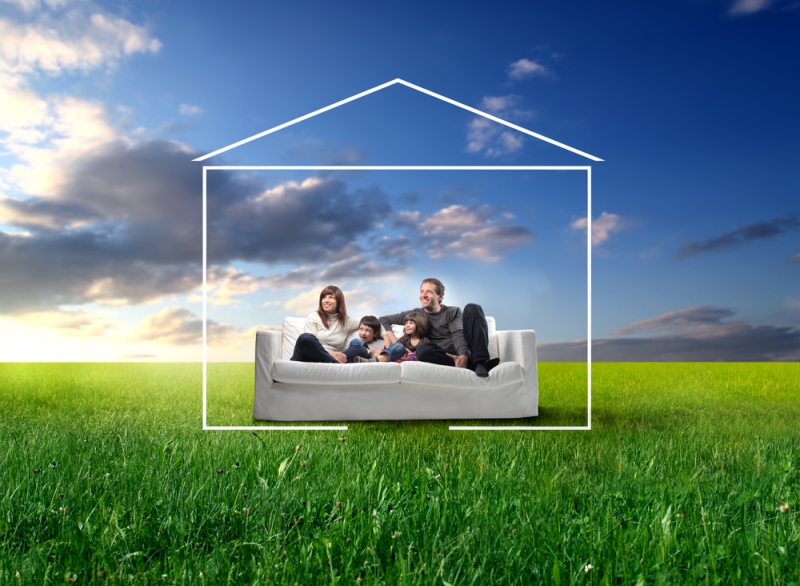 If you've been wary of getting into or back into the housing market but still dream of a beautiful home to call your own, you'd be wise to take action this year. That's because 2016 should be an ideal time to buy real estate, with various long-awaited factors converging and falling into place. You can sum up those factors in one word: Cost.
A loanDepot licensed loan officer can help with any of your lending questions.
Housing prices looking better
In recent years, home prices in many markets have been heading in only one direction: Up, up, up. It has seemed like prices would never stop climbing. However, that trend has begun to settle down, such that in 2016, you'll probably have an easier time finding a home that's in your price range. Home prices in some areas are expected to continue rising in 2016, but at a less intense or volatile rate. If you wait much beyond this year to buy, you could find that home prices have once again begun to escalate, so it's ideal to take advantage of the opportunity to purchase real estate before it passes you by again.
If you still find that home prices are out of reach in your area, consider relocating to an area where prices are more reasonable. In certain regions it's still possible to get a great deal, so if you're on a tighter budget, try to stay away from regions that are known for high home prices.
A cornucopia of choices
More owners are expected to put their homes on the market in 2016, which not only means more choices for buyers, but it should help balance the supply and demand and lead to more reasonable home prices. For buyers on a limited budget, there's good news in that developers are expected to build more lower-priced homes than they have in past years. So consumers in all price ranges seeking varied housing options should have more choices that suit their needs.
More reasons to buy rather than rent
If you're currently renting your home, you may have experienced many increases in rental rates in recent years. Indeed, rents have been increasing so rapidly that in much of the country, it's actually less expensive to buy a home than rent one. In many areas, the cost to buy is significantly lower than the cost to rent. Throughout much of the country, rents will only continue to increase into 2016. Meanwhile, if you buy your home, you lock in your monthly mortgage payment and are not subject to regular rent increases or the whims of your landlord. When you couple this with all the financial benefits you get from buying, such as tax advantages, the scales really tilt toward buying instead of renting.
Of course, cost isn't the only factor to consider when deciding whether to buy or rent. There are so many other benefits of buying, such as the sense of more stability, the ability to be free from landlords' rules such as 'no pets,' and the freedom to modify the home you own by changing things like flooring and wall color. When you add up all the advantages, it's really a no-brainer to stop renting and become a homeowner in 2016.
Limited window of opportunity as interest rates rise
If you wait much longer to buy, the conditions could turn and become less favorable for you. While interest rates are still historically low, they are predicted to rise steadily throughout 2016. As interest rates increase, for example, the great deal you could get in the upcoming year might have disappeared as 2016 winds down. The interest rates, and therefore home prices, won't increase dramatically overnight, but even a small increase can make a difference in your monthly payments. So as the saying goes, strike while the iron is hot. Don't miss the window of opportunity that is 2016.
As you get ready to buy this year, line up all the details so you're prepared and organized. Figure out which town and neighborhood are best for you, determine your price range and housing needs, line up your financing details, have your credit and down payment in place, and find a great real estate agent. Buying a home is one of the biggest milestones in your life, so enjoy. Next thing you know, you'll be gazing out the front window from your new living room, admiring your white-picket fence, and glad you decided not to sit on the fence for one more moment.
For more information, speak with a loanDepot licensed loan officer now.
Published January 8, 2016
RELATED TOPICS
Report: Housing market makes strong recovery
Resolve to get your financial house in order this year
The 2015 mortgage industry year in review
5 factors that affect home prices