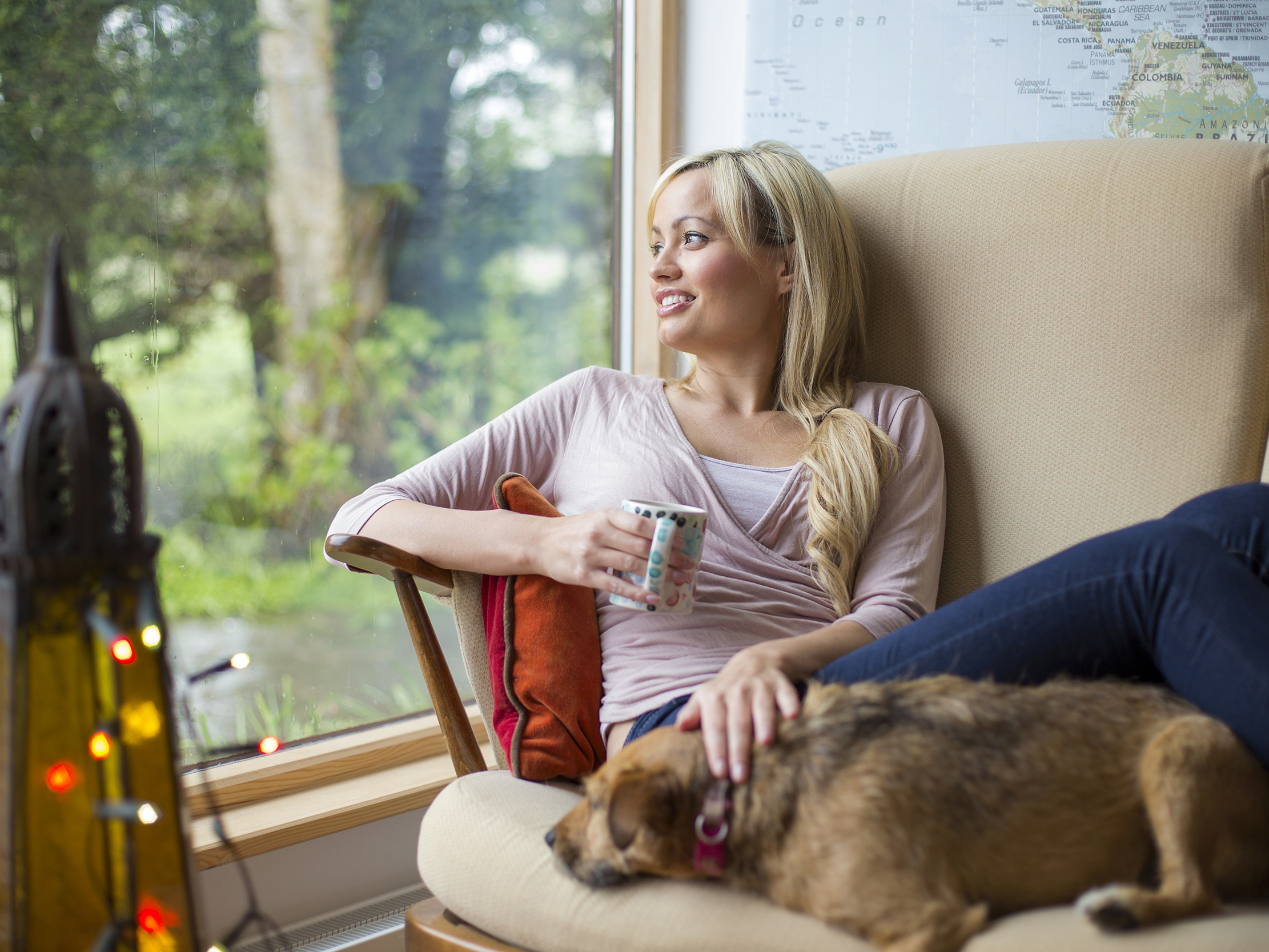 Despite having $40,000 in her savings account, 27-year-old Lina Abascal often declined invitations to go out with friends because she had a goal she kept front of mind: to own a home. When she felt left out of social opportunities, she would distract herself by visualizing life in her dream space in the not too distant future.
To make this dream a reality, she set aside 25 percent of her take-home pay, took every odd job offered and – over the course of four years – saved up enough for a down payment. She looked at about 30 homes before finding the one she finally decided on.
A growing number of women are defying the challenges of single homeownership and realizing their goals. According to the National Association of Realtors' (NAR) annual "Profile of Homebuyers and Sellers" report, single women currently make up 18 percent of homebuyers in the U.S., versus 7 percent of single men. With women carrying 91 percent of the purchasing power when it comes to homes, it might come as no surprise that women are not waiting to buy.
Statistically, men aren't making the decision to buy solo as often, but there's no reason why they shouldn't.
If you're ready to consider the possibilities of purchasing on your own, speak with a loanDepot Licensed Lending Officer to find out how close you are to making your homeownership dreams come true.
Challenging but doable
While there are certainly challenges that come with purchasing a home with one income, there are also benefits. For instance, you have autonomy when it comes to making decisions. In addition, solo homeownership can help build personal wealth and it's your option to use your property to supplement (by renting a room, for instance) if you choose.
Here are some tips for navigating the real estate scene as a single buyer:
Save and raise extra money when possible
When saving for a major purchase, sacrifices are necessary. This is especially true in an economic climate where the cost of rent and home prices have far outstripped the increase in incomes. Do your best to eliminate drains on your monthly budget, such as rotating credit and student loan payments, whenever possible.
Capitalizing on the "gig economy" can be an ideal way to do this. Even driving for Lyft or Uber a few hours a week can help boost your income. Other options are delivering for services such as Instacart, Grub Hub or Postmates and freelancing your professional skills. First, dedicate this extra income to paying down debt and after that, commit to saving for your down payment.
Do your research
If you have a great job and want to live close to work, that's one way to go. But if your location options are endless, do some solid research on what type of community will be best for you today and over the long term. According to online real estate brokerage Owners.com, some of the top housing markets for single women, for instance, include Cincinnati, Kansas City, Mo., Albany, N.Y and Atlanta, based on factor such as housing affordability, low crime, walkability and access to public transportation.
Time your house hunting
To improve your chances of finding a deal, it's helpful to time your search when home prices are down, or inventory is up. For the latter, data from Trulia shows a 7-percent spike in starter home inventory in the fall, which means you could find a deal as homes compete for sales. Another tip: listing prices of starter homes tend to take a dip between January and March, according to Trulia.
While buying a home as a single person can be challenging, it can also be empowering and rewarding. Don't be afraid to get out there and explore your options – and of course, only commit when you're fully ready.
To learn more about home financing options and to take steps to get prequalified, speak to a loanDepot Licensed Lending Officer today. You may be closer to homeownership than you think.
Published May 3, 2018
RELATED TOPICS
Past imperfect? What you need to know before buying a historic home
5 reasons to refinance right now
Navigating the condo financing process
Impact of Millennials on the housing market