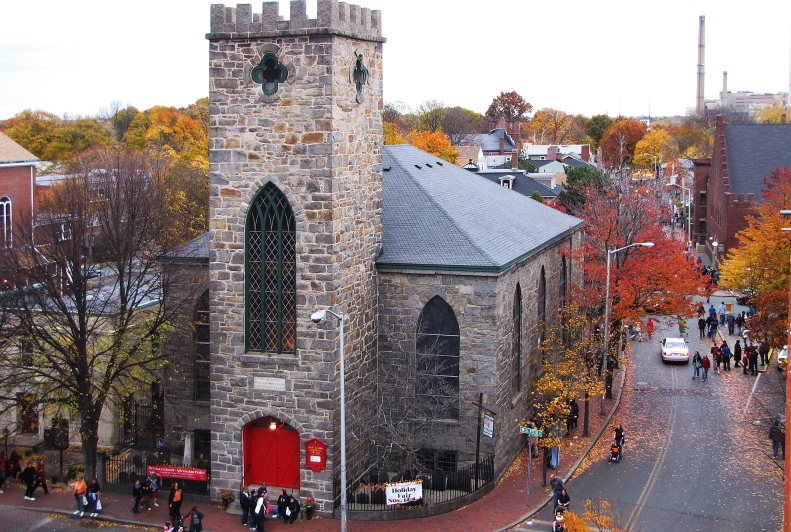 If Halloween's haunted houses, darkened graveyards and suspenseful hayrides give you a thrill, you might want to look into buying a home in a spooky town. Across America, cities with eerie pasts or ghostly folklore fascinate residents and visitors. If you're interested in touring historic homes with a few skeletons in the closet, take a look at these scary towns that you might want to call your home sweet – yet sinister – home.
If the spirit moves you, the professionals at loanDepot's can help you set down roots in these legendary towns.
Salem, Massachusetts
Home of the Salem witch trials of 1692-93 and the House of the Seven Gables, where a hidden staircase winds up to the chimney, this town has an unnerving past. And the region lives up to the hype, with police driving cars adorned with witch logos, a kids going to Witchcraft Heights Elementary School and athletes playing for the Salem High School Witches. Then there's Gallows Hill, originally believed to be the site of public hangings, now a sports field.
If you have the nerve to live in Salem, a house at 6 Hardy St. is for sale at $309,000 – just shy of the region's median home price of $322,700, according to Zillow. With a 20 percent down payment of $61,800, a 30-year home loan (for the amount of $247,200 with a 4.5 percent interest rate) would require monthly payments of $1,252.53. The listing says "stories of Old Salem echo throughout the home." Featuring original moldings, wide pine floors and a welcoming entryway, the home, owned by the same family the past 100 years, is looking for a new, adoring owner.
Sleepy Hollow, New York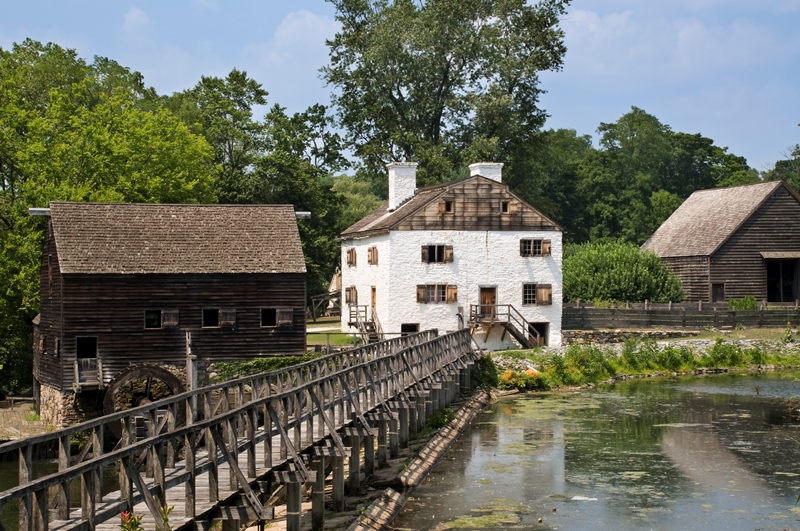 Located in Westchester County, this town draws people to "The Legend of Sleepy Hollow," Washington Irving's short story about the area and the Headless Horseman. The town's Sleepy Hollow Cemetery is where Irving and fellow legends Andrew Carnegie, Walter Chrysler, Brooke Astor and Elizabeth Arden are buried. Other historic destinations include the Edward Harden Mansion, Patriot's Park, Philipse Manor Railroad Station and Tarrytown Light, a lighthouse on the Hudson River.
In Sleepy Hollow, the median home price is $667,500, according to Zillow. Not far below that price, at $619,000, stands a four-bedroom, 2,100-square-foot, split-level home at 5 Farrington Ave. that boasts a stone fireplace, charming picture window and hardwood floors under existing carpeting. Indeed, this place has good bones.

Richmond, Virginia
Take the commonwealth capital's Shadows of Shockoe Walking Ghost Tour and you'll explore the country's second largest slave-trading center, on the heels of New Orleans that lasted to the end of the Civil War in 1865.
Also in town is the Edgar Allan Poe Museum, with its spooky ambiance, and the Byrd Theatre, where some say two ghosts reside.
Median home prices in the area lurk around $157,500, says Zillow – though it's predicted they'll rise 2.8 percent in the next year. At 1208 West 48th St., a charming house with a white picket fence is asking $195,500. By putting 20 percent down ($39,100), a 30-year home loan of $156,400 with a 4.5 percent interest rate would amount to monthly payments of $792.46.

Amityville, New York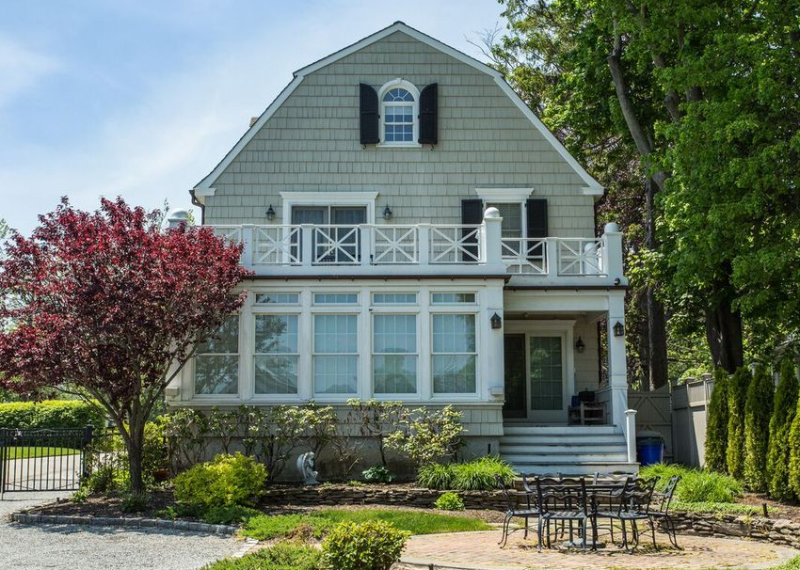 Say this Long Island city, and one word leaps: Horror. That's because of the 1979 movie "The Amityville Horror," which shakes viewers to this day.
The chilling story originated with a 1974 family massacre in the house at 112 Ocean Ave., and turned into a book by Jay Anson three years later. The structure, meanwhile, became mythical with banging noises, green slimy substances leaking from walls, weird footsteps and eyes peering in from windows, according to Time magazine.
Zillow says this haunted town's median home value is $292,100. If you aren't rattled by the town's tragic backstory, you can get some pretty sweet digs. Asking $399,000, a home on 2 Unqua Place features water views, access to a private beach and spacious cathedral ceilings inside.

Bodega Bay, California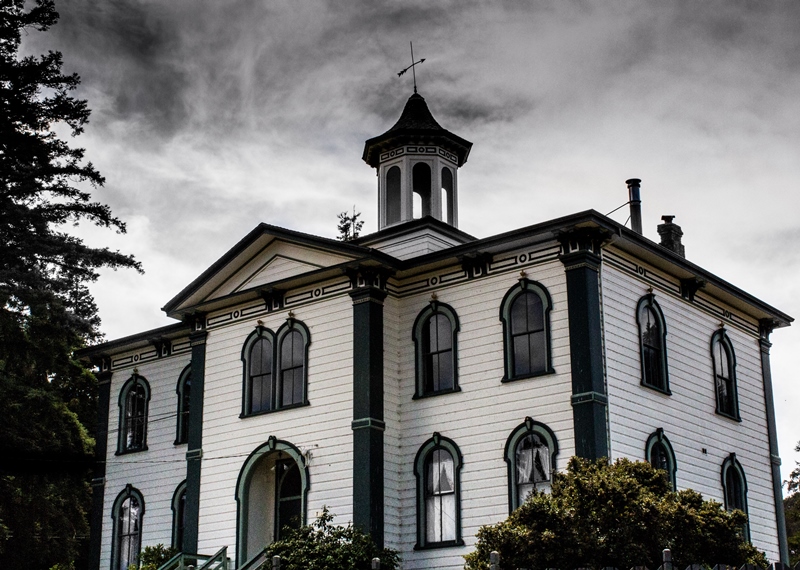 Ghost sightings in this Northern California area have surfaced in spots like Potter School, a horror location in the 1963 Alfred Hitchcock film "The Birds"; Madrona Manor, where the ghost of an older lady dressed in black reportedly roams; and Grape Leaf Inn, a quaint bed and breakfast known to have at least one unwelcome guest.
If you can get past the paranormal activity, you'll need to get past the high price tags — the median home value in Bodega Bay is $795,800, according to Zillow. For $899,000, custom-built home on 1513 Sea Way provides breathtaking views of the Pacific Ocean while overlooking Bodega Bay. At night, harbor lights shine in. (No unwelcome guests have been reported so far.)
If a legendary location with a little haunted history is your thing, contact a licensed loan officer at loanDepot.
Published Oct. 21, 2016
RELATED TOPICS
loanDepot takes a look at famous Oscar movie homes
Buying a historic home - is it worth it?
5 ways to save on natural resources throughout the year
Home upgrades that deliver a solid return
Housing inventories are down: How do you compete?
Be prepared - Use a personal loan for home emergencies