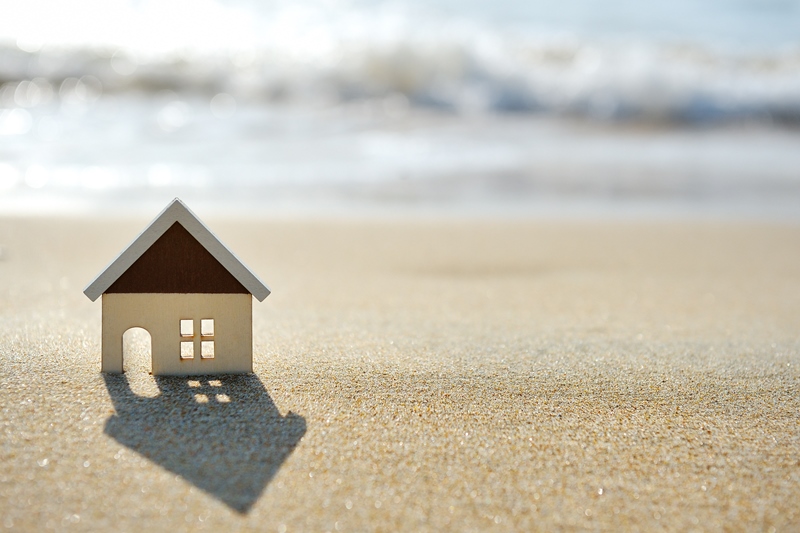 Making the decision to buy a home is an exciting one. For many, homeownership is the key factor to achieving their American Dream. It's not uncommon to believe that you must have tens of thousands of dollars saved before even beginning a home search, but that is not always the case, as there are options for lower down payments.
For more information, speak with a loanDepot licensed loan officer at (888) 983-3240.
Here are several savvy steps you can take to make sure you are using the best strategy to purchase a home in the quickest time possible.
Set a goal
One of the most important preliminary steps in accomplishing a big task is setting a concrete goal. To do this, you will have to establish how much you think you will need for your down payment. According to the National Association of Realtors, the median existing-home price for all housing types in November 2015 was $220,300. A down payment for a conventional mortgage on a home of this value would be about $44,000, which is not easy for anyone, especially since rents are at an all-time high. Don't panic yet, though. A 20-percent down payment is not always required, which many don't realize. There are still many excellent FHA options that allow you to get into your home for as little as 3 percent down. You will need to pay private mortgage insurance, but compared to the amount of time years it might take you to save $44,000, it is a highly viable option for many buyers.
Create a budget
Once you have a goal in mind, you will benefit immensely from a budget. Figuring out a budget is easier than it seems. First, calculate your monthly take-home pay. Next, determine what your monthly expenses are. They usually fall into four categories, according to NerdWallet:
Long-term savings
Monthly necessities
Bills and loans
Fun and entertainment
One you have determined how much you will need to set aside each month for your necessities and bills, determine what you want to do with the remainder of your paycheck. Most of this should go into the long-term savings category.
Stick to the plan
There are plenty of apps and programs that can help you stick to your budget and keep track of expenses. Tom's Guide recommended several, including Spendbook, which allows users to add incomes, categorize expenses and view a monthly summary of their spending. Mint Personal Finance is another great app that keeps track of where your income is going, as well as alerts you of your financial state. It allows users to sync their bank account and cards to give them up-to-date information as well.
Save intelligently
If a medical emergency or a job loss occurred before you saved enough for your down payment, chances are, you may have to dip into your savings to remain financially sound. However, if you make an effort to save for emergencies as well, your future home fund will be more secure. Money Under 30 suggests saving up between $500 and $800 to start
Look into alternate solutions
Down Payment Assistance Programs can help prospective homebuyers achieve their homeownership goals, even if they don't have enough saved up. Bankrate explained these programs are not just for low-income people; some who earn well above the average pay in their area can still qualify for assistance. Borrowers can generally get somewhere between $5,000 and $20,000 granted to them to help with the down payment or closing costs.
Add an income stream
The best way to save more money is to make more money. This is easier said than done, of course, but with some creativity, you may be able to bring in a few extra bucks to put toward your future home. If you have a crafting hobby, Trulia suggests opening an Etsy shop, according to Forbes. Selling your unused items on eBay or Craigslist is another option for bringing in extra cash.
Choosing to buy a home is a big decision and saving for it is no small task. When you make a plan and work hard to stick to it, though, a down payment for your future abode can be within reach. Check loanDepot's mortgage calculators to get a sense of your target numbers; you may be closer than you think.
Call (888) 983-3240 for more information
Published January 18, 2016
RELATED TOPICS
5 homes you can buy with the $1.6 billion Powerball jackpot
Top reasons why 2016 is the right time to buy a home
Report: Housing market makes a strong recovery
Resolve to get your financial house in order in the New Year
FHA home loans get even more attractive