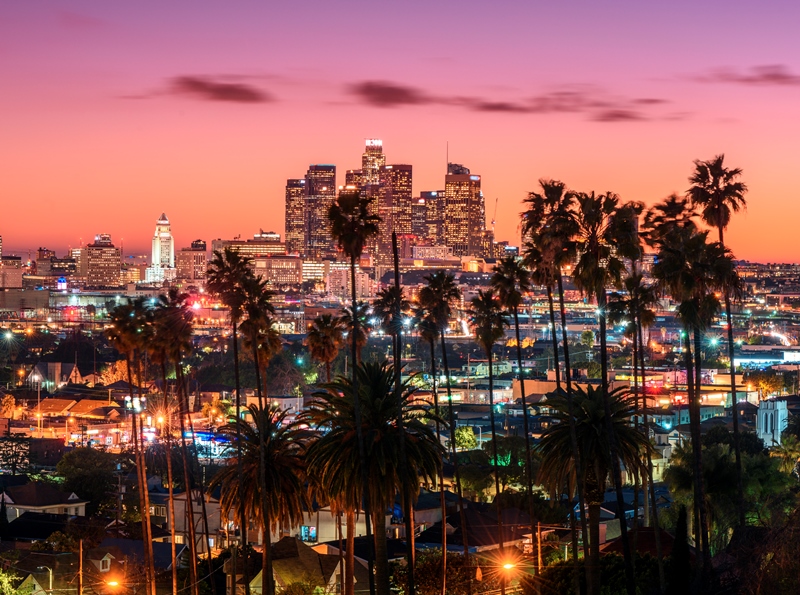 Single, ready to mingle. On the market. Independent and loving it. No matter how it's defined or embraced, more than 45 percent of American adults are single, according to the U.S. Census Bureau. But that certainly doesn't mean that every city in the U.S. provides an equal opportunity to find love – if that's what you're looking for. If not, you may very well want to enjoy your own interests but within proximity to others who share those interests and are available to socialize.
Personal finance site WalletHub recently ranked the best cities for singles by weighing 32 factors, from housing affordability and job growth rate to the average price of a restaurant meal and even the city's walkability and online dating scene. Here's the catch: In some of these cities with a high concentration of singles, the cost of living is quite high. The top city, San Francisco, for example, ranked the lowest in terms of housing affordability.
"It's not exactly the affordability that makes these cities attractive to singles," says WalletHub analyst Jill Gonzalez. "Before deciding whether to rent or buy, singles should take a hard look at their finances and evaluate whether they can afford buying a home. And this doesn't only imply the purchase price and mortgage closing costs – it is important to consider all the recurring expenses associated with homeownership."
If you're ready to relocate to an area where you can mingle with others who are unattached, speak to a Licensed Lending Officer at loanDepot regarding a home purchase loan.
In addition, when evaluating a city to relocate to or visit, it's helpful to find one that reflects your own values and interests. "Research consistently shows that people tend to be attracted to similar others, so it makes sense to choose a city that reflects your own values and interest," says Theresa DiDonato, associate professor of psychology at Loyola University Maryland. "If you're an outdoorsy person, your chances of meeting other outdoorsy people are greater in cities recognized for their outdoor-orientation, which might attract similar, like-minded people."
Regardless, odds of meeting a match are higher in areas highly populated by single people. Here's a look at WalletHub's top cities for single
1. Los Angeles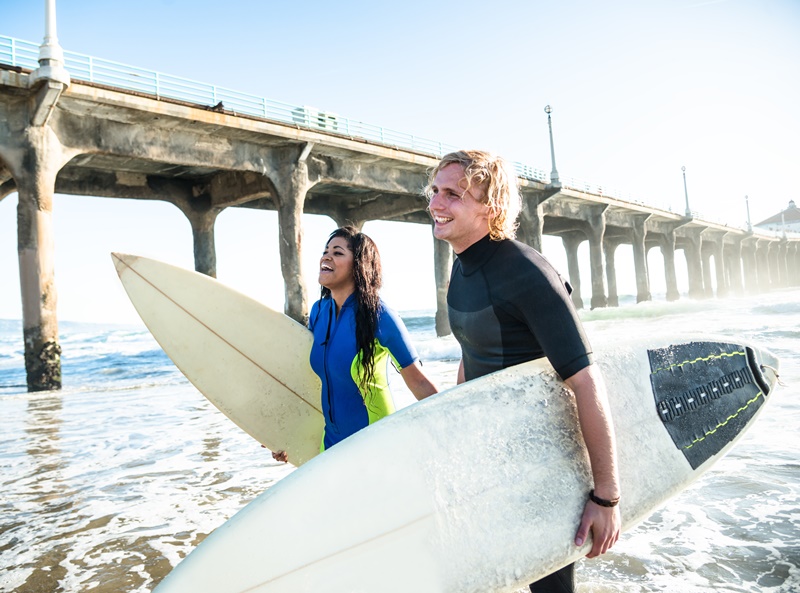 Against its stunning Hollywood backdrop, Los Angeles also shines when it comes to being an attractive place for singles. Like San Francisco, however, the cost of living is high – and this extends to recreational activities. For example, it ranked the second worst city for inflated movie theater ticket costs, according to WalletHub.
Overall, L.A. ranked as No. 174 out of 182 cities for being economical, but ranked No. 4 for fun and recreation and No. 5 for dating opportunities.
2. Atlanta, Georgia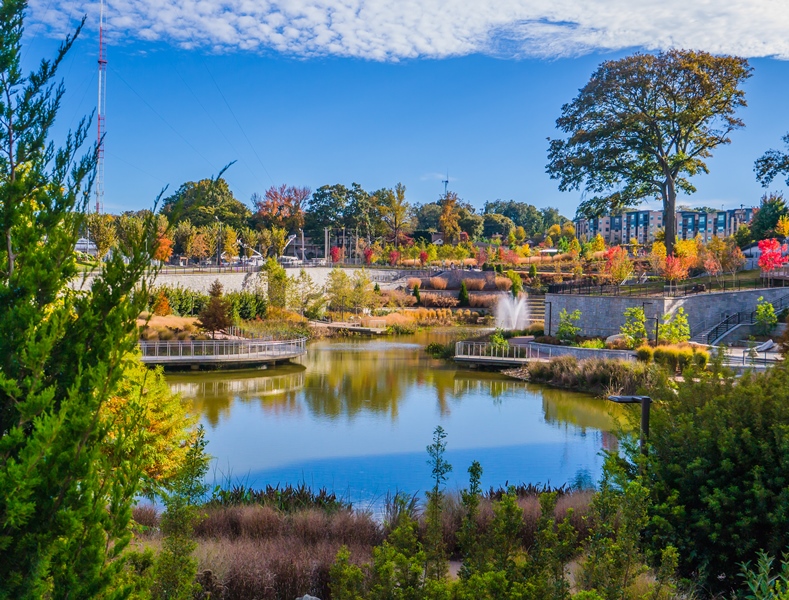 WalletHub ranked Atlanta as the No. 2 city for singles, based on its high ranking in categories such as dating opportunities (ranking No. 3) and recreation and fun (No. 10).
It's also one of the best housing markets for single women. According to a survey conducted by Owners.com, single women homeowners represent about 15 percent of homeowners in the city, and the average home value is $181,700.
3. San Francisco.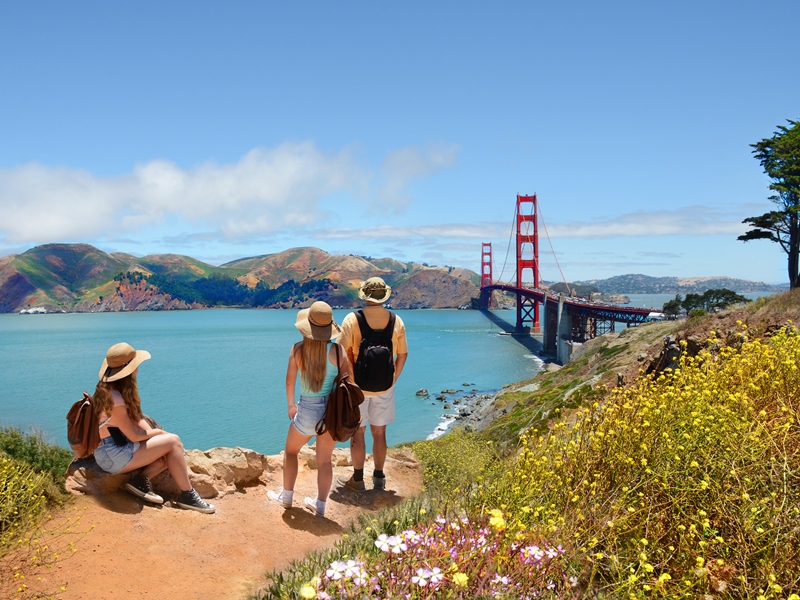 This city, known for its iconic Golden Gate Bridge, is also known for its sky-high rents. San Francisco has the highest rent for a one-bedroom apartment, adjusted for median annual household income, according to WalletHub. As of December 2017, average rent for a one-bedroom apartment in San Francisco is $3,372 a month.
Now, those drawn to the area's culinary scene can also count on spending a lot on dinners out. San Francisco ranks as the third most expensive city for restaurant meals.
While the city could cause some to live on a shoestring budget, it provides ample opportunities to find love. For example, the city has a wide assortment of options for fun and recreation, ranking No. 3 in this category, and it's also filled with opportunities for dating, where it falls in spot 4, according to WalletHub.
4. Denver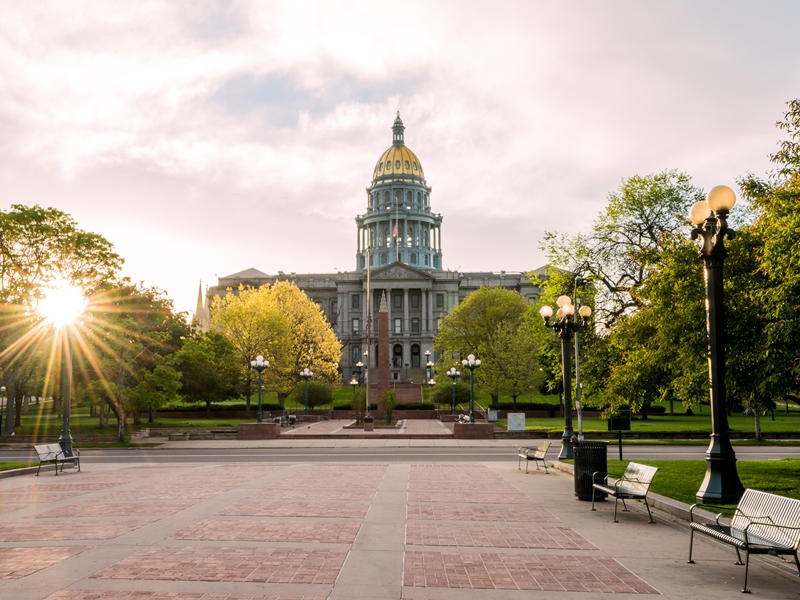 Outdoorsy Denver ranked No. 16 for fun and recreation and fifth for dating opportunities. While it's still pricey, its economics ranking came in at No. 94, according to WalletHub – which puts it slightly in the middle of all cities analyzed.
5. San Diego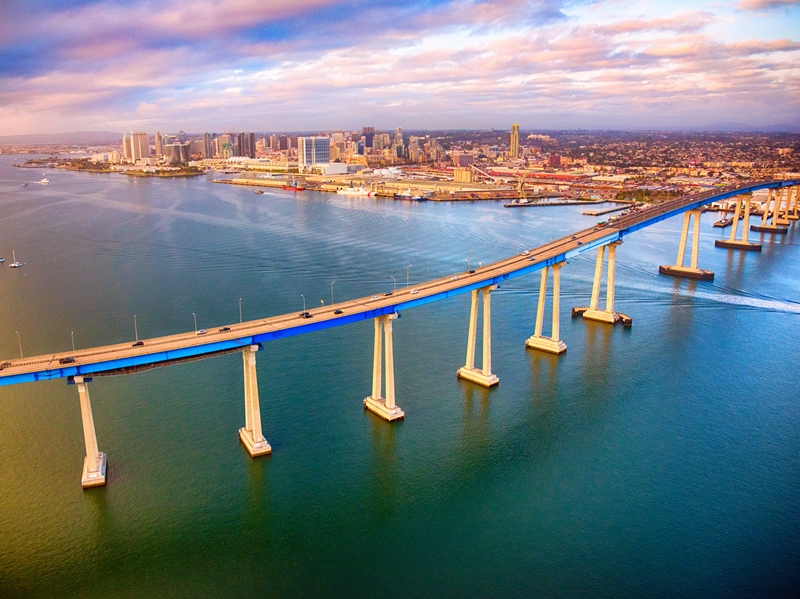 Known as one of the country's best travel destinations and also a spot for the best craft beer, San Diego is a popular choice for singles looking for a warm and fun place to live. It also ranks fourth for cities that show a high balance of male and female singles, which is always a plus for finding a match. Singles here can expect a high cost of living, as the city falls in spot No. 149, but comes in fifth for fun and recreation.
Of course, no city is a sure bet to find love – and true love can be found anywhere and sometimes where and when you least expect it. But if you're single and looking for a fun place to live or even to take a weekend getaway, these spots are worth considering.
A loanDepot Licensed Lending Officer can help get you started with a home purchase loan to find the perfect place to enjoy your current life stage.
Published Feb. 8, 2018
RELATED TOPICS
5 home improvement projects you can complete by spring
How 2018 tax law affects real estate owners
Real estate and relationships: how to compromise when searching for a home
The hottest home decor and remodeling trends for 2018