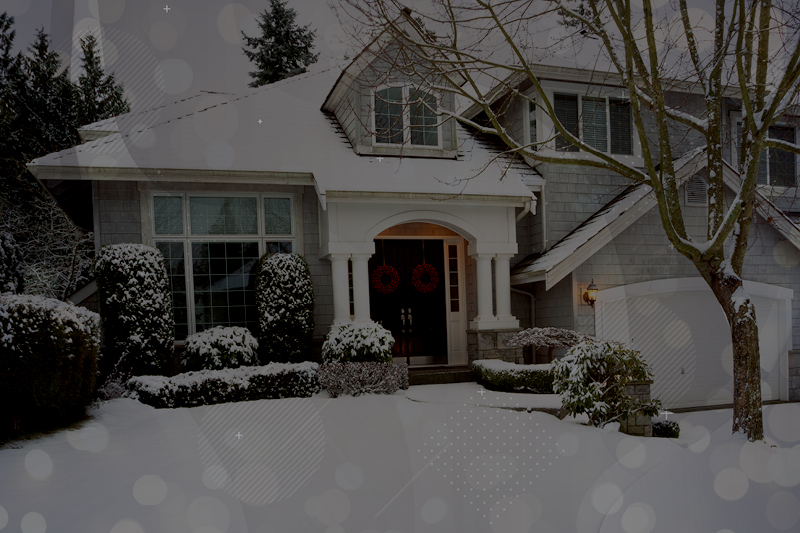 The holiday season is a time to hunt for the perfect tree, the perfect gift for a loved one, and maybe the perfect classic holiday movie to watch by the fire. But hunting for the perfect house? Not so much. In fact, experts say that the months of October through February mark the slowest months in which to sell a home.
But sometimes life happens and you find yourself with other plans. Maybe you have to relocate for a job, or you found your dream house and need to be out of your existing home by the time of settlement. Regardless of the reason, if you find yourself moving homes during the holiday season, keep in mind that the odds don't have to be against you. In fact, many homeowners have discovered that the holiday spirit can actually help a home sale go quickly or make it easier to negotiate a good deal.
If you're buying or selling, here's some advice for a seamless transition (filled with good cheer) this holiday season.
Take advantage of low inventory
With fewer folks house hunting during the holidays, understand that you could have some negotiating power when bidding on a new home. In general, homes on the market during this time of the year are priced to sell. On the flip side, since there are simply fewer homes for prospective buyers to choose from, your home could sell faster than it would during a busier time of the year.
Show some holiday spirit
The holidays are happening all around you, and you shouldn't be shy about welcoming them into your home, even if it's on the market. While it's smart to keep the décor modest, some personal touches could lure prospective buyers – and help them envision celebrating future holidays in the home for years to come.
A little generosity can go a long way
When people are in the holiday spirit, they might be more generous, which could help you on a home sale that's below asking price. They might also be eager to sell, hoping to settle up any transactions around or shortly after the holidays or the New Year.
Do your due diligence
One potential downside that could come with house hunting in the winter in the Northeast is that snow could hide some of a home's flaws. Be sure the landscaping is up to par, there are no structural defects and that there's nothing else that a seller might be attempting to cover up. When in doubt, visit the home during different times of day and in different weather conditions to be sure you're getting a complete picture. If there are photos of the home during the spring or summer, or when it's not covered in snow that could also help ease concerns.
Embrace a cozy home
Finally, if you're selling, take advantage of this sentimental time of the year by cranking up the warm touches in your house, burning a scented candle and putting all the lights on before prospective buyers come through. If you're on the buying side, listen to your intuition when visiting properties and decide whether the place truly feels like home.
With these tips in mind, house hunting during the holidays can still be filled with all the excitement, good cheer and perhaps even an element of surprise that comes with many other gatherings and activities that unfold during this joyful season.
To embark on your own journey that might lead to a new home, speak to a loanDepot Licensed Lending Officer today.
Published Dec. 18, 2017
RELATED TOPICS
Festive locations: loanDepot looks at classic holiday homes
Hidden Treasures: Ski resort-style living for less
Deck the halls with this year's hottest holiday trends
Seasonal shopping: Keep yourself on track and out of trouble